About their products in general
Bol-Dog is a company that you have to check out if you are looking for a seasonal or holiday-themed leash&collar combos or just in a search for unique patterns. You can pick the type of the collar, the width and the length of the leash, and even order a matching tag, which is a great idea. :)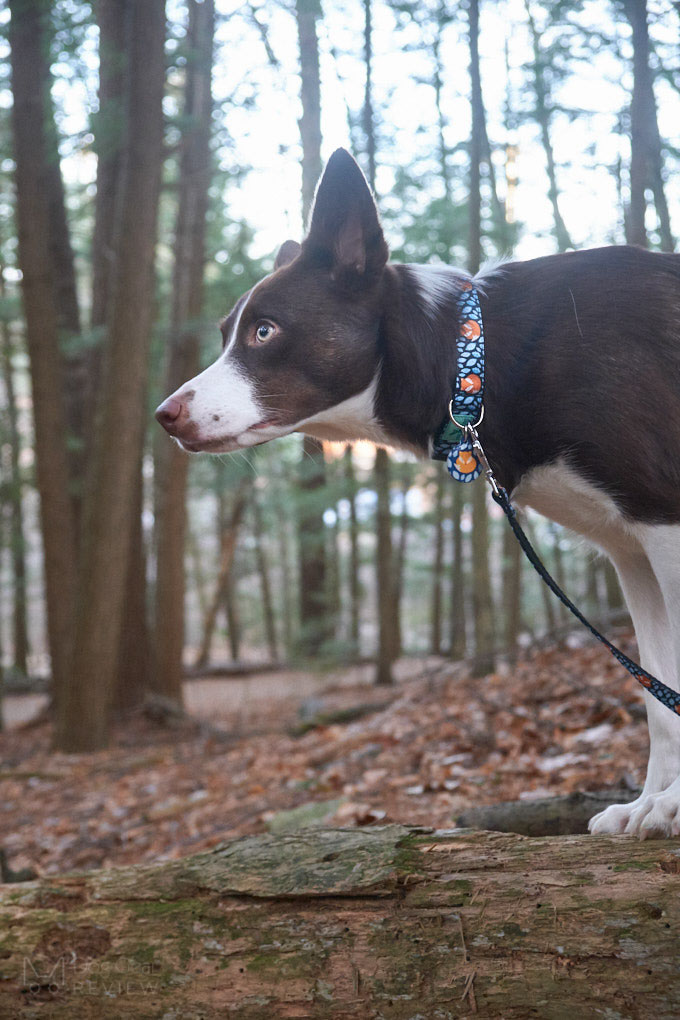 Review
As in the case of most of the handmade, designer products, expect the carabiner to be a little lighter and smaller than the ones sold from a hiking gear company. We haven't had an issue with the strengths of them, but it can be a little harder to attach it to a harness or collar if your dog is usually bouncing around before heading out for a walk.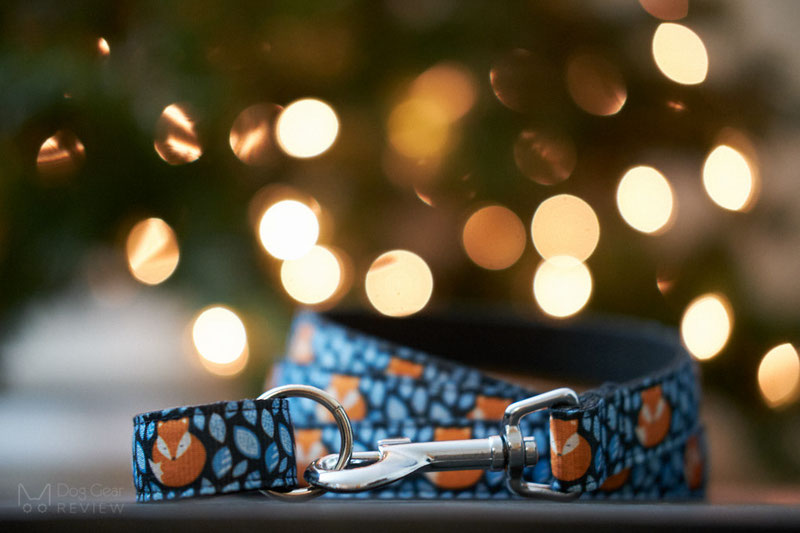 We like their attention to details - even the buckles they use are branded. The buckles are strong, and they are easy to handle - not like some of the thinner ones, which can be hard to get off after a cold winter walk.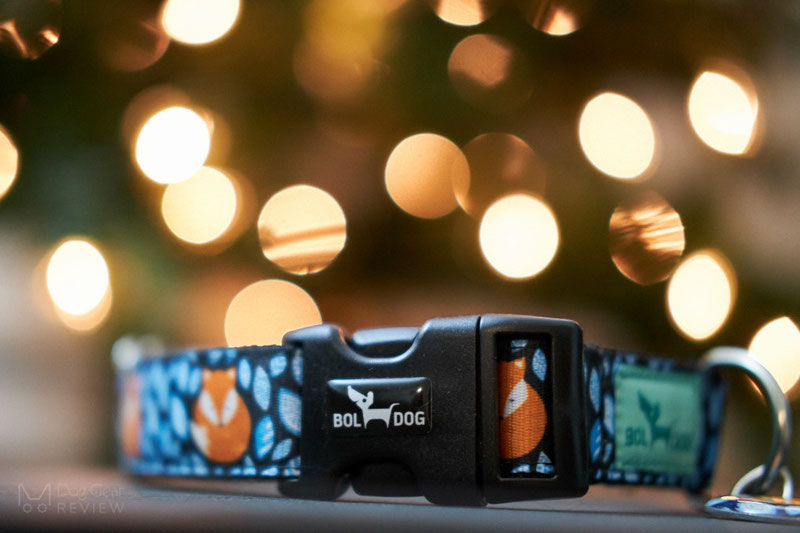 The best thing about them is that they also sell matching name tags with each pattern! One side has the same design as the collar; the other side has the dog's name and your phone number.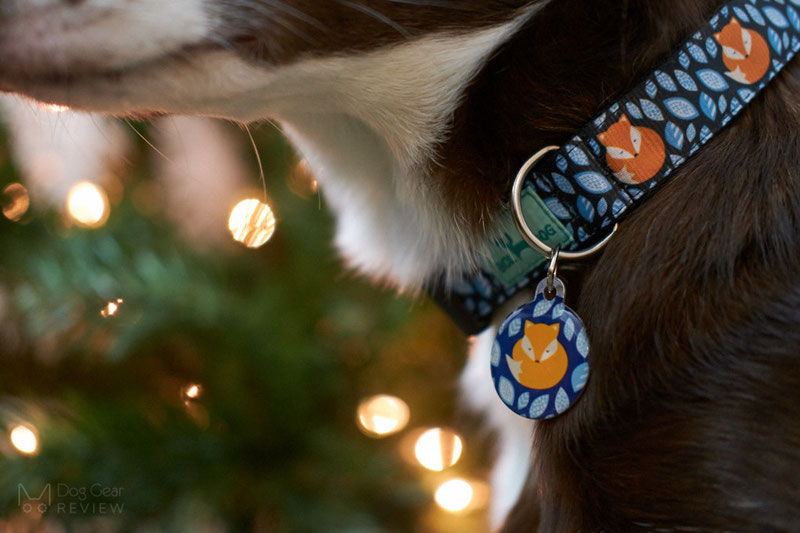 Update after one year
This is one of our favorite collar and leash set, and we used it a LOT over the last year. The buckle on the collar still works perfectly, hasn't had an issue with opening it even after hikes in the arctic cold. The materials are durable; the colors faded only a little although it was on Mia over the summer while swimming, sunbathing and it got muddy and dirty a lot. Good thing that you can just hand wash it with some soap or put it in your washing machine on a gentle cycle if needed.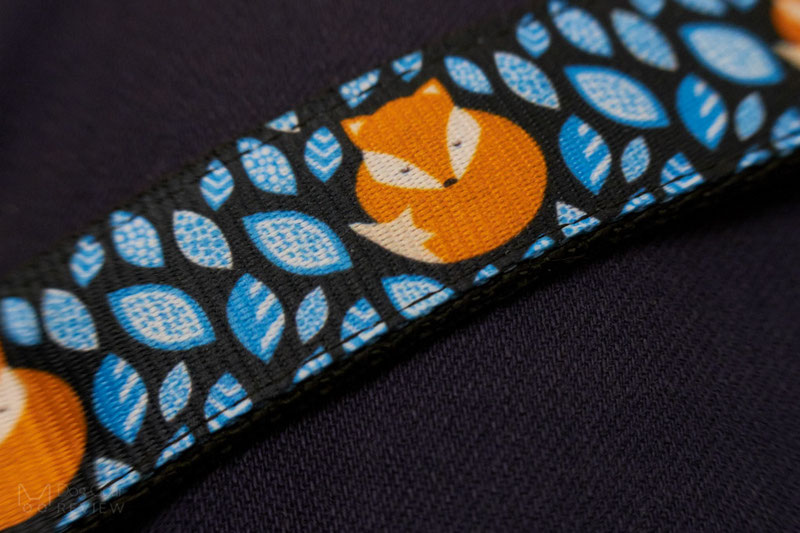 You could probably tell that the collar was used based on the small scratches on the name tag. It does look more matte than when we got it, but it's not something that you would notice unless you know what to look for.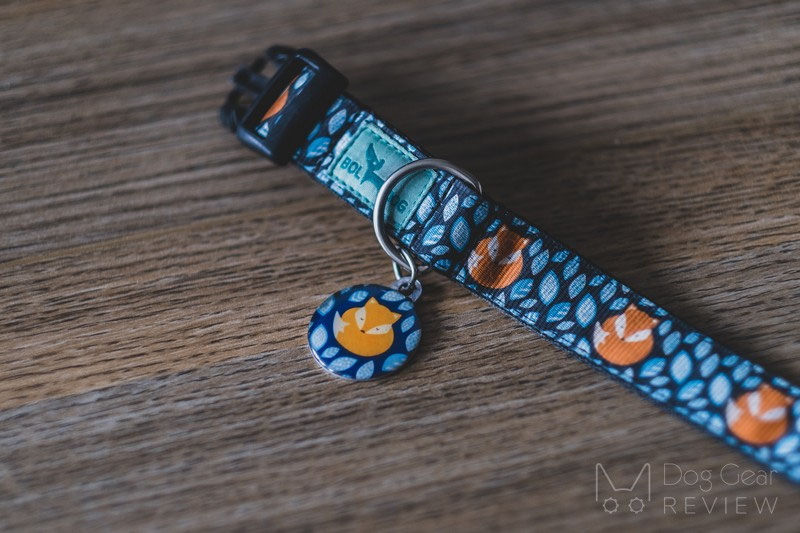 Our only quality issue was with the carabiner of the leash. We haven't used it for a while, and after a few humid weeks, it got a little rusty inside, making it hard to open. This was solved with using the good old WD-40 and haven't had an issue with it since!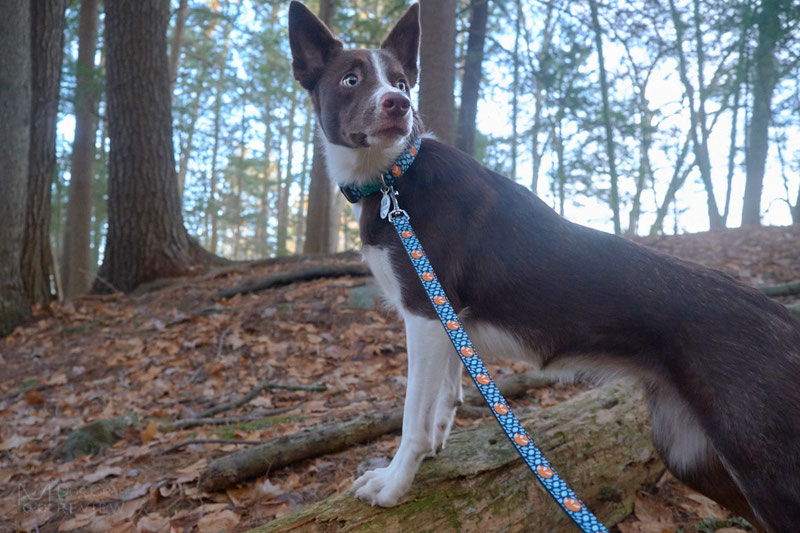 Where to buy
You can find their product list and all information on their English website.
I love that their website has detailed guides to help you choose the best type of collar (martingale, flat, etc.), and they also give you the options to pick how wide the collar or the leash should be. You can buy these separately or as a matching set.