About Beana
Beana is a sustainable pet brand with products designed in Finland and manufactured in Europe. Its mission is to create "the most beautiful, comfortable and sustainable products available for pets while promoting, educating and enabling environmental responsibility."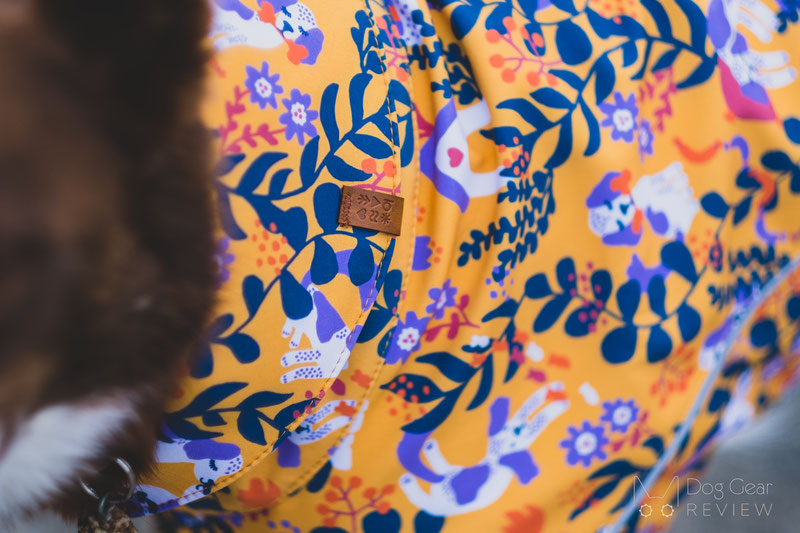 About the Stormrider Raincoat
The Stormrider Raincoat provides excellent coverage without restricting movement, thanks to the cut-up design of the shoulder area.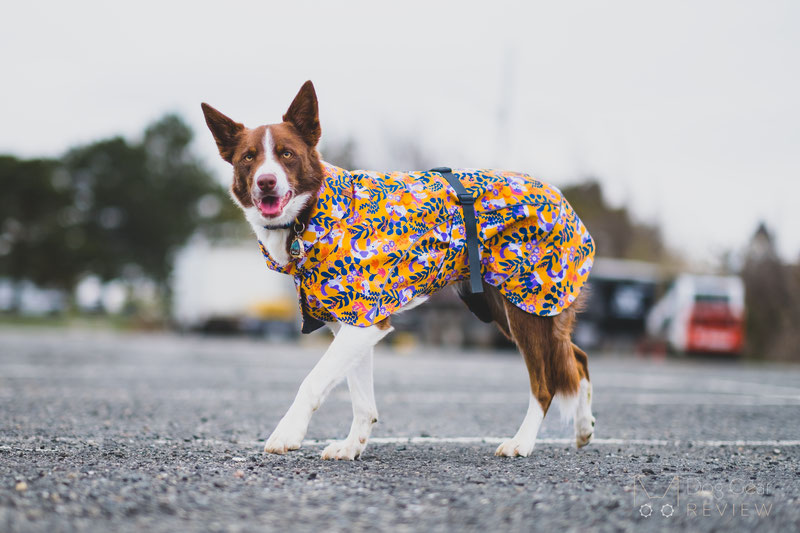 The thin material is water resistant and windproof, providing extra warmth on a rainy day without overheating an active dog. The non-rustling softshell fabric is durable and dirt-resistant so it can handle all adventures!
It is held in place with an adjustable plastic buckle and has no elastic leg loops that could rub the legs.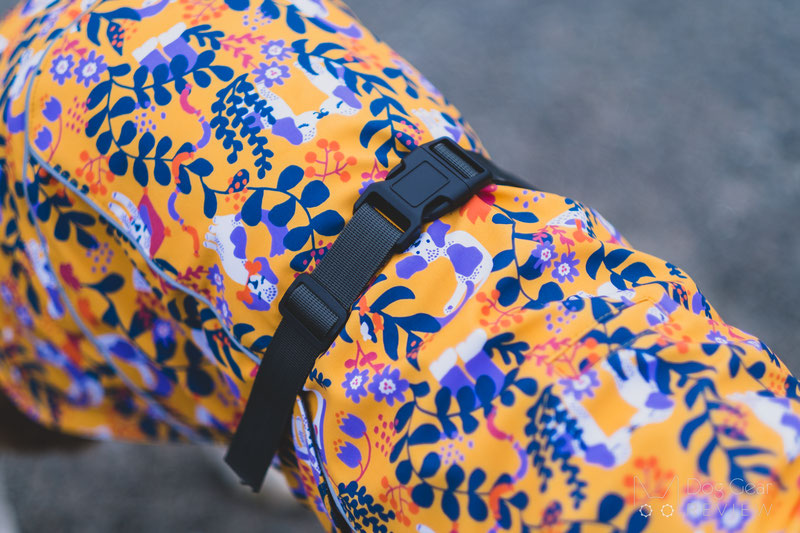 The jacket is made of 52% polyester, 45% recycled polyester, and 3% polyamide. The inside is lined with a mesh lining for comfort.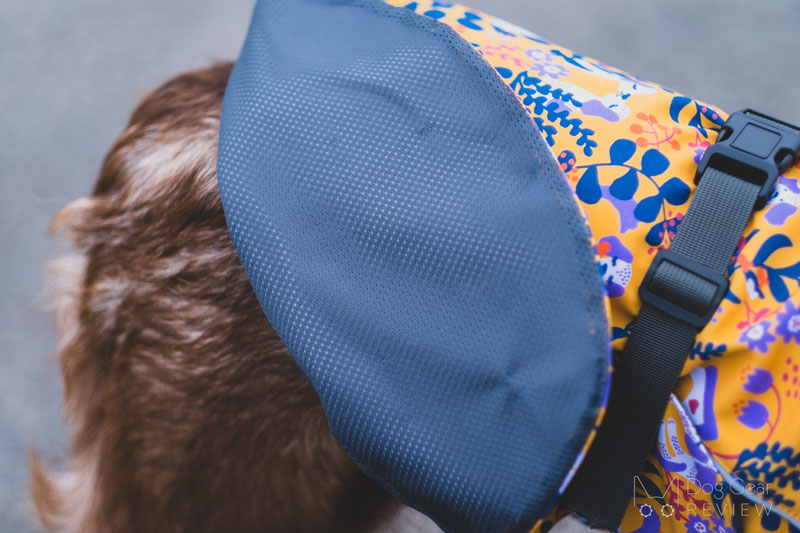 Stormrider Raincoat Review
I like using raincoats even on "warmer" days because it makes keeping dogs clean and drying them off so much easier. The Stormrider Raincoat is a thin but durable coat, perfect for warmer weather. It doesn't have a fluffy lining that would soak in the mud and water, so it's easy to clean and quick to dry. As a general guideline, it is recommended for temps between -10-10 Celsius (14-50 F).
The Stormrider Raincoat is a well-fitting coat that comes in beautiful prints. It also has a fold-up storm collar for added coverage when needed and a reflective trim for better visibility in the dark.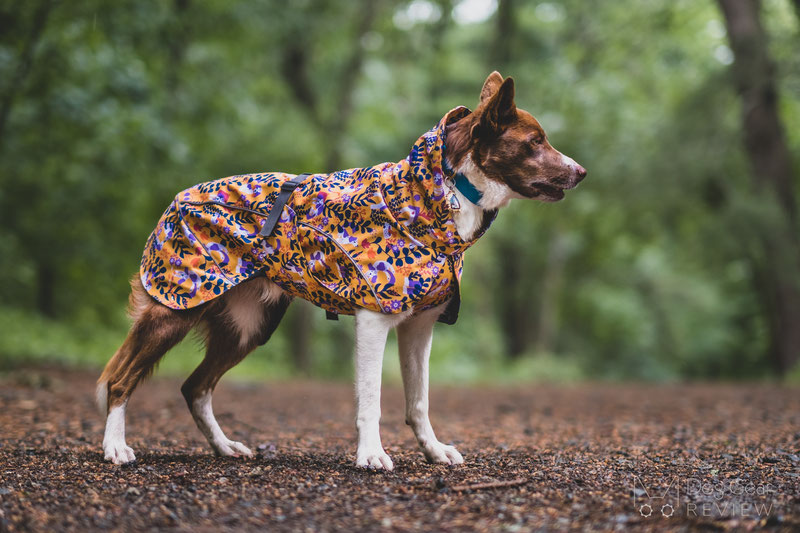 The chest part between the front legs is wide enough to protect the chest area from cold rain and keep the dog dry as much as possible.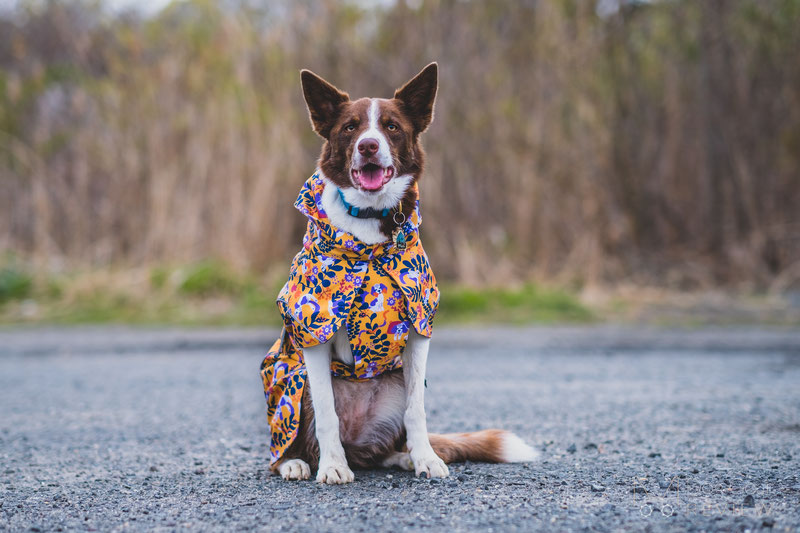 The back of the coat very nicely hugs the back legs while it's cut up to accommodate dogs holding their tails up.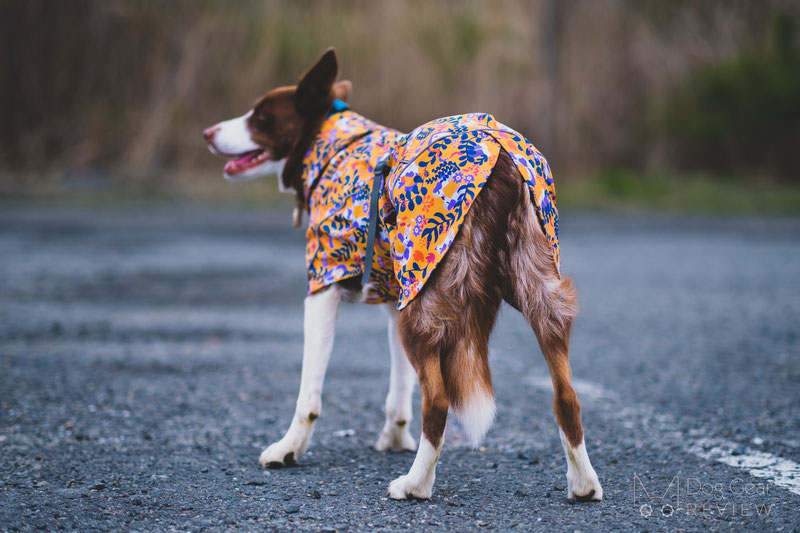 The coat slightly rotated on Mia during off-leash times but not more than in the photo below. It is not a functionality issue and not something that requires me to readjust the coat during the walk. It stayed in place well while walking on a leash or calmly sniffing around.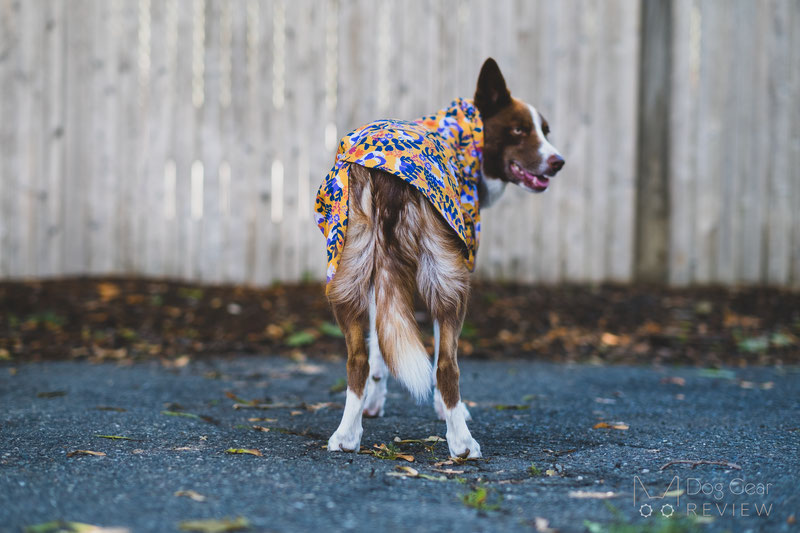 The coat's material is durable, and I wasn't worried about it while Mia was running through the woods wearing it. So far, there is no scratch on it, and it is still repelling the water well; however, keep in mind that it is rated as water repellent, not waterproof.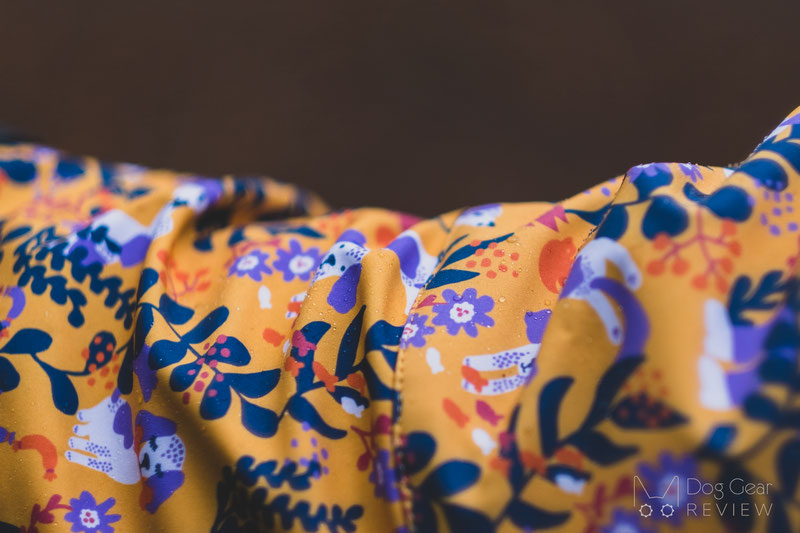 Review Summary
The Beana Stormrider Raincoat is a well-made protective layer for adventure dogs! It is thin enough to keep the dogs dry on warmer fall/spring outings without restricting them, and the outer layer is durable to handle the bushes or playdates. It is also machine washable at 30C (86F) and quick to air dry, so it's a no-brainer to grab it when heading out!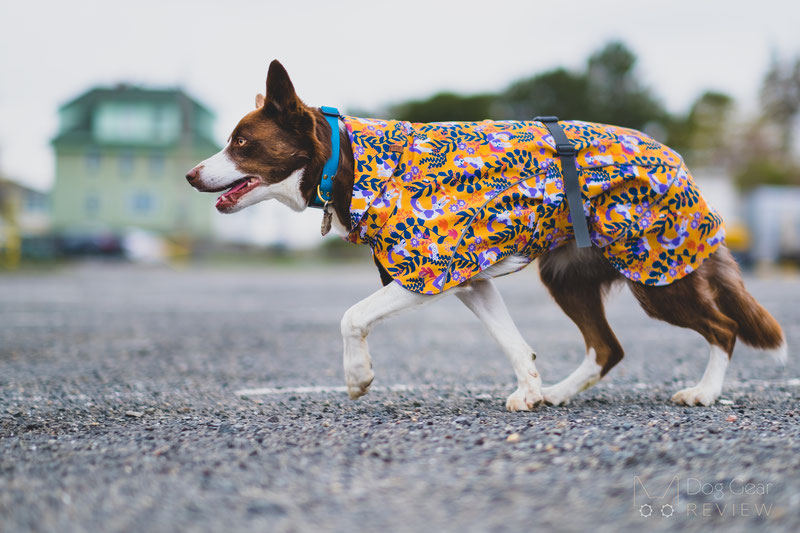 Where to buy
You can find this raincoat on their website. If you need them to ship outside the EU, contact them for shipping options, and they will do their best to make it happen for a reasonable price!
For reference, Mia has the size 56 coat.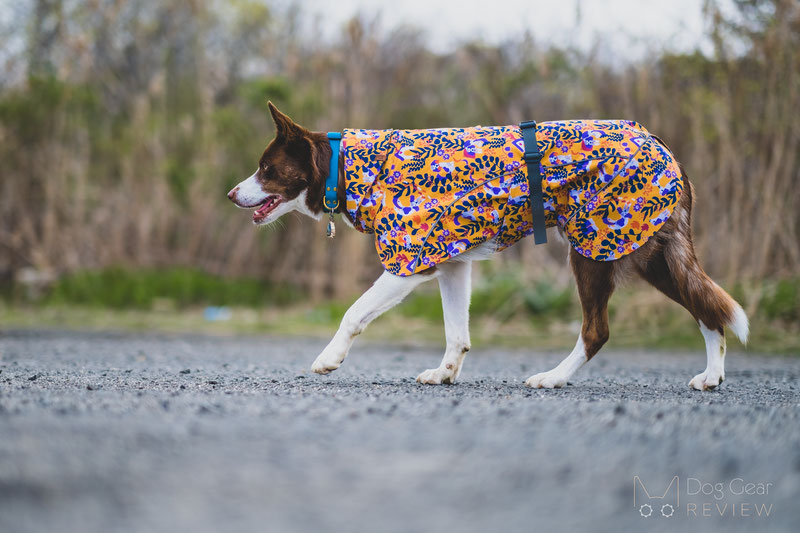 Mia's measurements
Many of you asked Mia's measurements to better understand the different products' fit. Your best chance of finding a good fitting gear is always to measure (and remeasure) your dog. Even we grab the measuring tape before getting a new product - even though we tested a lot of them and have a good feeling of her size by now.
I share her measurements below, but don't go ahead and order the same size just because your dog is similar to Mia ;)
Shoulder height: 19.5 inches (50 cm)

Weight: 37-44 pounds (17-20 kg)

Widest chest circumference (where the most harness would have the chest strap): 25-26 inches (63-65 cm)

Neck circumference for collars: 15-16 inches (38-40 cm)

Back lengths: 22 inches (56 cm)