About Beana
Beana is a sustainable pet brand with products designed in Finland and manufactured in Europe. Its mission is to create "the most beautiful, the most comfortable and the most sustainable products available for pets while promoting, educating and enabling environmental responsibility."
About the Aurora Reflective Jacket
The Aurora Reflective Jacket is a thin, highly reflective jacket from non-rustling, water- and dirt-resistant material. Easy to wipe clean and dry when venturing out for a walk in bad weather with low visibility.
Since it is not a warm, padded vest, it is recommended to be used between -5°C (23F) and +15°C (59F).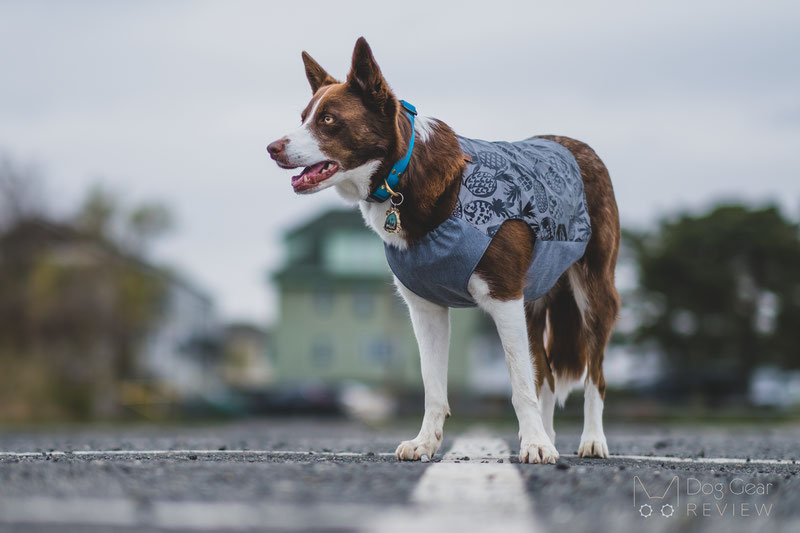 It not only has reflective stripes, but the whole top section is reflective (reflectivity >400 cd/lux*m2), which really makes it pop from far away when light is shone on it.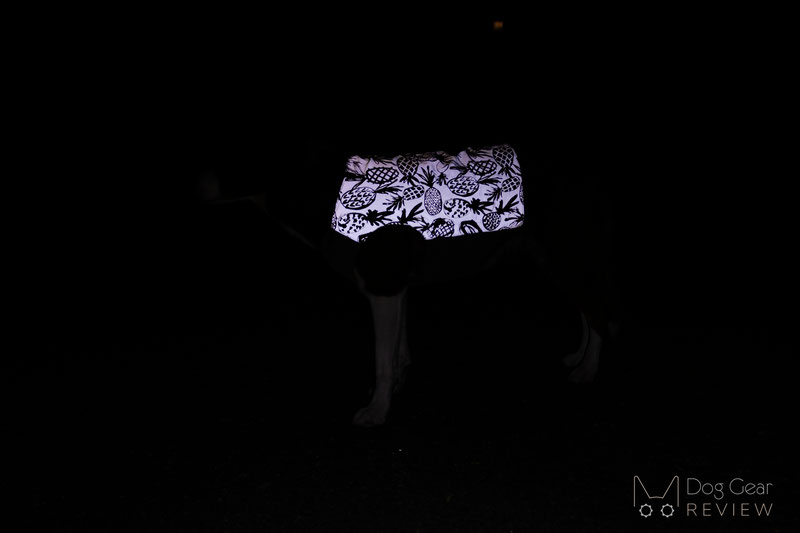 It has a strong zipper on the back with an overlapping layer of material under it to prevent the hair from getting stuck in it. A button on the end of the zipper section makes putting it on the dog easier and helps keep the zipper from opening up.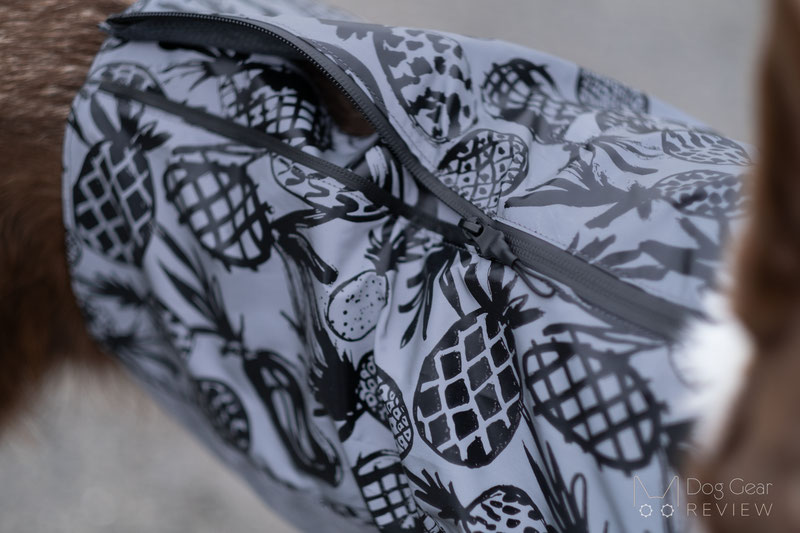 The inside of the material has a mesh layer for extra comfort, and it also features a hole for harness attachment.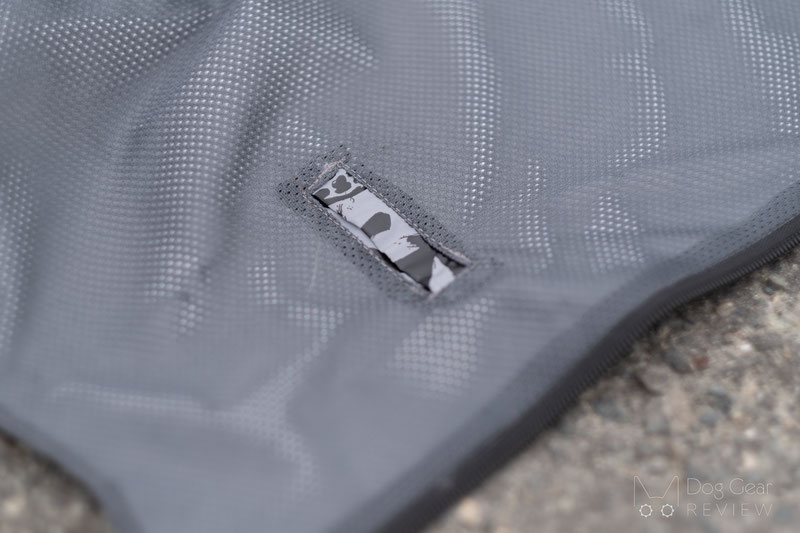 Aurora Reflective Jacket Review
The Aurora Jacket is a beautiful and exceptionally well-made jacket down to the smallest details. It's also practical with its incredible visibility and how "low-maintenance" it is. The Pet-tex coating did an excellent job repelling the water so far, and their use of 70% recycled polyester makes this a well-fitting product for Beana's product line.
It is a no-brainer to grab it for those rainy, foggy walks when being seen can be a lifesaver when walking with traffic close by. It is also machine washable, but so far, we easily cleaned it by just quickly rinsing it.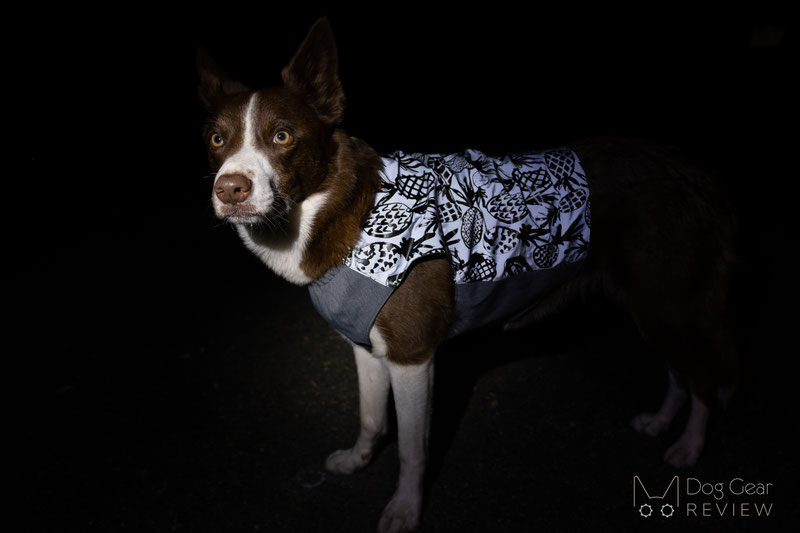 The only con of this jacket is its not-adjustable design, making it hard to fit on some dogs. Since this is a thin jacket and not a harness, I wouldn't say that shoulder restriction is a concern here, nor is it likely to cause chafing in the armpits unless the dog has very sensitive skin. However, as you see in the photos, the fit was off on Mia. The smaller size would have been too small, while this one is too big and sits too low on her shoulders.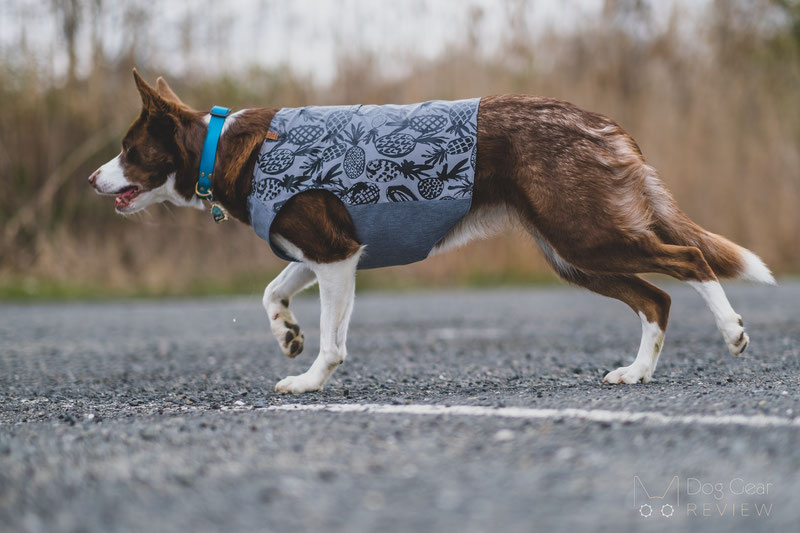 If you are worried about the fit, you can always go with their Tracer Reflective Vest instead, which provides a similar level of visibility while being adjustable.
Review Summary
The style and quality of this jacket are impressive, and I also appreciate them staying realistic and using materials that are easy to clean and quick to dry. The material seems durable enough to handle forest adventures without you needing to worry about them, while it can also be used as a fancy vest for city walks.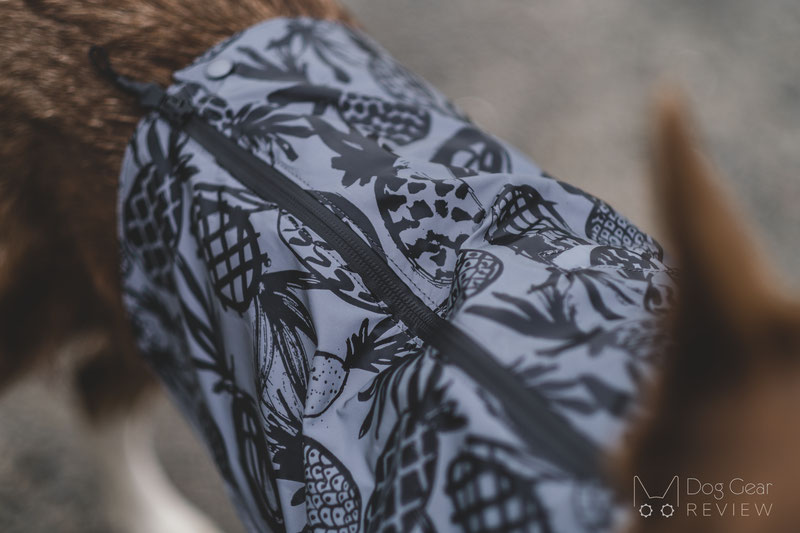 Where to buy
You can find this vest on their website. If you need them to ship outside the EU, contact them for shipping options, and they will do their best to make it happen for a reasonable price!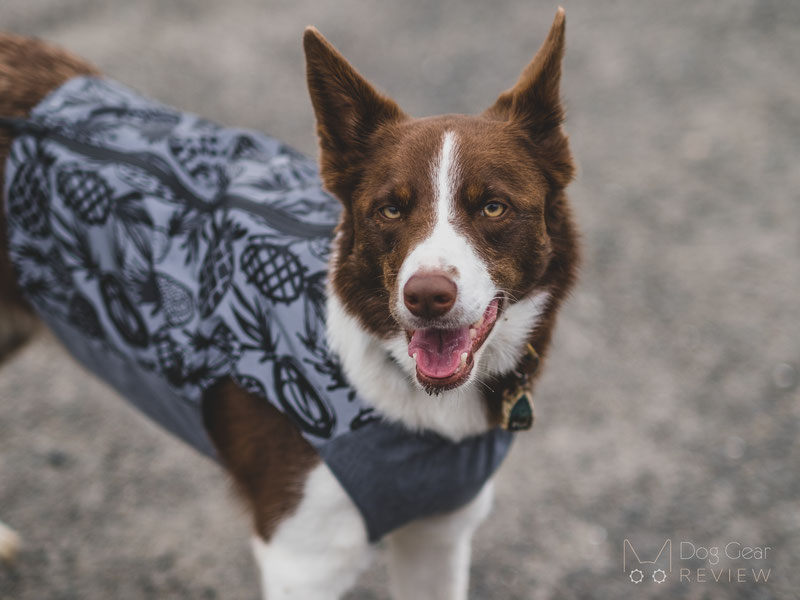 Mia's measurements
Many of you asked Mia's measurements to better understand the different products' fit. Your best chance of finding a good fitting gear is always to measure (and remeasure) your dog. Even we grab the measuring tape before getting a new product - even though we tested a lot of them and have a good feeling of her size by now.
I share her measurements below, but don't go ahead and order the same size just because your dog is similar to Mia ;)
Shoulder height: 19.5 inches (50 cm)

Weight: 37-44 pounds (17-20 kg)

Widest chest circumference (where the most harness would have the chest strap): 25-26 inches (63-65 cm)

Neck circumference for collars: 15-16 inches (38-40 cm)

Back lengths: 22 inches (56 cm)