About BayDog
BAYDOG was founded by Barton O'Brien with the goal to provide functional, well-designed products that can handle their coastal lifestyle. Their first product was the Frisco Bay Treat Pouch that won the Incubator Award for Best New Product on a trade show. They offer a 100% money-back guarantee, and a portion of their profits are donated to charities that serve both veterans and dogs.
The Details of the BAYDOG Embroidered Tampa Bay Collar
This BayDog collar is fully customizable: you can choose from five sizes, seven base colors, ten thread colors, and add a custom text! Still, it ships in only two business days, an impressive turn-around time.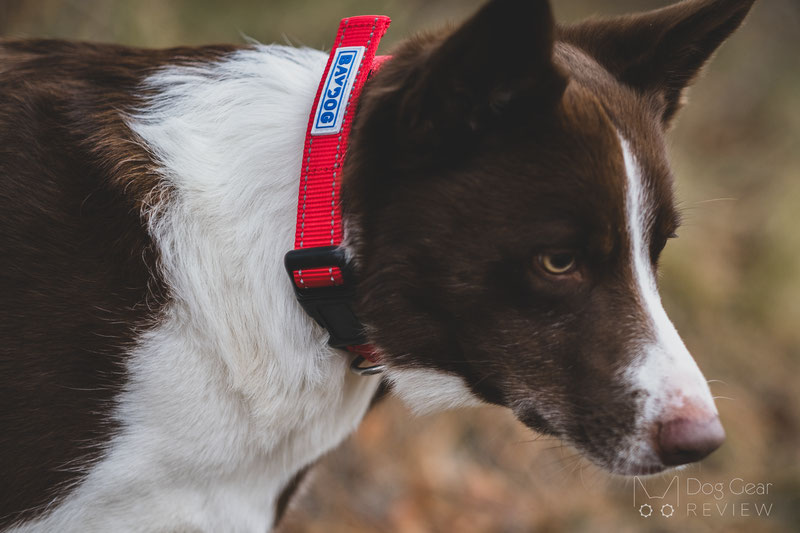 It has a velcro adjustment strap and a quick-release buckle. In addition, it features a durable D-ring for leash attachment and a separate plastic clip for ID tags. This way, the leash buckle is not scratching up the tags, and it's also less likely that someone accidentally attaches the leash to the ring of the tag instead of the D-ring.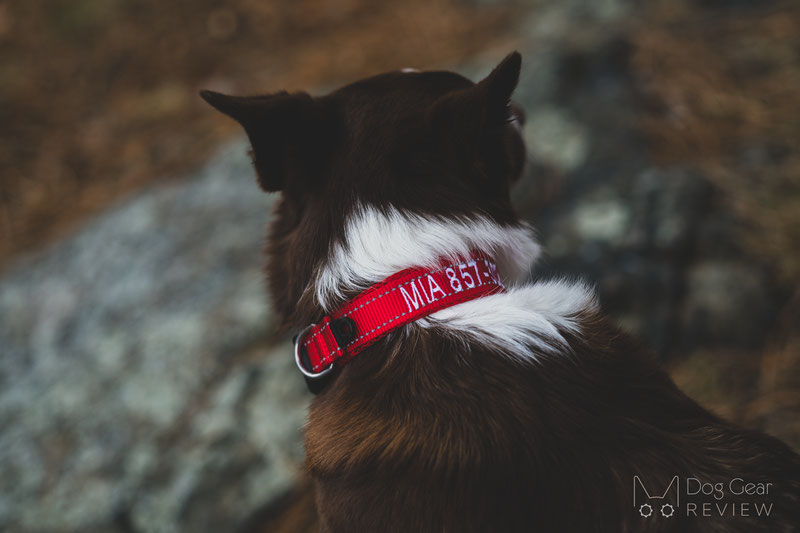 The reflective stitching along the edges makes the collar visible in the dark, while the mesh lining eliminates chafing and protects the hair.
BAYDOG Embroidered Tampa Bay Collar Review
Having an embroidered collar is a great way to display essential information about a dog. This makes getting them home faster if they are lost and are too scared for someone to approach them and read a tag. You could also add "Not friendly", "No Dogs," or any other text instead of a phone number.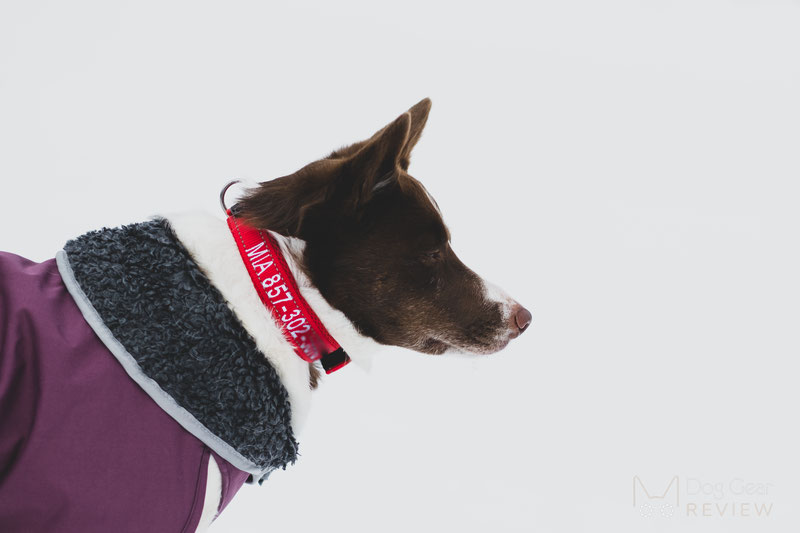 The collar itself is well-made and designed. The mesh lining isn't as thick as I expected based on the photos, which is actually great because it doesn't soak in as much water and dries faster.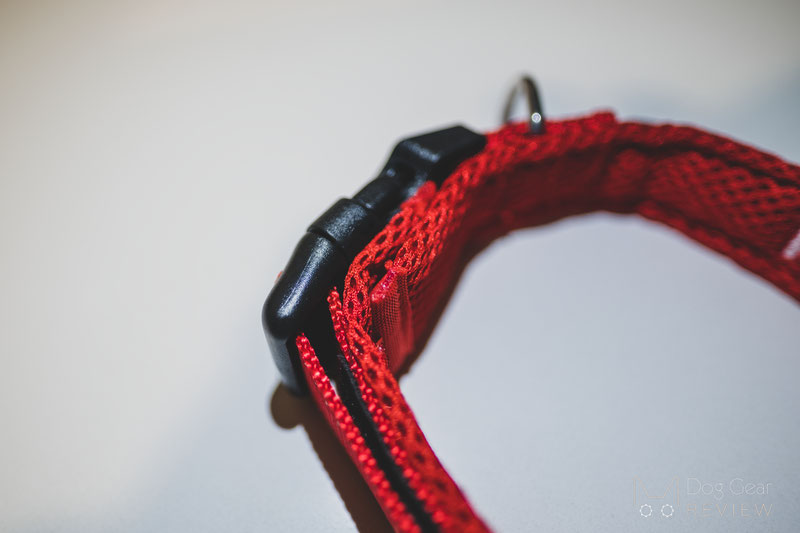 I had concerns about securing the adjustment strap with velcro, but it has stayed in place well so far. The velcro would probably lose its strength over the years as dirt sticks to it, but it worked surprisingly well so far. The only complaint is that the velcro panel on the collar is not too long, so the end of the strap somewhat sticks out if you need to tighten the collar more.
Altogether this is a great custom product that provides an easy way to identify a dog from a distance.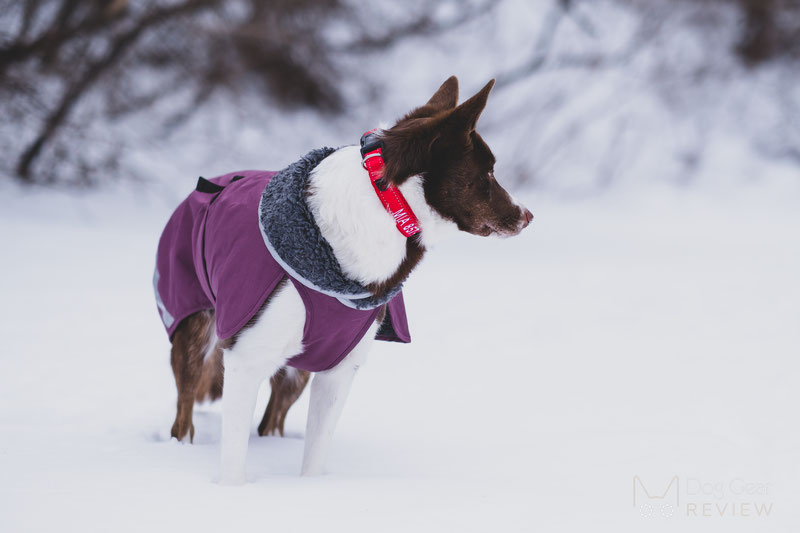 Where to buy
You can find BAYDOG's products on their online shop.