Atlas Outfitters, a company specializing in dog sports gear, emerged after the founders, inspired by their Belgian Malinois named Atlas, ventured into the world of dog sports. After realizing how hard it is to find durable canine products, they took the initiative to manufacture their own, and Atlas Outfitters was born. Their commitment to crafting quality gear exclusively in the USA is noteworthy, with their products now widely distributed and utilized globally.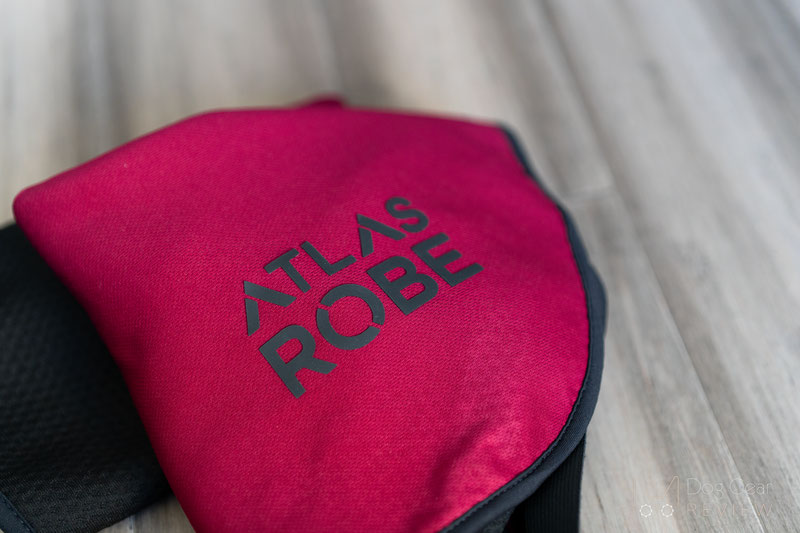 What is a Dog Drying Coat?
Picture this: You've just given your dog a much-needed bath, and now they're sprinting around the house, shaking water droplets everywhere, rubbing against the couch, and leaving a wet mess in the house. This is a familiar post-bath scenario for many pet owners, and this is where a dog-drying coat comes to the rescue. A drying coat is a highly absorbent, light coat that you can add on the dog to minimize the post-bath chaos.
A drying coat can also be used after dock diving or in any other scenario where you would end up with a wet dog in the car or the house. Additionally, keeping dogs warm and cozy can prevent injuries, especially for sport or working dogs who need to take breaks between high-impact runs.
About the The Atlas Robe V2
The Atlas Robe V2 is a drying coat reimagined for performance and durability.
The so-called DryDog Technology ensures that this robe absorbs 10 times its weight, a remarkable 20 times faster than its competitors - all without the hassle of pre-washing. It is ready to use straight out of the package, and it becomes even more absorbent with each wash.
They adjusted their sizing compared to the V1 version after testing sizing on over 100 dogs. The new sizes ensure a good fit for a broader range of dog breeds, with enhanced adjustability catering specifically to those with deeper chests. The overhauled sizing system provides optimal coverage and was resized especially for smaller dogs.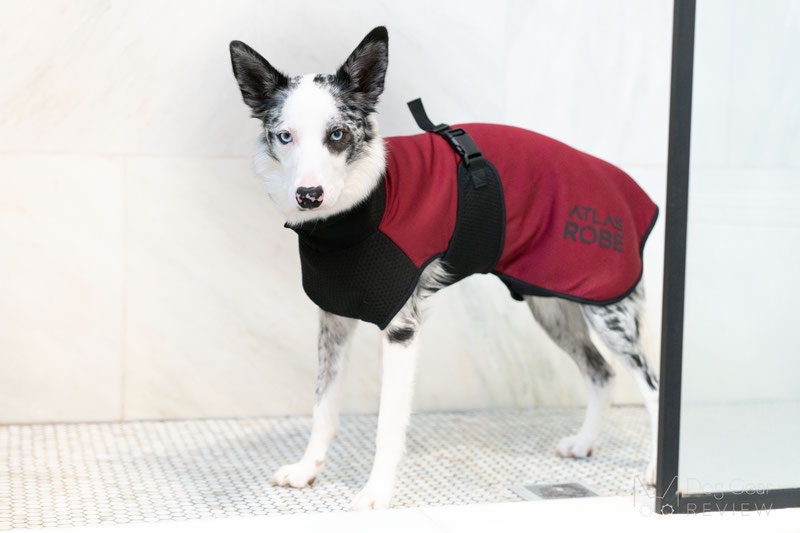 This upgraded version features a new wicking layer in stylish colors. It's not just a drying coat; it's a thoughtful design with a leash hole for added convenience. Many drying coats are designed for indoor use only, but the Atlas Robe V2 is sturdy and practical enough to use on a dock diving event or dry off working dogs.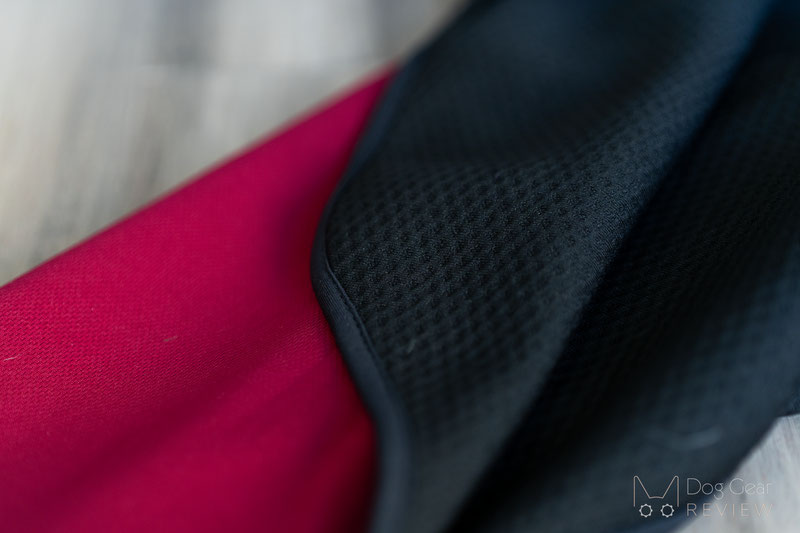 The Atlas Robe V2 Review
The Atlas Robe V2 is a high-quality drying coat that stays in place, offers superior coverage, and helps dogs dry faster.
When putting it on, it must go over the head; then, it is secured with an elastic strap around the chest, creating a snug but comfortable fit. It even has legloops for the back legs to ensure the end stays in place nicely. Depending on your dog's needs and preference, the neck section can be pulled up high or left more open.
The material is stretchy and soft, so it doesn't restrict the dog's movement even though it covers the shoulder area to provide good coverage over that area as well.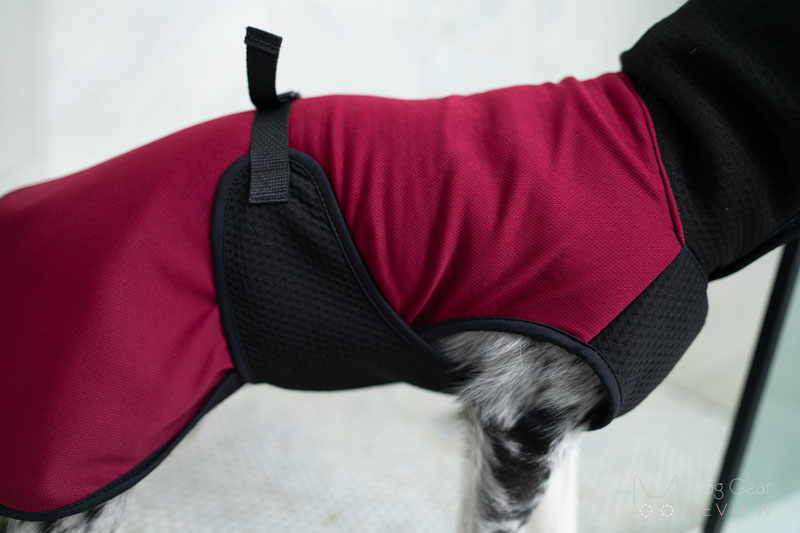 Zulu zooms around the house after every bath, rubbing herself into her bed or the carpet, which tends to make a mess even if I towel-dried her before. This drying coat passed Zu's crazy test easily and stayed perfectly in place during all the dramatic zoomies and rolling around.
It is a light, elastic, comfy robe that Zulu didn't mind wearing.
It is also a helpful addition when you need to put a wet dog in the car and want to prevent them from shaking off all the mud or, similarly, if you need to get a wet and dirty dog to the bathroom without making a mess when getting home from a walk.
Just to reiterate all the above - this is a drying coat not designed to be used as an everyday coat for cold days.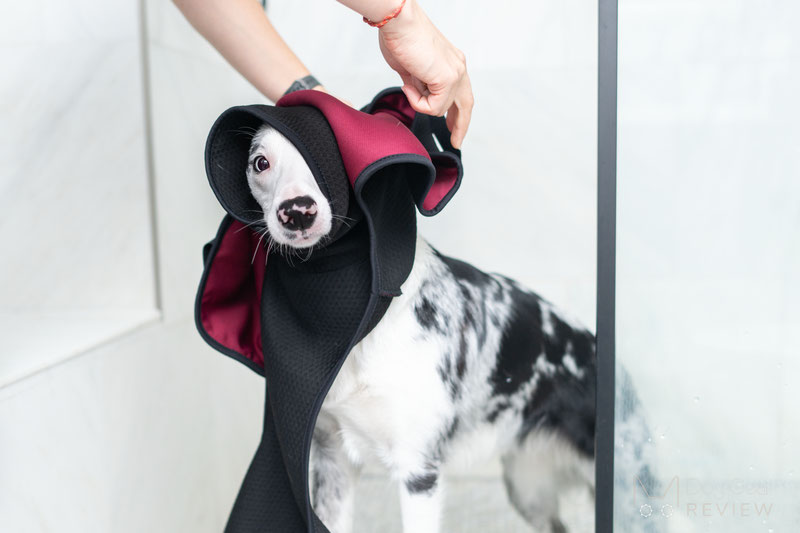 The Atlas Robe V2 Review Summary
When posting about this drying coat, many reached out saying how satisfied they are with this product, and I have only heard great things about Atlas Outfitters or the Atlas Robe across the board.
It's rare that I don't highlight any cons in a review, but this is just a great product design made of good quality materials clearly made by people involved in the practical world of dog sports.
Where to buy
You can only buy The Atlas Robe V2 on their website. It currently comes in two colors and five sizes - the sizing table doesn't display the units currently, but those are all in the imperial system. Zulu is wearing the XS size in Merlot color.
Zulu's measurements
Many of you asked for the dog's measurements in reviews to better understand the different products' fit, so I'm sharing Zulu's below for reference.
Shoulder height: 19 inches (50 cm)

Weight: 29 pounds (13 kg)

Widest chest circumference: 24 inches (60 cm)

Neck circumference for collars: 14 inches (35 cm)

Back lengths: 18 inches (46 cm)