We received three unique muzzles for testing that we wanted to introduce in a separate article before writing their reviews.
Muzzle training is crucial to ensure the dog will be comfortable wearing the muzzle in the future. Many think that putting a muzzle on a dog without introducing it properly will magically solve their problems, but it is more complex than that. Muzzle training can take from a few days to a few weeks, and it ends when the dog willingly puts their face in the muzzle (or doesn't mind you putting it on) and doesn't try to remove it.
The three muzzles below have features helping this initial period to go more smoothly! All of these are plastic/rubber muzzles which means they are not recommended for dogs who are a serious bite risk. It can still be an excellent option for scavengers, to prevent a quick nip or to use as a training muzzle. We have another article discussing which muzzles are and aren't bite-proof.
LuckyPaw Muzzle with Movable Front Strap
This is a closed silicone muzzle with a twist: a silicone strap can be moved to cover the front - or secured to either side to create a treat hole at the front for easy rewarding while training!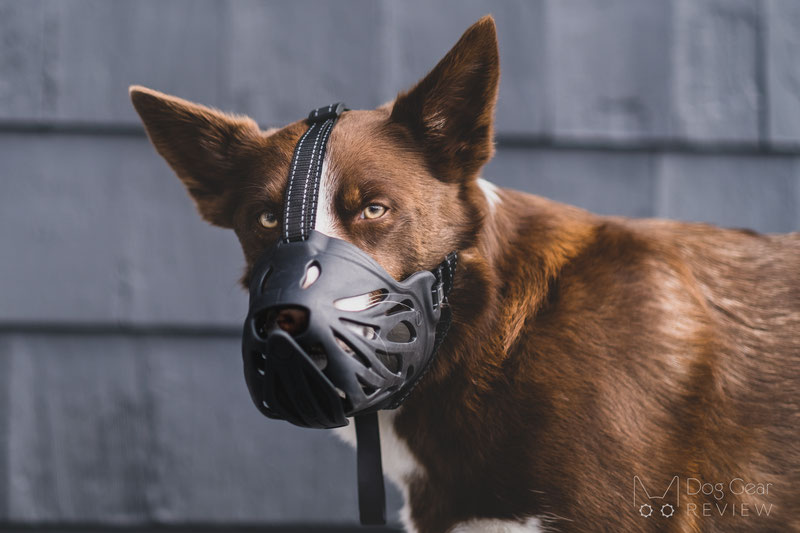 Below you can see the front strap attach to one of the side holes to leave the front open.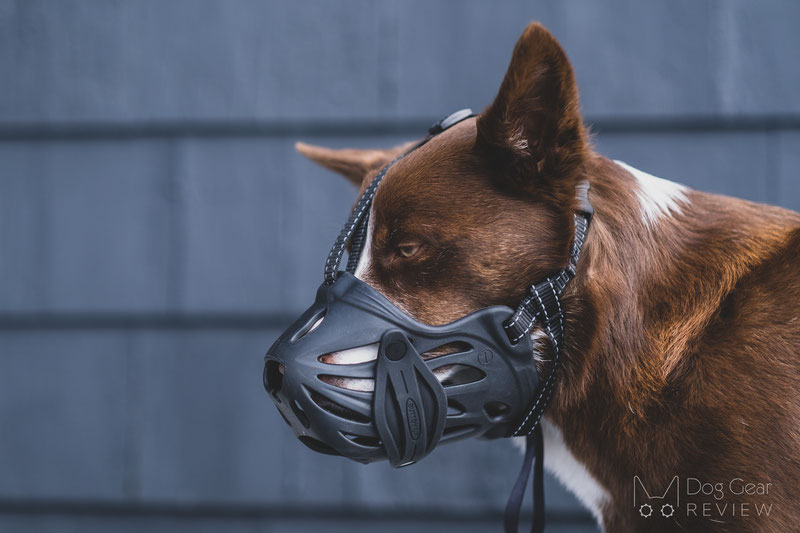 It is a reasonably closed design making the muzzle safer, but soft plastic muzzles are not strong enough to prevent a serious bite from a determined dog.
We received a size 6 and 7 since Mia is between sizes. In the upcoming review, we will also talk about sizing!
You can find this muzzle on Amazon.
LuckyPaw Muzzle with a Removable Slow Feeder
This LuckyPaw plastic muzzle has a traditional basket muzzle base with many strap adjustment options.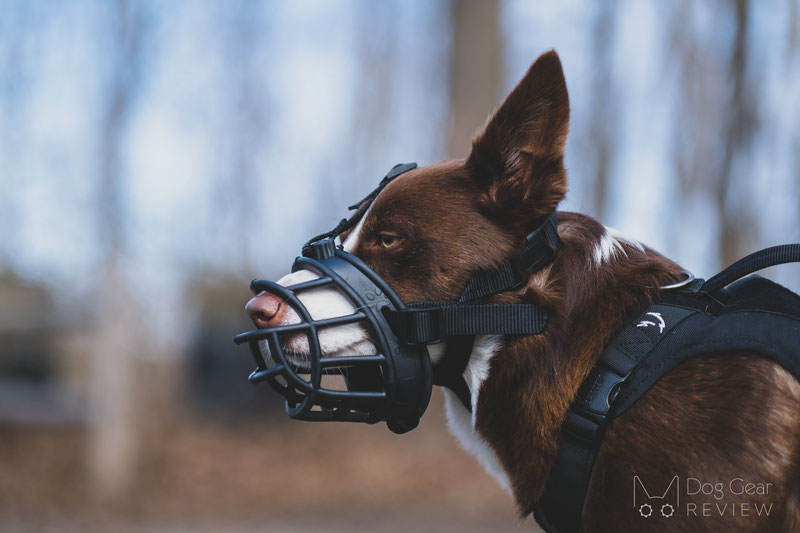 This muzzle's unique aspect is the removable slow feeder attached to the front of the muzzle!
When starting muzzle training, it is crucial for the dog to make a positive association with wearing one, which is usually achieved by giving plenty of treats. This offers another way to add (dog safe) peanut butter or another spread that the pup can lick while getting used to the feeling of having a muzzle on their face.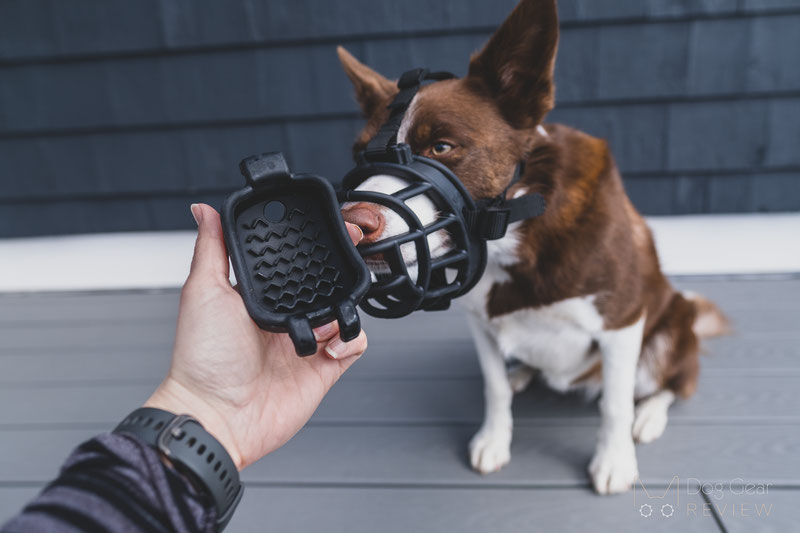 There is also a hole on the attachment, so you can easily drop in small treats even when the attachment is on!
You can find this muzzle on Amazon; Mia wears a Large in the photos.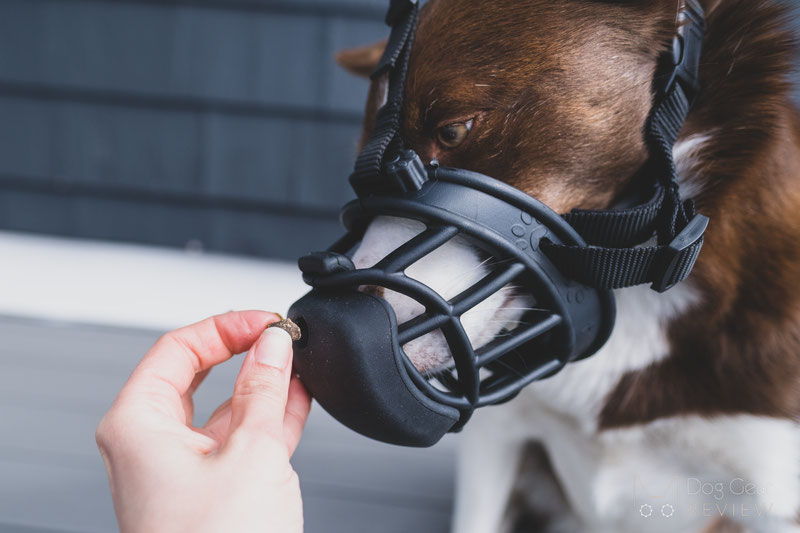 "Barkless" Muzzle with a Movable Front Cover
This is from the brand "Barkless," and it features a movable front cover! You can keep the front closed or slide it up to create a large treat hole for easy reward while training.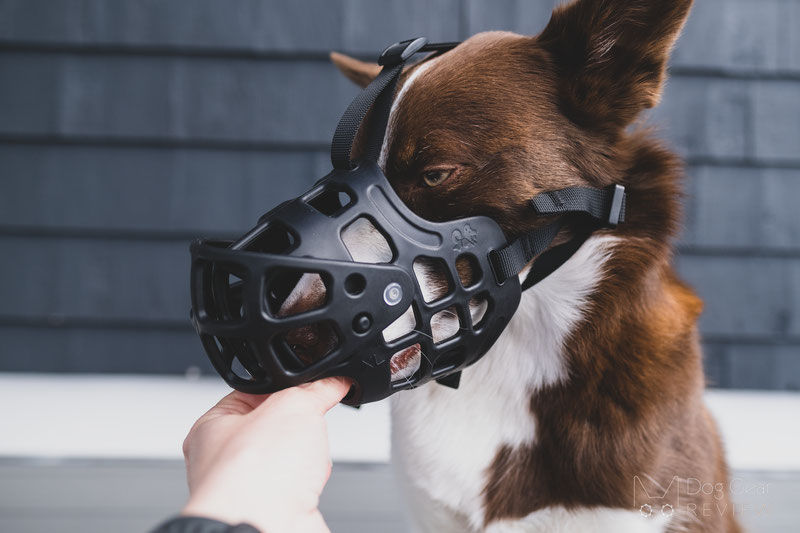 Below you see the open and closed state: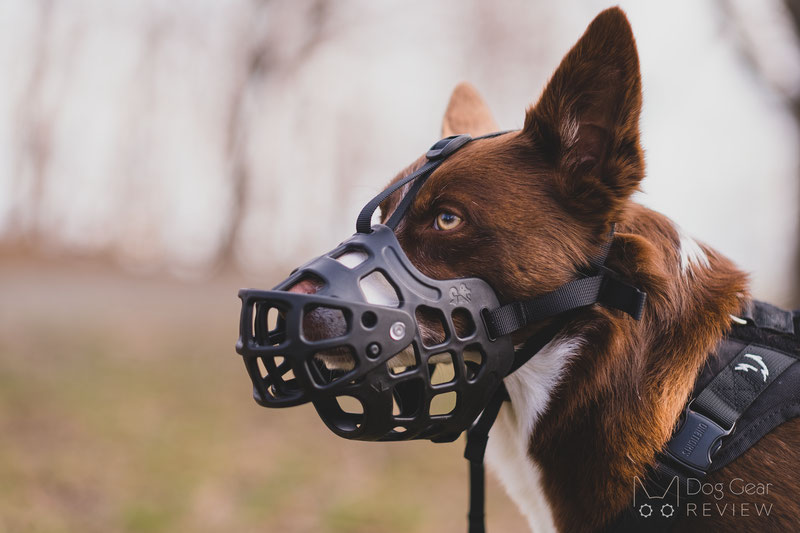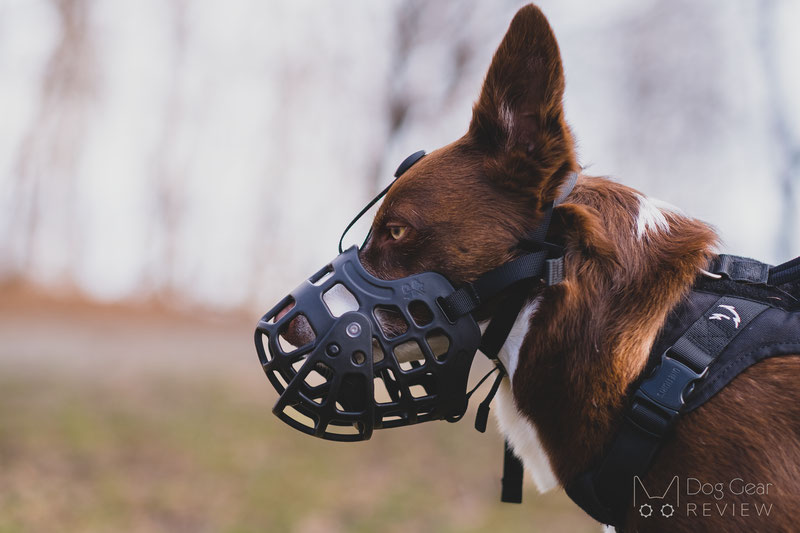 You can find this muzzle on Amazon. The one on the photos is an XL, but we also received a Large to discuss sizing in the review.
Additional resources
If you want to learn more about muzzles, you can join amazing groups on Facebook, like Muzzle Up, Pup!, or follow The Muzzle Up Project. You can also check out the Muzzle Training and Tips website, browse our articles, where we have discussed many muzzle-related topics already.
After a few more weeks of testing, the reviews of these muzzles will also be available on our Review page.
Disclaimer
This article contains Amazon affiliate links, which support Dog Gear Review if you purchase the product after clicking on the link. This doesn't cost you anything extra, and using affiliate links will never compromise us writing unbiased, honest reviews!