Two popular three-strap dog harnesses on the market today are the Flagline and the Web Master, both made by Ruffwear. In this article, we will compare the features and benefits of these two harnesses to help dog owners make an informed decision.
Ruffwear Flagline
The Flagline™ Dog Harness features a lightweight fabric that keeps dogs cool and comfortable, even on hot days. The harness also has a wide belly panel that distributes weight evenly across the dog's body when lifting, but the harness isn't padded. It has three leash attachment points (Aluminum V-ring on the back and two reinforced webbing loops – one on chest for dogs that pull, and one on back), a handle and a reflective trim for increased visibility in low-light conditions.
If you want to read more about this harness, check out our detailed review!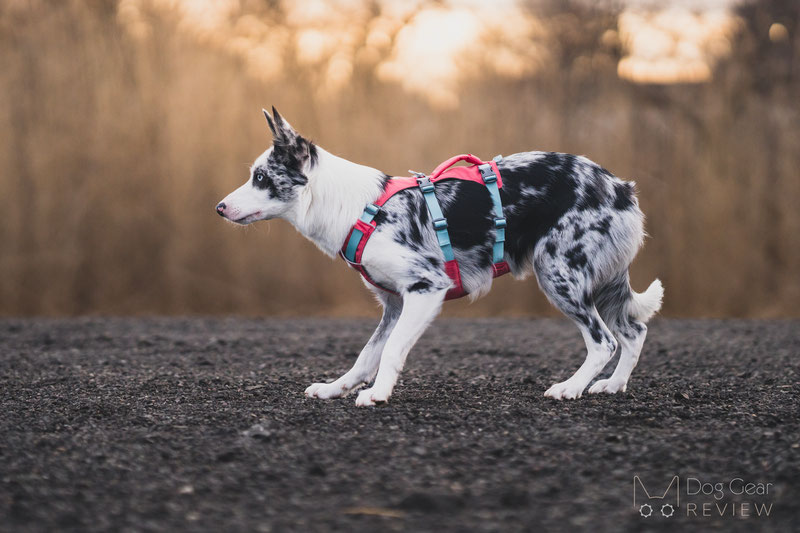 Ruffwear Webmaster
The Web Master Harness, on the other hand, features a padded back panel and padded straps. The harness has two leash attachment points: aluminum V-ring and reinforced webbing loop - both on the back. It also has a handle on the back that allows pet owners to lift and assist their dogs. The Web Master Harness also has reflective trim for increased visibility in low-light conditions.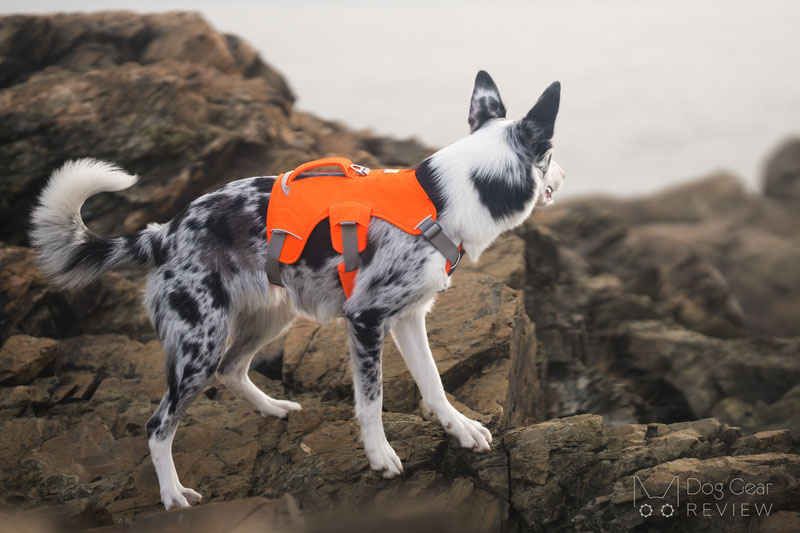 If you want to add more support to the underside, you can purchase a Brush Guard that distributes the weight of the dog when lifting and protects the dog from abrasion.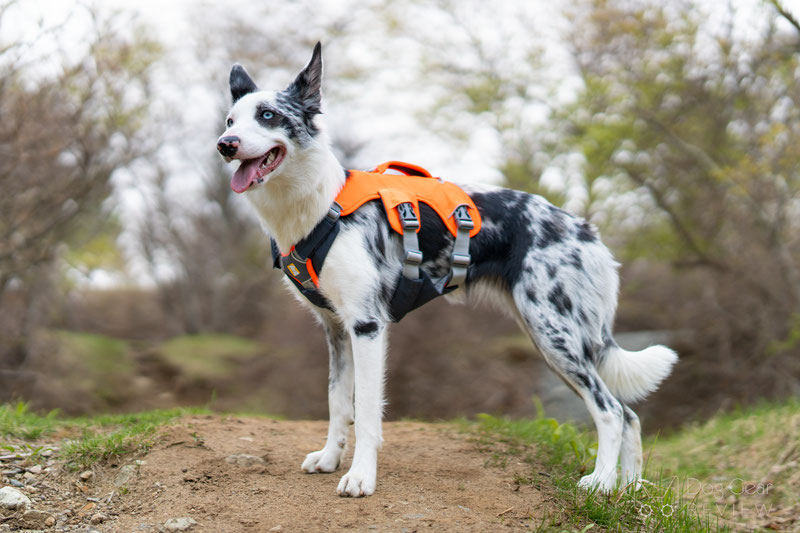 If you want to read more about this harness, check out our detailed review!
Ruffwear's Flagline Harness vs. the Web Master Harness
When it comes to choosing between these two harnesses, it really depends on the needs of the individual dog.
The Flagline Harness is perfect for dogs needing a lightweight harness that can handle outdoor adventures, and dries quickly. It is also a comfortable choice for gear-shy dogs or for using it on hot days when limiting coverage can help to prevent overheating.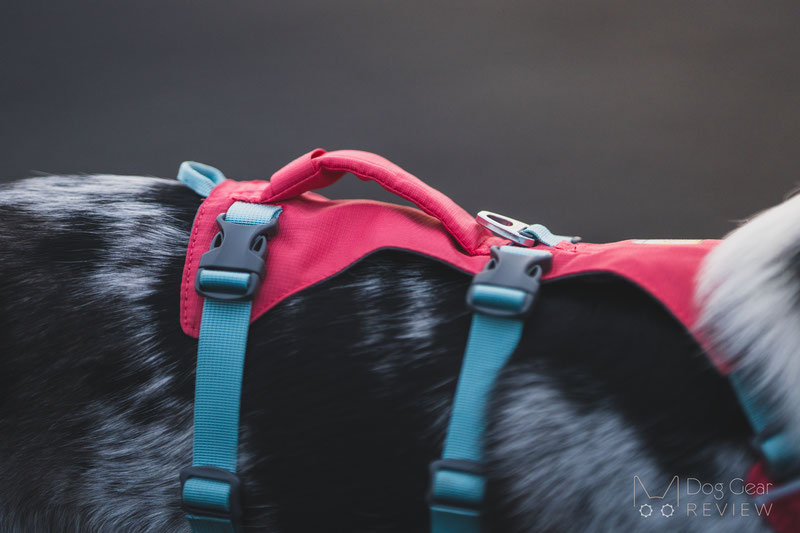 The Web Master Harness, on the other hand, is ideal for dogs who need extra support and control because the thicker, more rigid back panel stabilizes the harness. The big back panel makes this harness incredibly visible, and while it doesn't have a velcro panel, many owners choose to saw patches to it since it has plenty of room for that.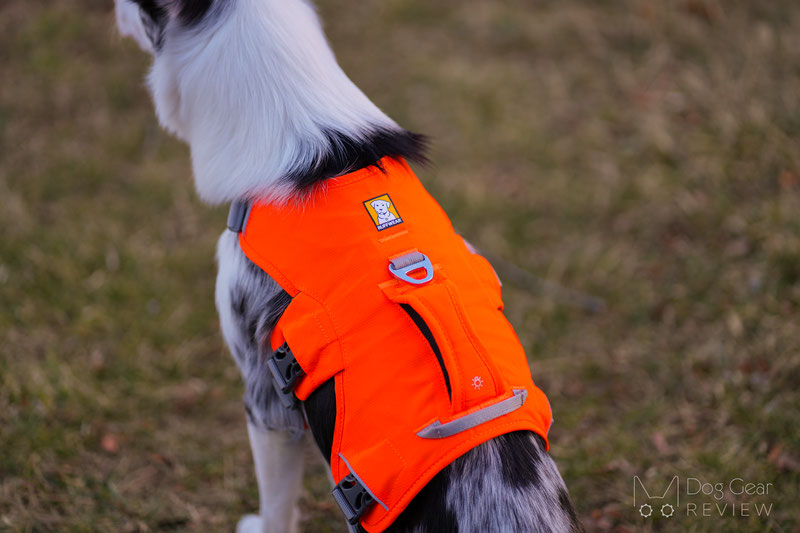 Both harnesses have similar features, such as the reflective trim, big handle and multiple leash attachment points, but only the Flagline has a front attchment for no-pull training. Another important difference is that the Flagline has buckles on all chest straps so it only needs to go over the dog's head while you need to lift the dog's right front leg to put on the Web Master.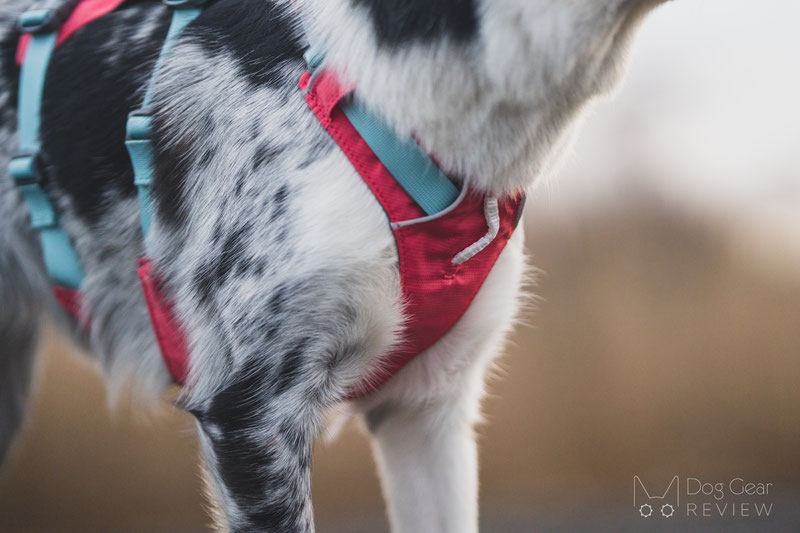 Although their sizing and design are very similar, the Flagline tent to leave more armpir clearance for most dogs - unless they have very deep chest like a greyhound. Even though the Webmaster has an adjustable webbing between the front legs to set the distance from the armpits, it still sat closer to Zulu's front legs even when fully extended - but this will be different for dogs with different builds.
The Webmaster might work better for dogs with proportinally wide necks and for greyhound-type dogs who are escape artists. The third strap of the Webmaster sits farther back due to not being attached to the second strap, so it keeps deep chested dogs safe who might slide out of the Flagline.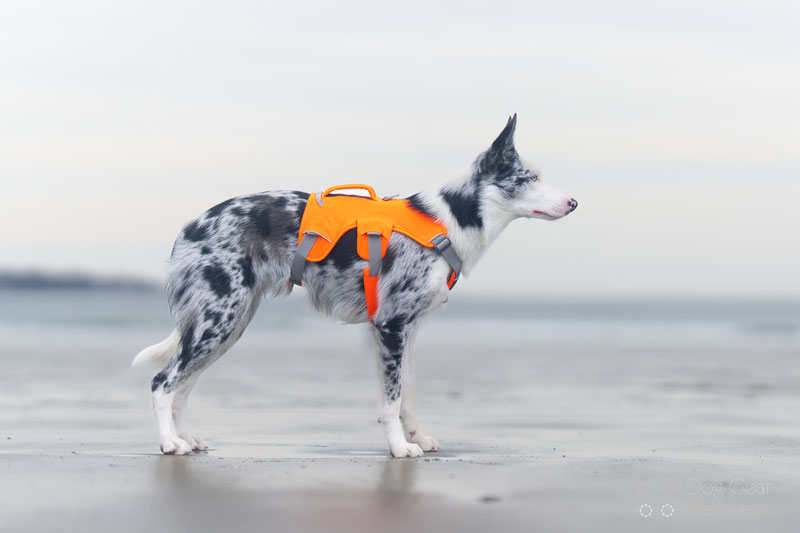 Ruffwear Webmaster Fit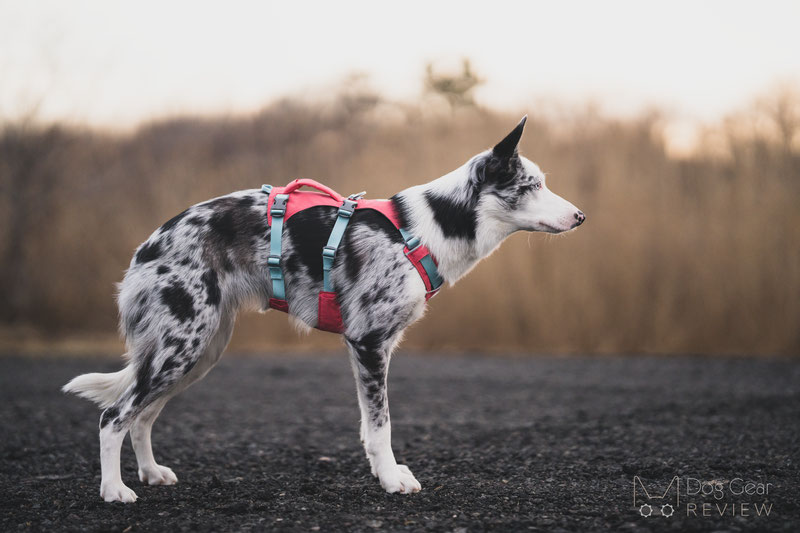 Ruffwear Flagline Fit
Summary
The Flagline Dog Harness and Web Master Harness are both high-quality and well-made, with high-adjustability around the chest and neck.
The Flagline might provide a better armpit clearance for some dogs, while the Webmaster keeps escape artists safe. The difference between the two harness's fit is not as significant on most dogs as on Zulu, who has a somewhat deep chest, narrow waist and narrow neck. Harness fitting always comes down to the individual dog's proportion and need, and either of these harnesses fit many dogs well. If you want to read more about general harness fitting, you can check out our pervious article on the topic.
If you need a light, thin but durabable harness - Flagline is a great option, while if you want a more rigid, padded harness that has more coverage for visibility or patches, the Webmaster will be your choise.
In any case, both harnesses offer visibility, support, and control on walks, as well as support when lifting on outdoor adventures.