Dog Goggles
Did you know that most dogs end up with eye problems by the time they are eight years old? And did you know many of these could be prevented by using goggles?⁠
Since we got many questions on why a dog would need goggles, we wrote a separate article that you can read for more info. You can also check out our Rex Specs V1 Goggle review!
Why did RexSpecs come out with the V2 Goggles?
The original V1 design was great, but Mia is a perfect example of a dog between the medium and large sizes. We showed how both fit in our V1 review and went with the smaller one for a better fit. Many owners faced the same dilemma: they would prefer the large's better field of vision but need the medium's stability and snugness. This is the main problem that the new V2 goggles solved!
So what is the ACTUAL difference between V1 and V2?
Below you see two medium goggles; the orange is V1, the teal is V2. The V1 is a lot narrower in the middle, while the V2 frame sits lower on the snout, making the goggle "taller."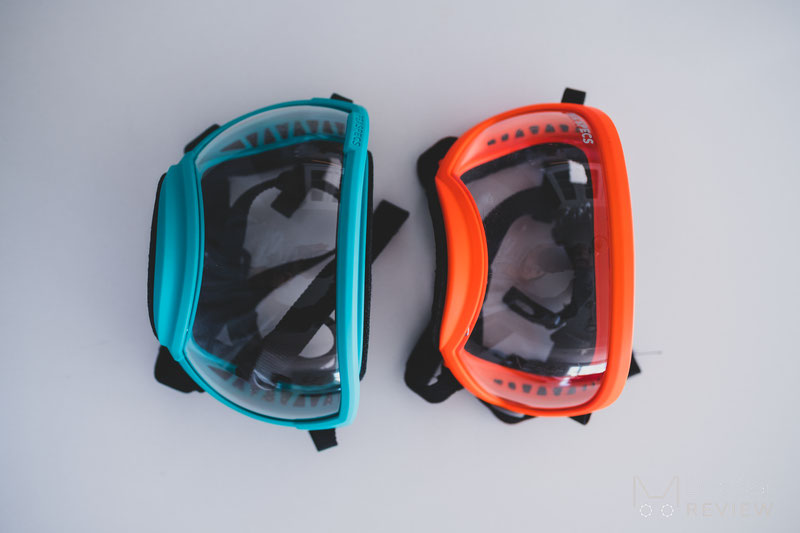 I think the most significant difference is in their corners/sides. While the V1 had a sharper angle in the corners and a broader frame, the V2's frame is thinner with a more open design that offers a better peripheral vision.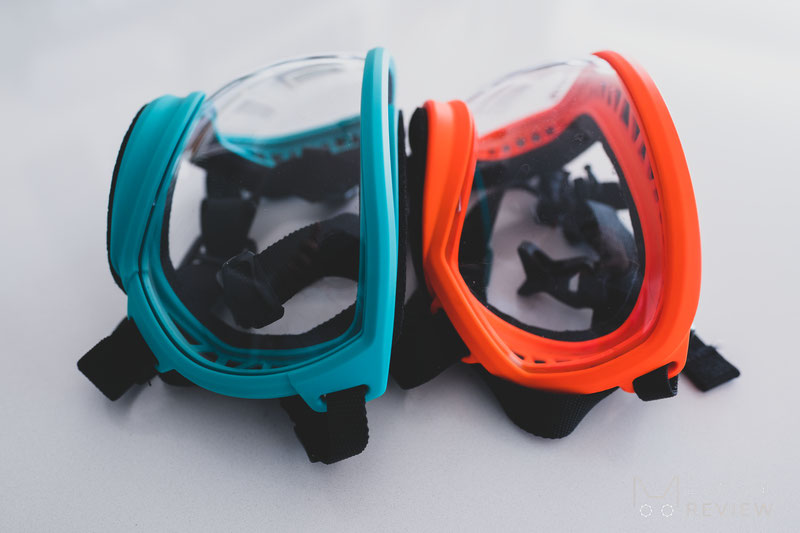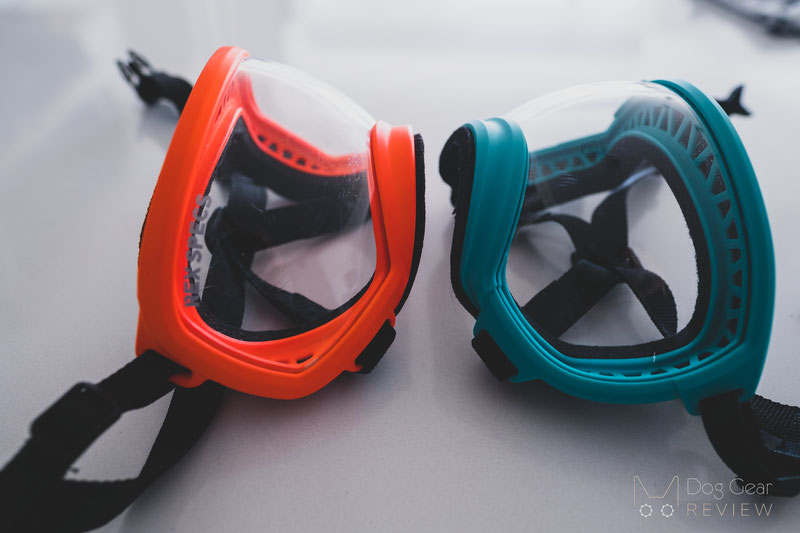 You can see below how they fit Mia. They might not look too different based on the photos, especially since it's hard to capture them from the same angles, but there is a significant difference in real life.
The V2 is much more comfortable for her; it does not squish her eyes even when she turns her head or runs around. She didn't mind wearing the V1 (after desensitizing), but she seems more comfortable in the V2.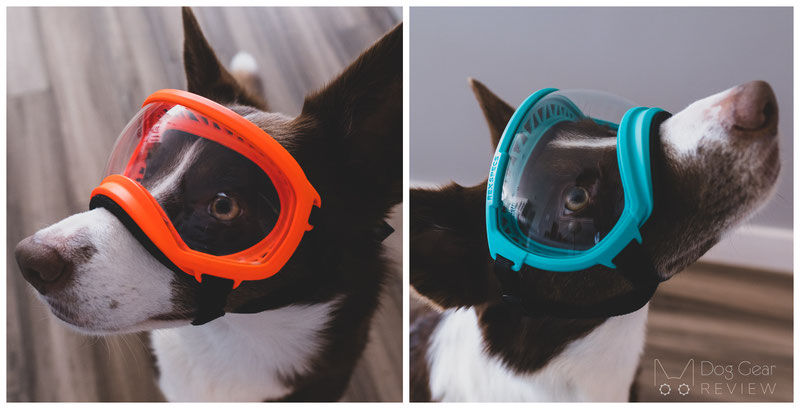 You can also see how the bottom frame (on the nose) sits a little lower, allowing her better vision while still following the shape of her snout.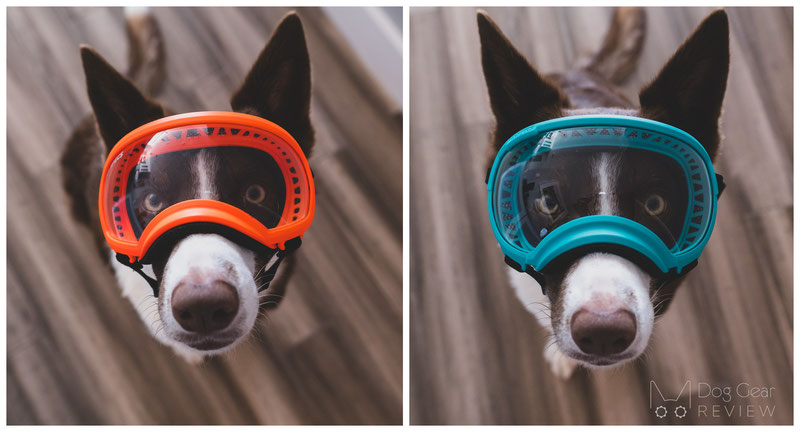 As you see, the shape of the lenses is also different, so you cannot fit a V1 lense in the V2 frame (or the other way around) out of the box. Technically you can cut/dremel it to make it fit, which is easier with bigger sizes but gets more complicated with small ones.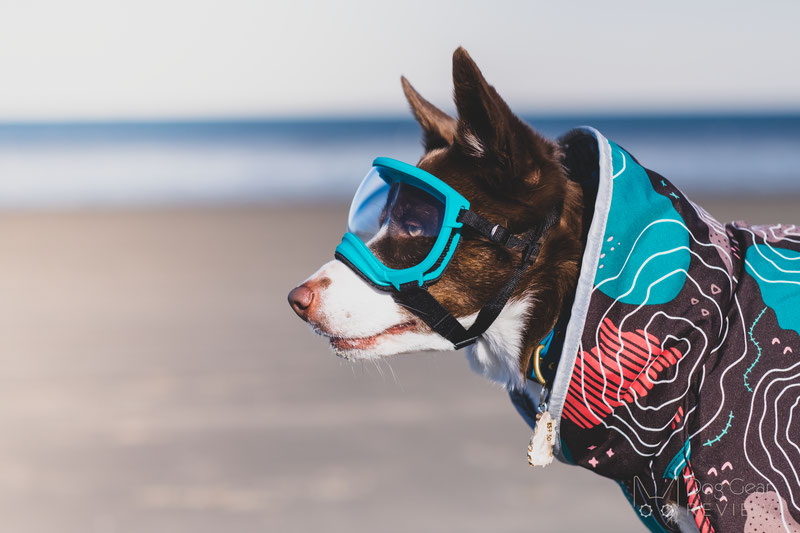 Where to buy
You can buy all their products on their website, some combinations are available on Amazon, and you can also find them at many different retailers in many countries.
Disclaimer: this article contains an Amazon affiliate link, which supports Dog Gear Review if you purchase the product after clicking on it without costing you anything extra. Using affiliate links will never compromise us writing unbiased, honest reviews!