PalFur's mission revolves around the motto "Empowering pet owners with convenient and innovative home grooming solutions for a happier pet lifestyle." With a focus on promoting overall well-being and happiness, their innovative grooming kit allows pet owners to create a convenient and enjoyable grooming experience for their pets in the comfort of their homes.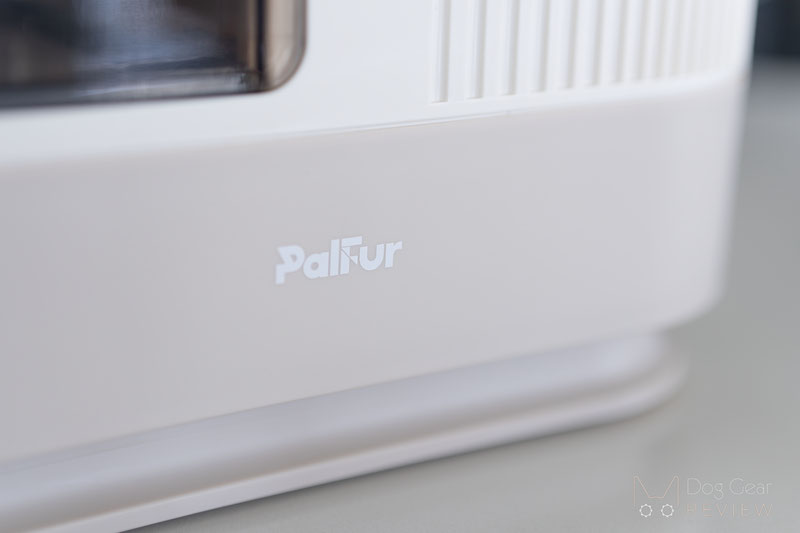 The PalFur IN01 Pet Grooming Vacuum Kit
The PalFur IN01 Pet Grooming Kit & Vacuum features a 350W motor and varying suction power options (4/7/11 kPa) to efficiently collect pet hair and dirt while being quiet. It also has a spacious 2L bin capacity to handle plenty of dog hair. The IN01 is built for convenience with a 98-inch power cord and a 70-inch hose length, ensuring easy maneuverability during grooming sessions.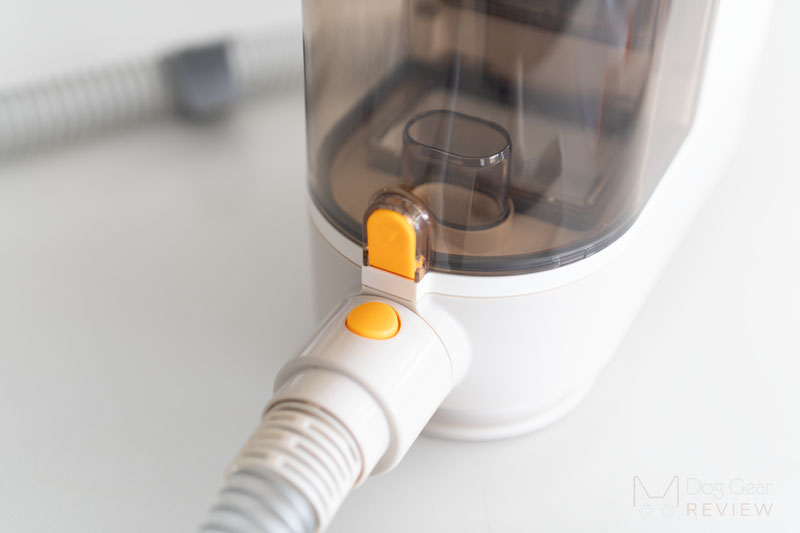 One of the standout features of the PalFur IN01 is its three-layer HEPA filtration system, designed to remove at least 99.97% of dust, pollen, bacteria, and airborne particles as small as 0.3 microns. This unique feature helps to enclose any potential pollution inside the device, minimizing secondary air pollution during grooming. Additionally, the kit incorporates a Dual-Air Channel Cooling System and Directional Air Flow, effectively compacting hair in the container, further streamlining the grooming process.
These features are neatly shown and explained in their promo video.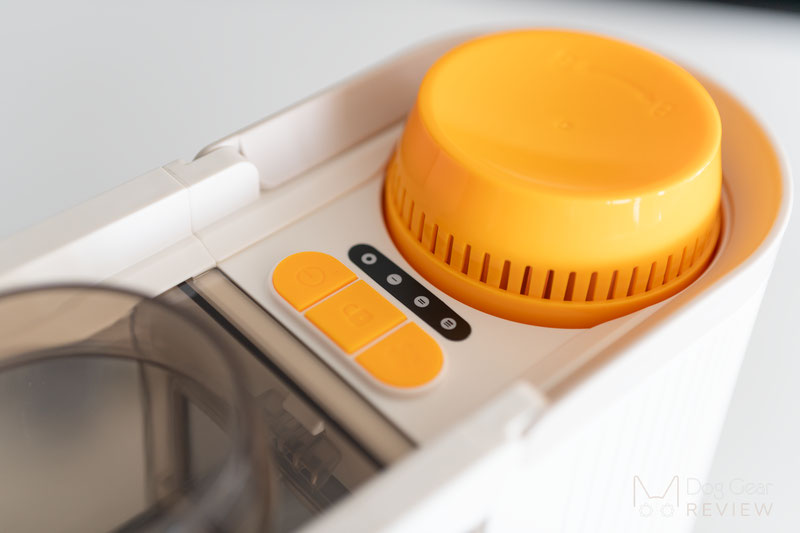 The grooming kit comes with five accessories: an electric clipper, grooming brush, de-shedding tool, cleaning brush, and hair remover, which all can be easily added to the end of the hose.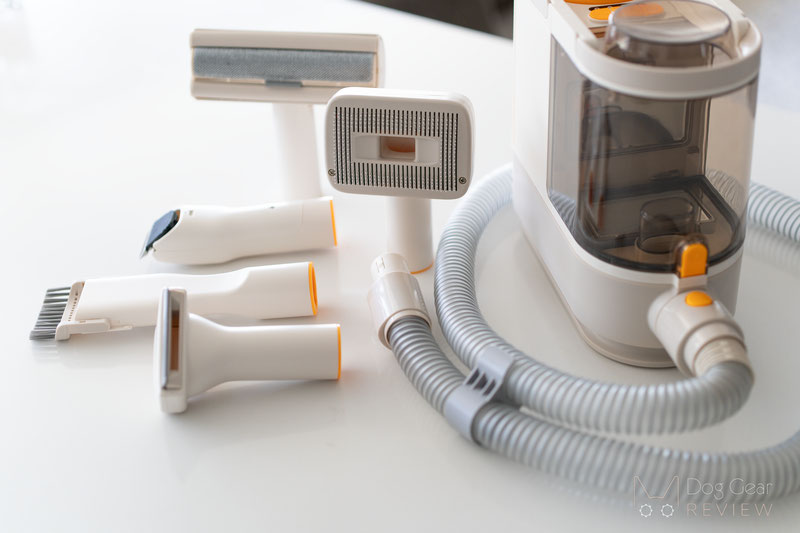 PalFur IN01 Pet Grooming Vacuum Kit Review
Zulu doesn't need clipping, but she sheds twice a year terribly, so the brush attachments are great for stopping her fur from covering the house while de-shedding and brushing. There are also two tools, the cleaning brush, and the hair remover, that are great for collecting loose hair from hard-to-reach areas or the carpet.
Zulu is a sensitive dog, and she doesn't like the sound of the vacuum cleaner but had an easy time getting used to the sound of this grooming kit with the help of some treats. You want to start slowly so the dog can get used to this weird new tool.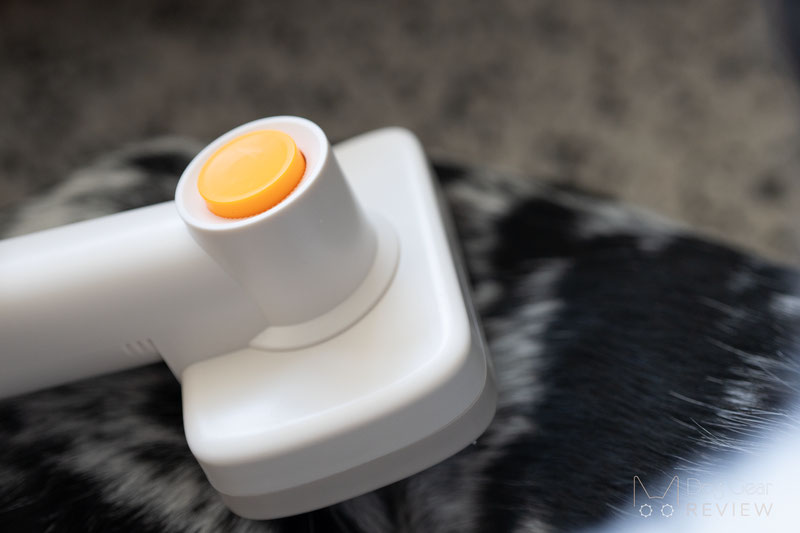 The quietest mode is already strong enough to prevent most loose hair from flying around while brushing. When the brush collects enough hair, you just press the release button on the back of the attachment to release the hair (like with most regular brushes), and the suction at the middle of the brush sucks the hair right into the container. The container is also easy to clean.
After using this grooming kit a few times, I feel it is probably better suited for dogs needing trimming rather than long-haired dogs or dogs requiring a lot of brushing. Zulu's thin "bunny-like" hair didn't really get stuck in the slick brush, and still, the little pins were getting misaligned after the first use, as you can see in the photo below.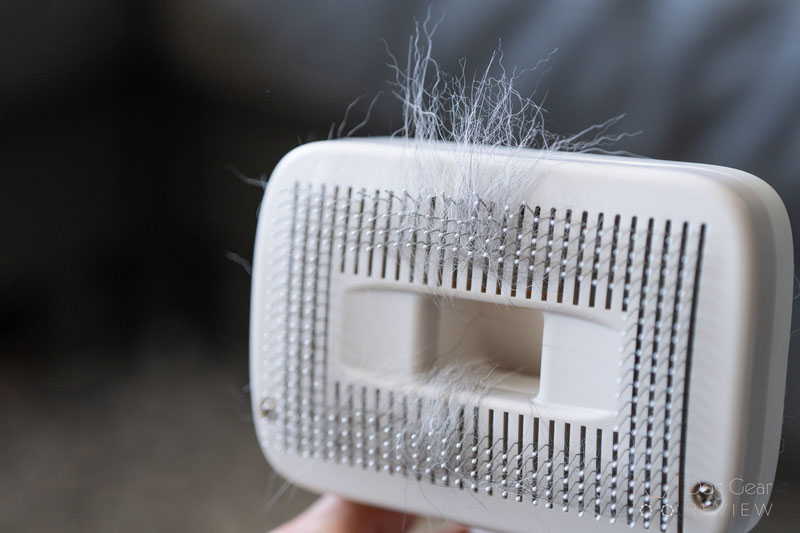 The de-shedding tool worked well, but you want to be careful using it too much since it can break and damage the topcoat. Also, the brush attachments are medium-sized, so they might not be ideal for very small or large dogs.
On the other hand, using the vacuum in combination with the clipper must be a game changer to collect all the cut hair and prevent it from covering the whole house.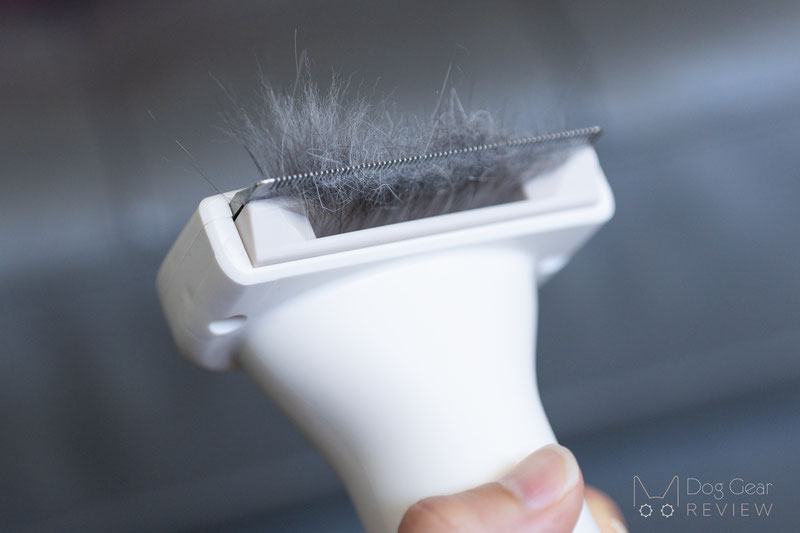 Review Summary
While the idea of grooming vacuum kits is genius, and the HEPA filter is a great addition to this device, the whole kit felt a bit cheap, especially the connection points, the release buttons, and the brush heads. Luckily it comes with a 30-day return window and a 1-year warranty, so you can try and see how it works for you.
Since Zu doesn't require trimming, I cannot tell you about that accessory, but that looked neat. It will not allow you to create a groomer-quality cut, but it seems decent for at-home fixes between visiting the groomer or touch-up on some sections to save money on grooming appointments. However, properly using all these grooming tools is still needed to match your dog's hair type and to avoid potentially damaging their fur in the process.
Altogether the PalFur IN01 Pet Grooming Vacuum Kit has great features, but it also has its limitations. It offers decent value for its price, making it a reasonable option for those needing a budget-friendly grooming solution. However, while it gets the job done, it is not a high-end solution for those seeking alternatives offering the same quality as a groomer visit or professional grooming tools.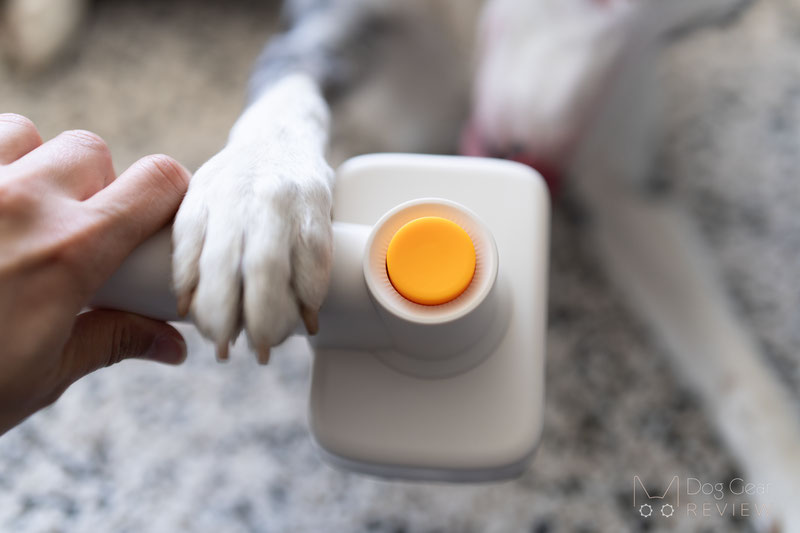 Where to buy and code
You can buy their product through their website and get 15% off by using "PALFUR15", or through Amazon.
Disclaimer: this review contains affiliate links, which support Dog Gear Review if you purchase the product after clicking on it without costing you anything extra. However, using affiliate links will never compromise us writing unbiased, honest reviews!