Have you heard about the new Non-Stop Dogwear Freemotion 5.0 harness?
We loved the original Freemotion harness, and we were excited to test the new one! The photo below shows the original version that we reviewed in 2019.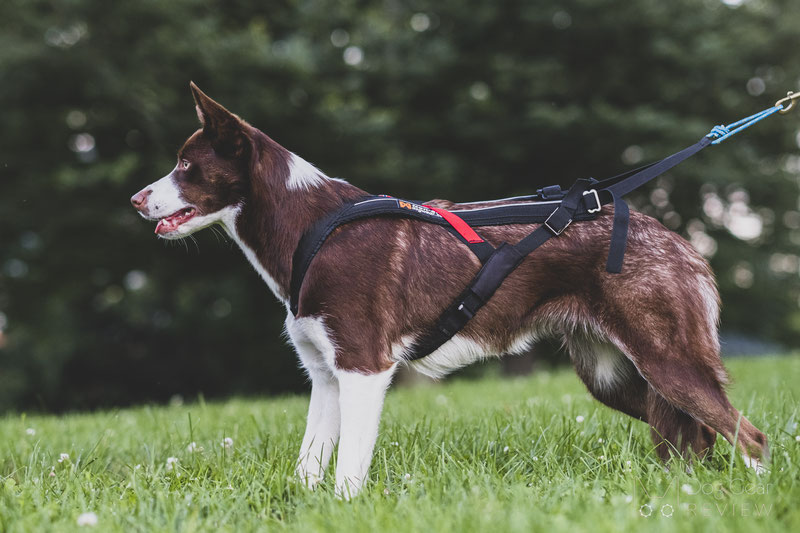 The most obvious difference is that the original harness only came in black, while the 5.0 has bright orange sections. They also added a small reflective loop to the top (above the shoulders), an existing feature of the Nansen nome harness 5.0 and Nansen stick harness.
The harness just came out in blue/gray, and the website also mentions a gray/pink combination coming soon.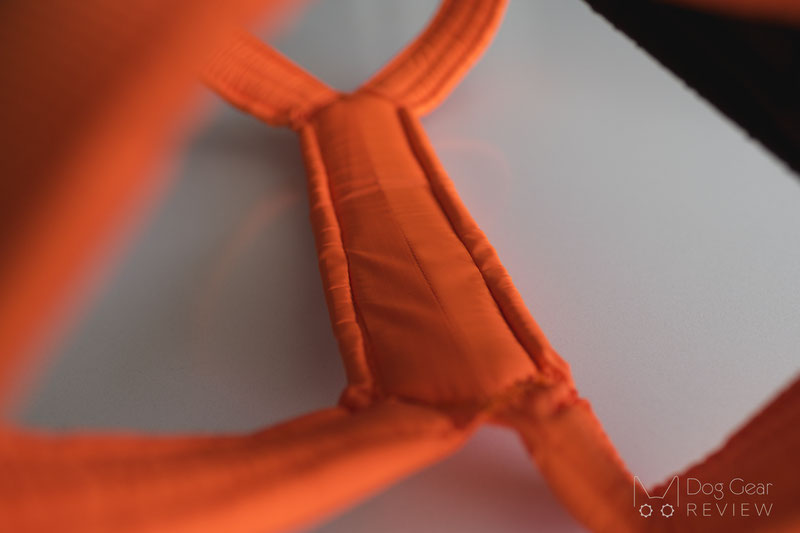 The 5.0 has the same design and dimensions as the previous version but has more padding around the neck, and they use even more durable and comfortable materials. Below you can see how the same size old and new Freemotion has different padding.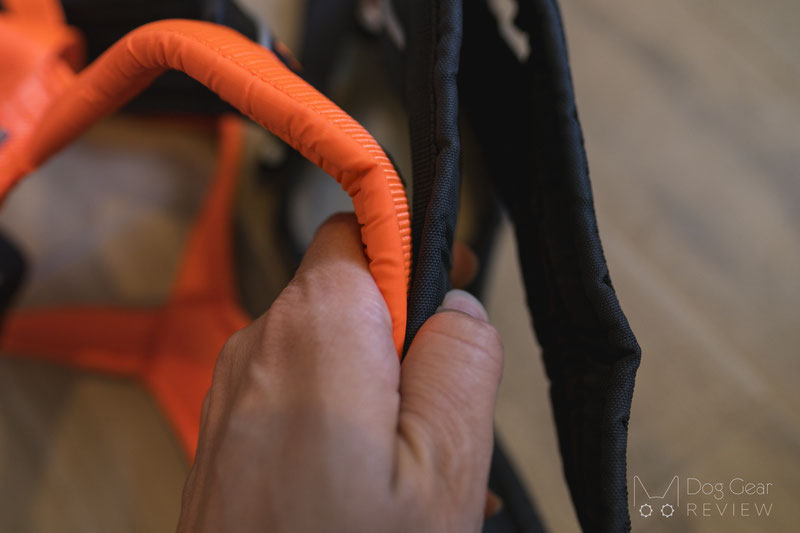 The thicker padding can make the 5.0 slightly tighter around the neck. I thought Mia would need to size up, but after trying the size 6 of the Freemotion 5.0, we exchanged it for a size 5 (which was her size in the original design). It is definitely a tighter fit when putting it on the dog, but it fits very nicely when she pulls into it, and the size 5's length was also a better fit for Mia.
In practice, the thicker padding only added a minimal difference in sizing when Mia pulled into them. Both harnesses have the same sizing guide, so sizing up is only necessary for dogs who were really pushing the upper limit of the older design's size range.
We will continue using the 5.0 harness, but it seems a very comfortable fit for Mia so far. It fits her very well and stays in place even when turning or not pulling into it as much.