Neakasa's mission is "To simplify and elevate people's lives by providing top-of-the-line smart cleaning solutions." As a customer-centric brand, Neakasa is dedicated to creating innovative, cutting-edge products that exceed customer expectations.
The Neakasa P2 Pro Dog Grooming Kit & Vacuum
The Neakasa P2 Pro Dog Grooming Kit & Vacuum is an innovative pet grooming system designed to streamline the grooming process for dogs while minimizing the hair mess that usually comes with grooming.
This all-in-one kit includes a range of grooming tools, such as clippers, brushes, and trimmers that can be easily attached to the built-in vacuum that efficiently collects loose pet hair during the grooming session. The Neakasa P2 Pro aims to provide pet owners with a convenient and efficient solution to keep their dogs well-groomed and their living spaces clean.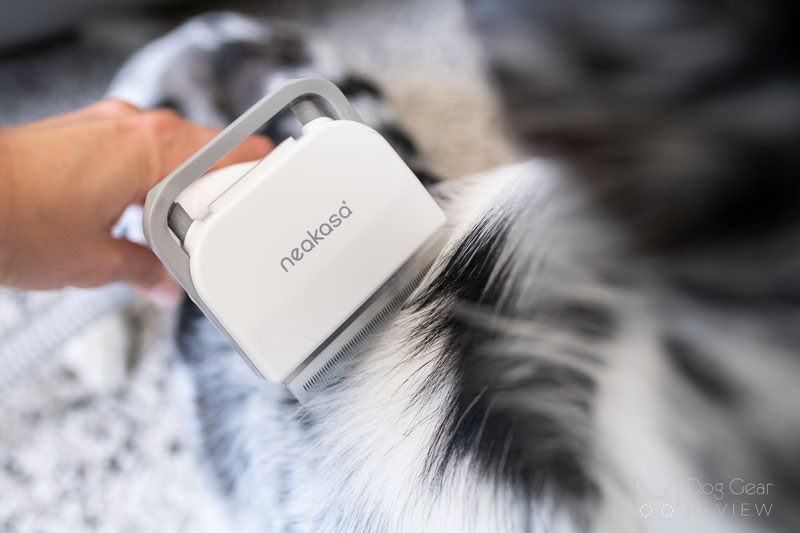 The Neakasa P2 Pro Dog Grooming Kit & Vacuum's Features
Effortless Grooming: an all-in-one kit with accessories for easy and efficient pet grooming.
Powerful Vacuum System: The built-in vacuum effectively captures loose hair, keeping your living space hair-free while brushing/trimming.
Pet-Friendly Design: designed with three noise (vacuum) levels to ensure a calm grooming experience for anxious pups while being able to turn it up for cleaning.
Easy to Use and Clean: super easy to clean with detachable components and 2 L container.
Includes a grooming brush (slick brush), an electric clipper with five clipping combs (3mm-24mm), a de-shedding tool (similar to a Furminator), and a nozzle & cleaning brush for surface cleaning.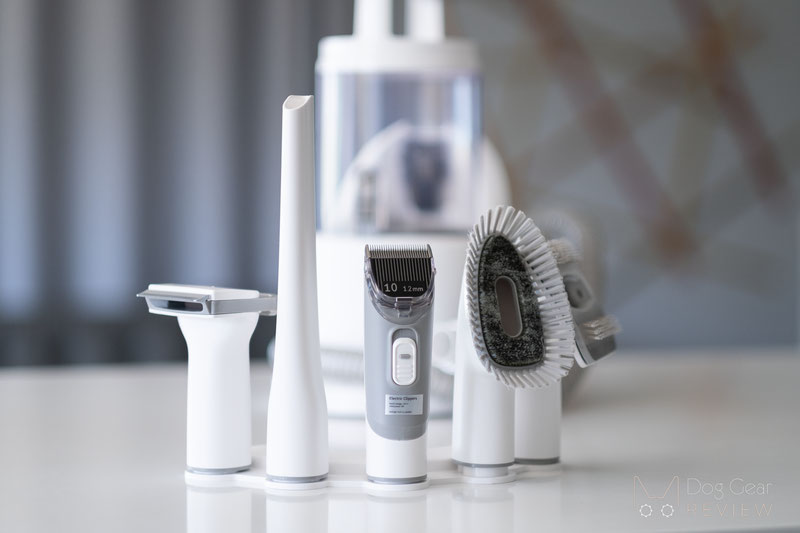 Is the Neakasa P2 Pro Dog Grooming Kit & Vacuum worth it?
Zulu doesn't need clipping, but she sheds twice a year terribly, so the brush attachments worked well for stopping her fur from covering the house while de-shedding and brushing. There are also two tools, the nozzle & cleaning brush, that are great for collecting loose hair from the corners or hard-to-reach areas after a grooming session.
Zulu is a sensitive dog, and she doesn't like the sound of the vacuum cleaner but had an easy time getting used to the sound of this grooming kit with the help of some treats. You want to start slowly so the dog can get used to this weird new tool.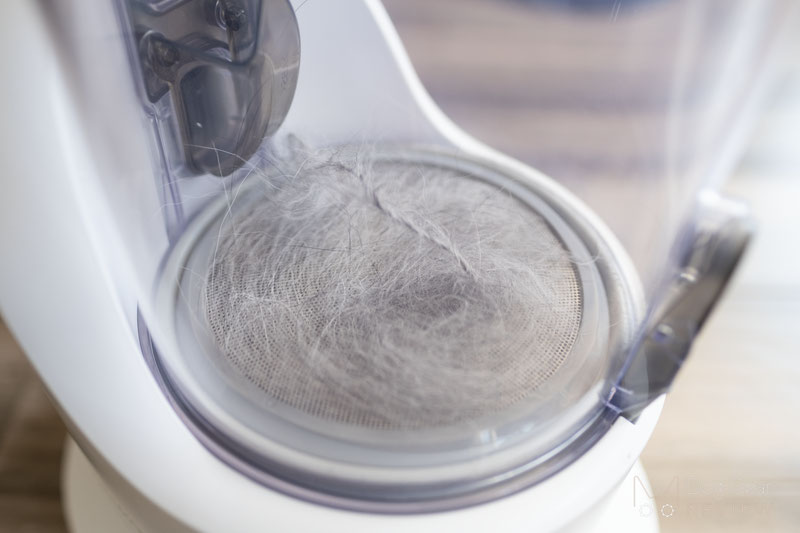 The quietest mode (52 dB & 10500 Pa suction) is strong enough to prevent most loose hair from flying around while brushing. When the brushes collect enough hair, you just press the release on the back of the attachment to release the hair (like with most regular brushes), and the suction at the middle of the brush sucks the hair right into the container. The container is also easy to clean, and just dump all the hair into the trash.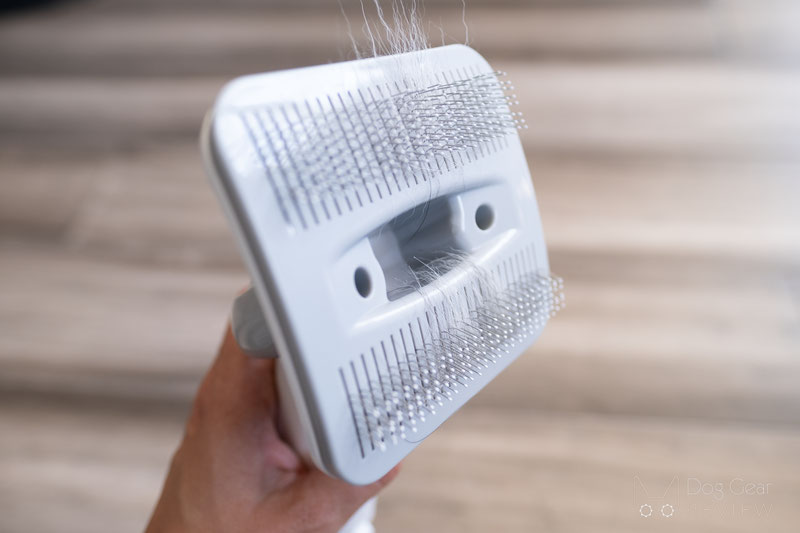 After using this grooming kit during Zulu's spring shedding season (which didn't stop until mid-summer), I feel it is probably better suited for bigger, long-haired dogs since Zulu's soft, thin "bunny-like" hair didn't really get stuck in the slick brush. The de-shedding tool worked well, but you want to be careful using that too much since it can break and damage the topcoat. Using the vacuum in combination with the clipper must be a game changer to collect all the cut loose hair and prevent it from covering the whole house.
The brush attachments are fairly big, so they might not be ideal for small dogs.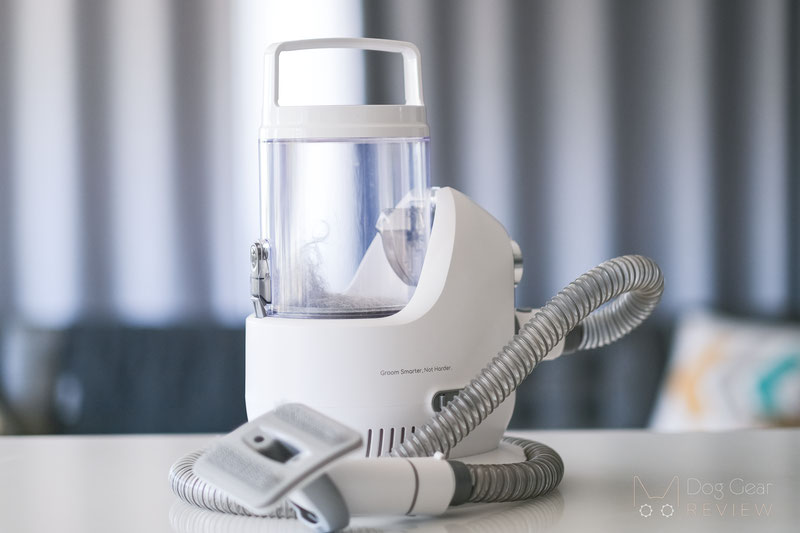 The tools and the unit itself feel well-made and durable. It is a neat design with a little holder for all the attachments to keep everything organized and easy to store. The hose 59" long detachable hose and the 8.2 ft. power cord make it easy to move around with it and easily reach around a bigger dog if needed.
Neakasa P2 Pro Dog Grooming Kit & Vacuum Review Summary
Altogether this is a great and innovative tool that can save you cleaning time - particularly if you have a dog requiring regular clipping or have a long-haired dog who sheds a lot. The brushes that come with this kit are generic tools, so they might not be ideal for your dog's hair type and are not the highest quality brushes when it comes to grooming tools - although their price point is not there either. The selling point of this kit is the vacuum addition to the generic brushes and clippers, but it will not provide the same quality as the tools a good groomer would have.
Where to buy and code
You can buy their product through their website and use the code "DogGear10" for 10%, or through Amazon.
Disclaimer: this review contains affiliate links, which support Dog Gear Review if you purchase the product after clicking on it without costing you anything extra. However, using affiliate links will never compromise us writing unbiased, honest reviews!