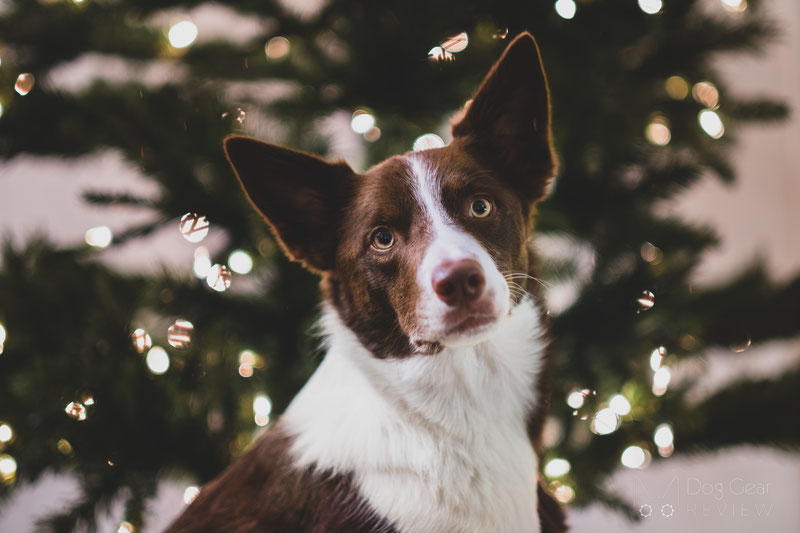 The Best Christmas Presents for Dogs in 2021
The holiday season is just around the corner, so we wanted to give you some cool dog gift ideas! We collected a list of practical, unique, innovative products, which could be a great surprise. No affiliate links here, just our unbiased recommendations with products that we actually tried and liked!
What can be better than a gift that's pretty but also helps get our pups back in case they get lost?
A tag is something that I have on Mia every day even though she never wants to get away from me and is very reliable off-leash. Still, one never knows when something happens, and having a tag on her can make a huge difference.
* Northwoof Silicone Dog Tag
These silicone tags come in many different colors, and they are all durable, fade-proof, silent, and waterproof, perfect for all adventures! The front side displays the dog's name, while you can customize four lines of text on the back. This is plenty to record the essential information or even add a funny quote. You can even pick from three different ring colors.
You can buy the tags on their website.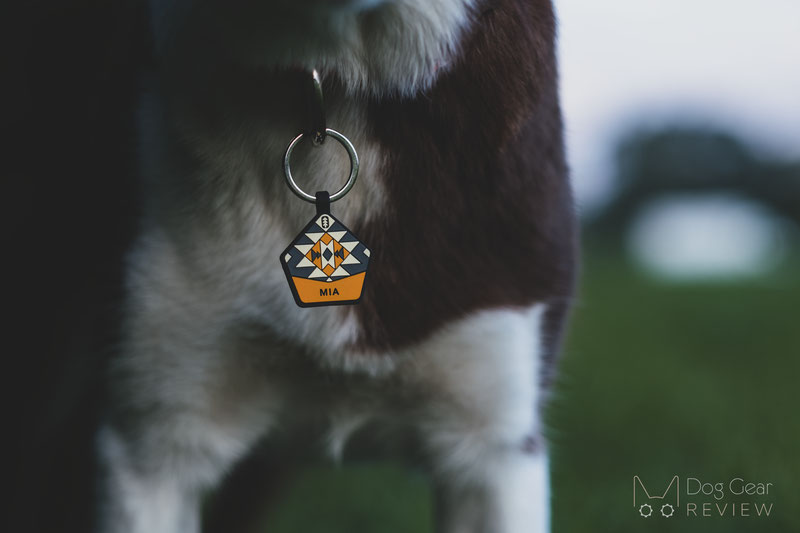 * Tundrada
Stunning details on this handmade tag that came all the way from Finland!
These tags are made of the antler's base, also called "burr" - this is the part that ensures you that the antlers were naturally shed because it becomes detached from the bone when reindeer shed their antlers.
The front of the tag has a unique and handmade design with or without your dog's name, while the phone number is engraved on the back.
You can buy the tags on their website.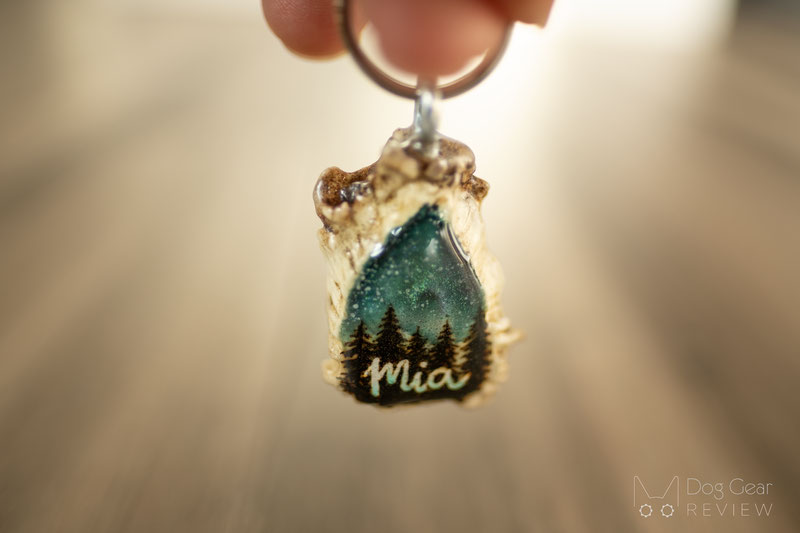 Emergency Rescue Harness
I hike alone with Mia, so being able to carry her out in an emergency is crucial to me. Most dog owners don't consider the need for an emergency plan until it's too late, which is why I feel passionate about our upcoming article introducing and comparing four different carry-out harnesses/slings.
If you are looking for gift ideas for someone who might need to carry their dogs out, consider getting one of these! Hopefully, they will never need it, but if they do one day, they will forever be grateful for this gift.
We also have a thorough comparison and working on in-depth review of all these over the next weeks. For now, here is a list of the different brands and products we are testing:
Mountain Dogware: Pack-a-Paw Rescue Harness - lightweight, super packable rescue sling that comes in two sizes.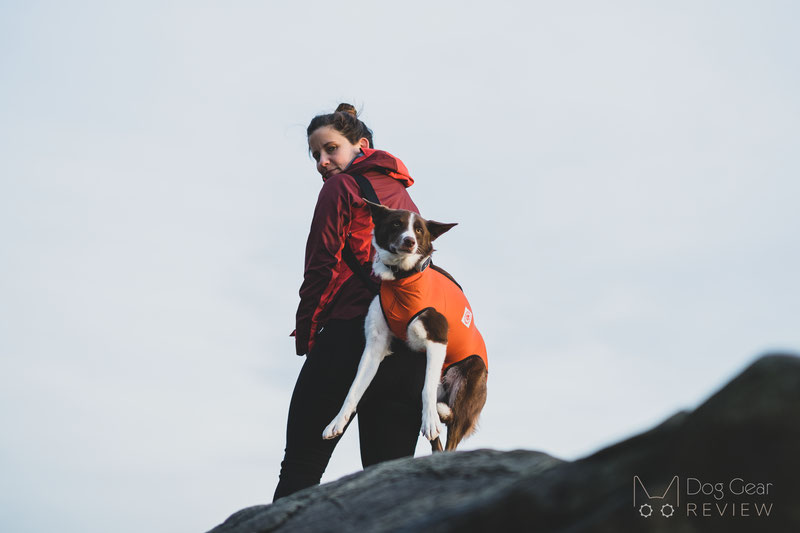 Fido Pro: Airlift Emergency Dog Rescue Sling - lightweight, packable rescue sling that comes in three sizes and has a solution for extra large dogs as well.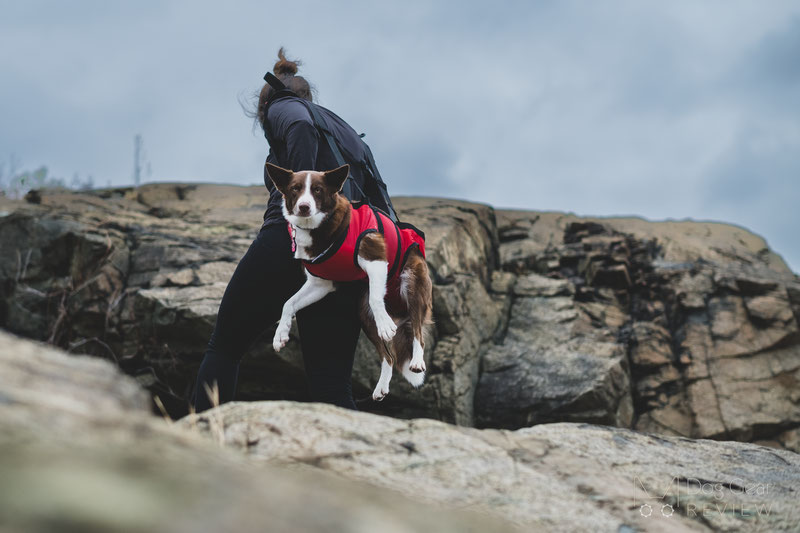 Fido Pro: The Panza Harness with Deployable Emergency Dog Rescue Sling - this is a harness that a dog can wear during your adventures, and it can also be converted into a rescue sling if needed.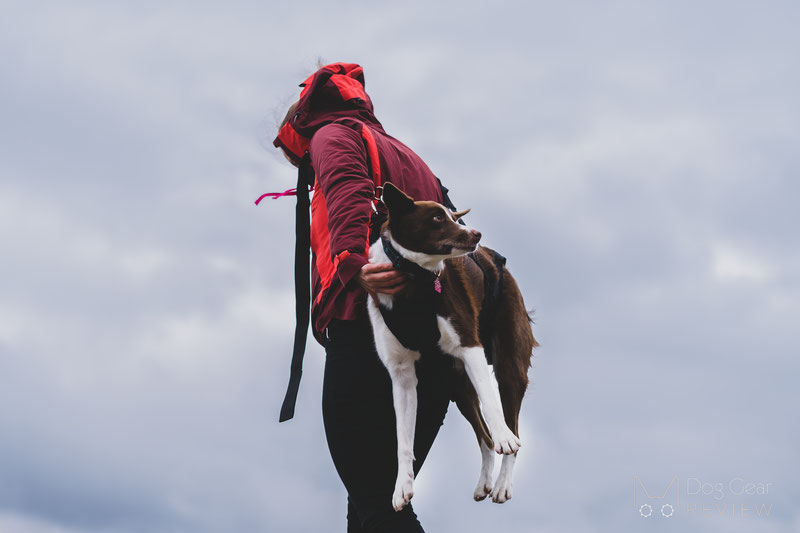 Ruff Rescue Gear: The Back Country - Adjustable rescue sling to better fit the different dogs.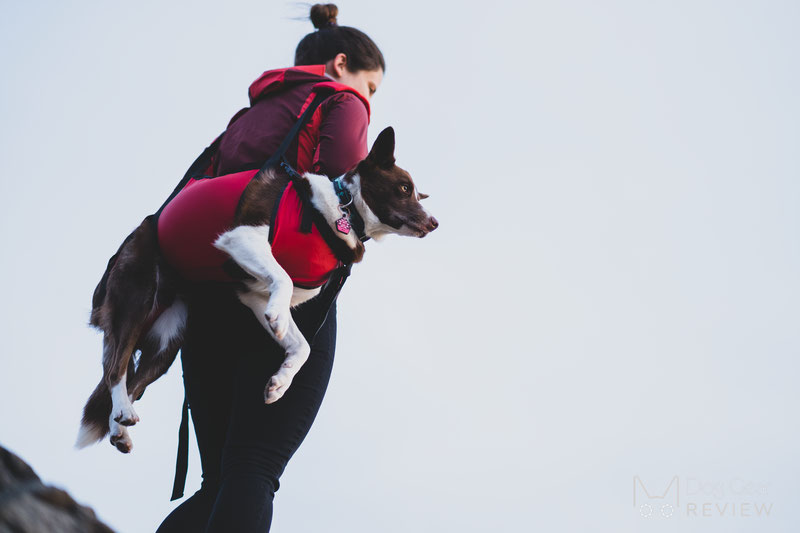 Jiggle-Giggle Puffin & Parrot Toy
Pet Craft Supply's Jiggle-Giggle Puffin & Parrot toy is a big hit in our house! The birds have a giggle stick inside, making a funny but relatively quiet sound when Mia shakes them. It's easier on our ears than the squeaky toys, and Mia loves them!
For toys, my criteria is that it needs to survive at least a week to make it to our Christmas List. Dogs destroy most toys sooner or later, so I try to have realistic expectations. Mia is not a hard chewer, but we still used this toy as an interactive toy and played with it together. It's a soft plush toy, so even she would destroy it if we left it out as a chew toy. It's not for hard chewers or for dogs who destroy their toys in minutes, but Mia has been using these birds for weeks now during supervised playtimes, and - although they have a few scratches - they are still in one piece and giggle happily!
You can buy the birds on Amazon.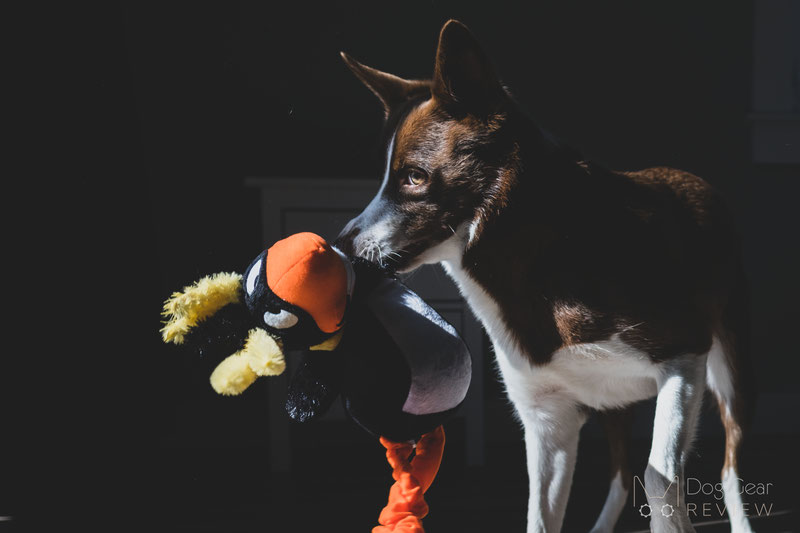 Wild Eats Treats
The All-Natural Lamb Lung bites from Wild Eats are another success story. It is made from grass-fed, free-range New Zealand lamb. No additives and no hormones! This can be an excellent surprise for dogs who are allergic or need a high-value but low-calorie reward.
Mia loves this treat so much that I felt they need to have a spot on our gift list :)
You can buy all their chews and treats on their website.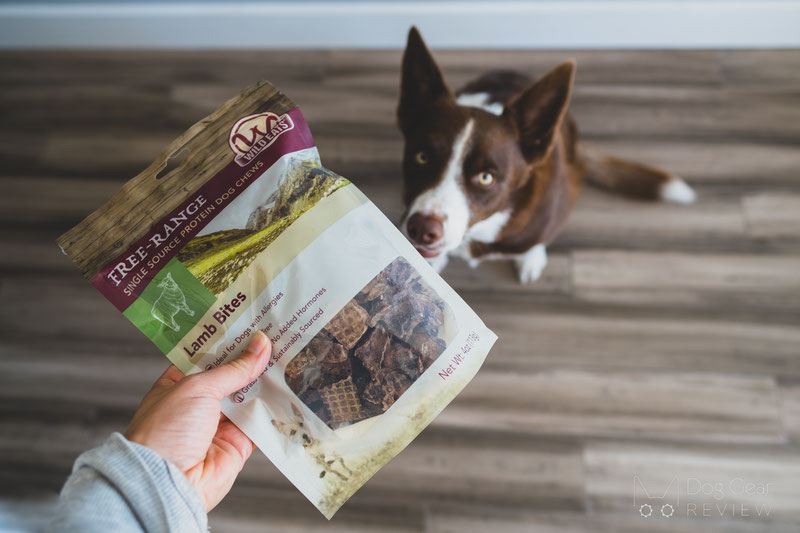 PetFusion Lavender-Infused Dog Bed
Are you looking for a unique bed? This Petfusion bed can be a perfect choice - especially for anxious dogs!
The cushion of the middle layer can be flipped; the soft side cover is lightly infused with the Lavender scent (to relax the dog), while the other side is made of the same durable material as the sides. It also has a Thermoregulated (cooling) water-resistant inner liner! You can choose to have that side of the inner liner on top or place it on the cover face down if you prefer not to use it. This gives you four possible configurations to combine the attributes of the thermoregulation and the Lavender scent.
The outer layer is machine-washable and made of super durable material. We also used this bed in Mia's car crate since it's easy to clean and sturdy enough to handle her jumping in and out of the vehicle.
You can check out its detailed review here and buy it on Petfusions Amazon site.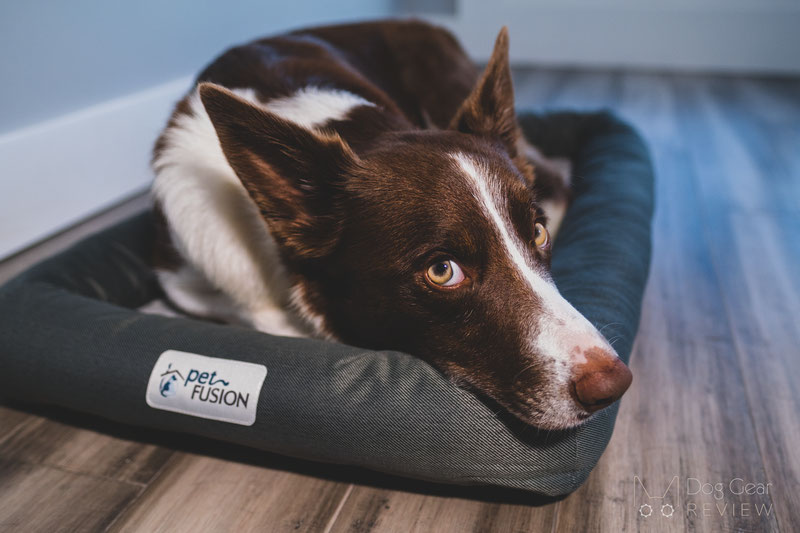 Pet Craft Supply Lounger Bed
Looking for a luxury bed for joint comfort? Look up this Orthopedic Memory Foam Bed with tall sides! Mia spends most of her naps in this bed - especially on colder days when she can perfectly snuggle into it. It feels very well-made, durable, and soft while still providing support.
The outer layer is easily removable and machine-washable, while a water-resistant inner liner protects the foam mattress.
You can buy the bed on their website.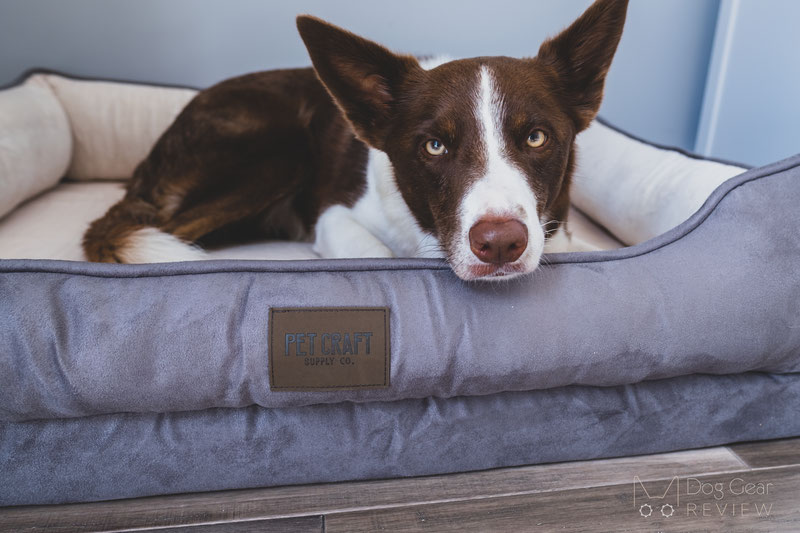 Panini Pup Bandanas
Looking for something fancy? Maybe a bandana (or two)? :)
We received two bandanas from Panini Pup, and both are reversible with different patterns on the back! One is a standalone bandana with snap closure, so it just goes around the dog's neck, while the other one needs to be attached to a collar.
You can find their bandanas on their Instagram and buy them on Etsy. She offers many different colors and patterns to choose from!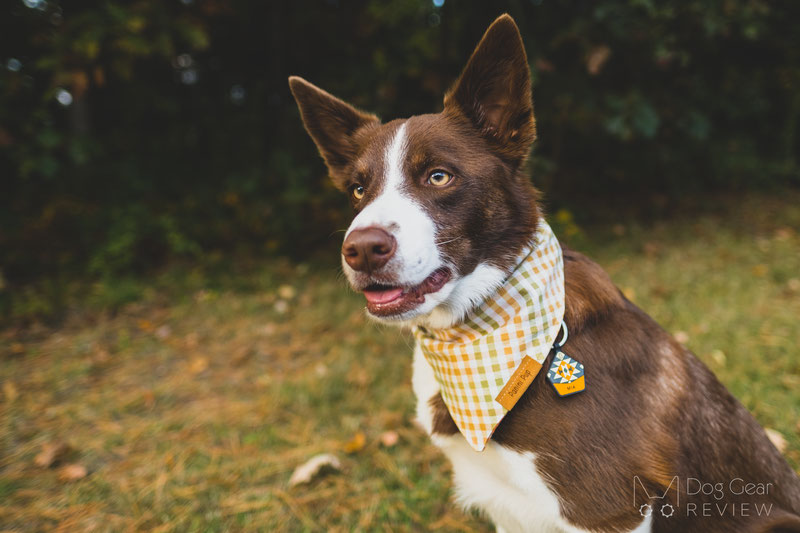 Partnered Paw Custom Biothane Collars
A fancy, sparkly collar is not something I ever imagined on Mia until Partnered Paw made two custom collars just for her, and they matched her so perfectly!
This Biothane collar with a mandala design generated great attention even from random people on our walks. It is unique, fancy, and stunning! They are all made-to-order, so reach out to Tasha if you have any color or design in mind! She even makes collars with patterns that glow in the dark! ;)
You can find her collars and reach out through her Instagram page.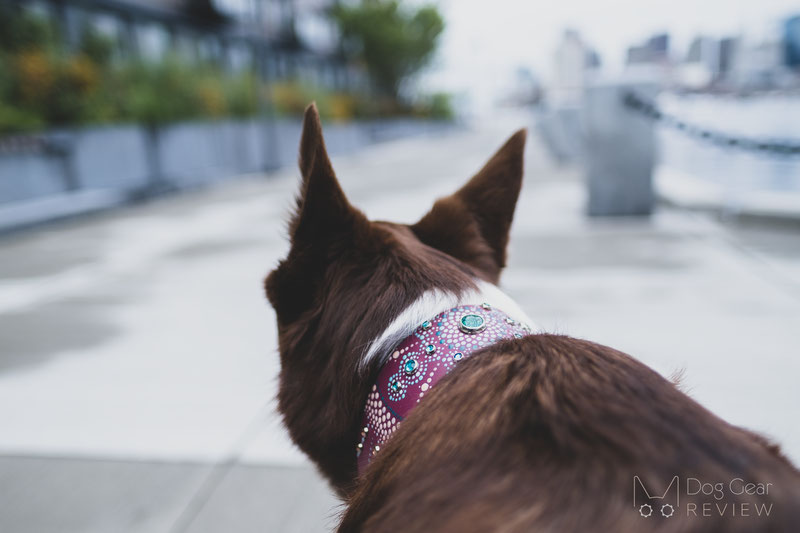 Puller
We finally had a chance to try the Puller to see if they deserve a spot on our Holiday Gift Guide, and we are impressed!
This is a product that I had in my cart so many times but was unsure about the investment. It looks fun, but I wasn't sure how much difference it would make compared to using a frisbee or a ball.
We only got to use it for a week, but I already enjoy the variety of exercises you can do with them and that it promotes interactive playtime. Since it can be used for tugging, catching, rolling, jumping, it enables different engaging tasks. Switching between them and quickly switching between the two rings makes it easy to have an intense session working both the dogs' mind and body - even if I only have 5-minutes on our morning walk.
You can buy Pullers through Chewy and many other retailers in different countries.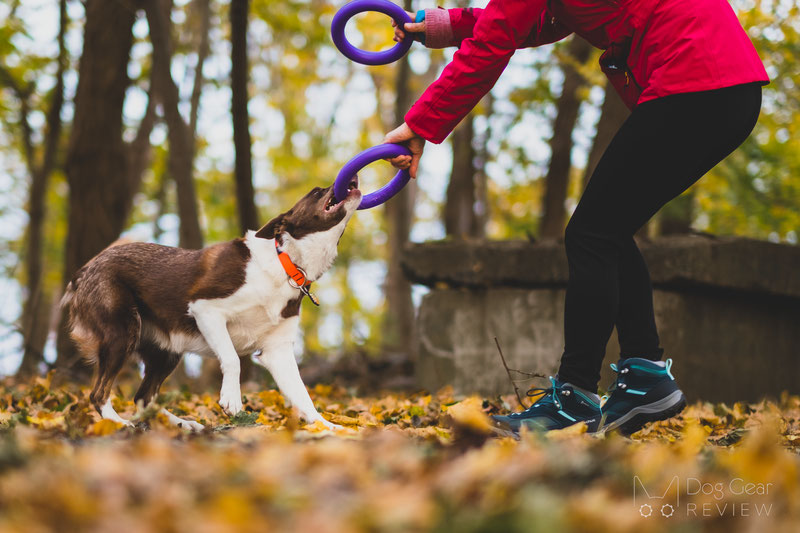 Loblolly Pinecone Puzzle Toy
The Loblolly Pinecone Puzzle Toy is made of a soft TPE material, so it's bouncy and can be used as a toy. It also doubles as a food puzzle since you can hide treats behind the scales and stuff the core with more food!
The material is durable enough to resist moderate chewers but not something that a hard chewer couldn't destroy. Mia gets bored with most puzzle toys in 5 minutes, but she spends a much longer time getting the food out from this pinecone. Being able to stuff different treats in the various sections makes this toy great for indoor enrichment.
You can buy this puzzle toy on their website.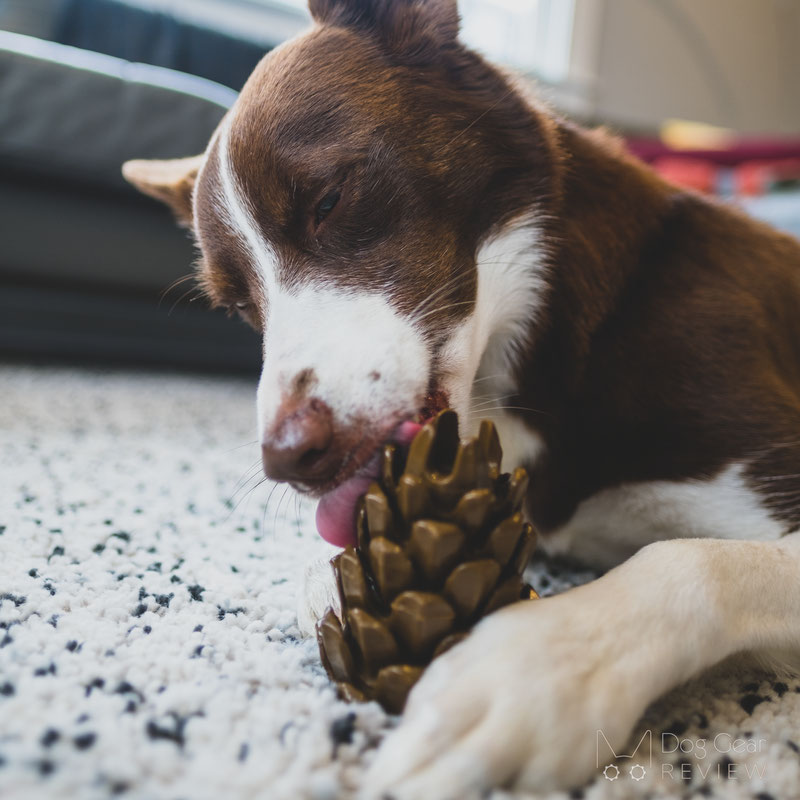 Blue-9 Pet Products Inspire Training Treat Pouch
The Inspire Training Pouch is a slim and lightweight treat pouch with a snap-back access system: you can easily slide in your hand to grab the treats, but it snaps closed automatically. This prevents the treats from falling out when you sit down or a dog's nose from accessing the treats uninvited.
It also has a very sleek, minimalistic design, not bulky like many other treat bags!
You can buy the treat pouch on their website.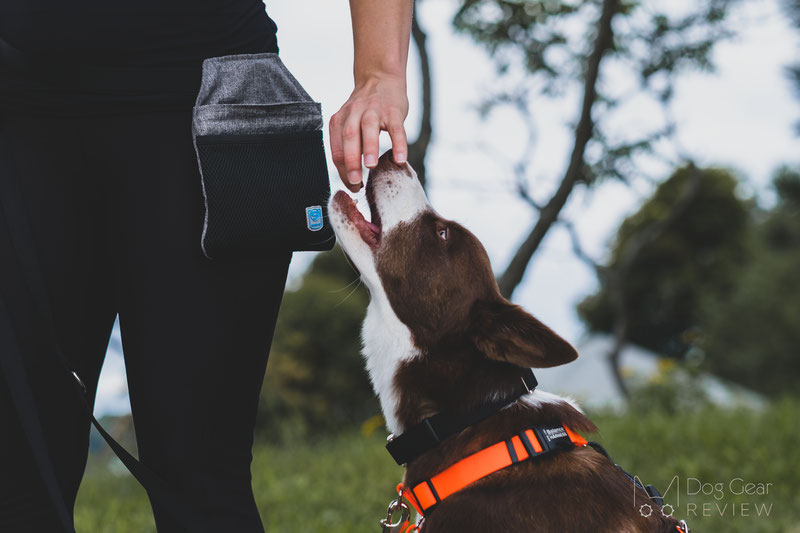 Poop Bag Opener
A poop bag opener? Okay, hear me out!
Imagine that you are in a rush but struggling to open the waste bag and wondering why these are so damn hard to open - especially with gloves on. I will be honest, before the pandemic, I used to lick my fingers to solve this problem, but the last two years opened my eyes, and I realized how bad this idea is - for multiple reasons.
This simple friction-infused silicone invention from Dog n Love makes opening bags super easy. You can just hang it on the leash handle, treat pouch, or the poop bag holder itself always to have it on hand when needed! It also comes in handy in the grocery store when you try to open those bags for fruits/vegetables ;)
You can buy the poop bag opener on their website.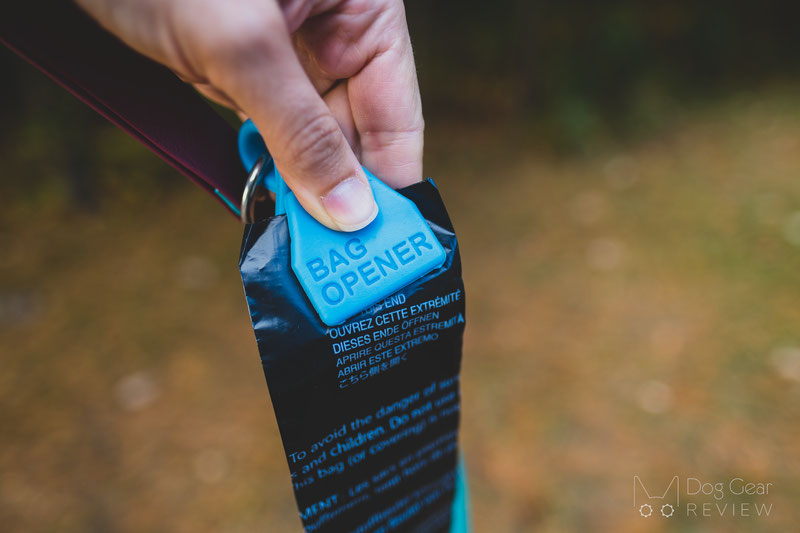 Proviz Reflect360 Visibility Coat
Constantly walking in the dark will be part of our lives over the following months, but that doesn't mean that the dog needs to be in the dark too. Proviz has two different coats for dogs: one reflective and another bright visibility vest. These come in two versions: with or without fleece-lining, depending on whether the dog also needs a little extra warmth.
Lately, Mia is wearing the Reflect 360 Coat for our evening search training sessions, and I can't praise the visibility enough! The material lights up when the dimmest light hits it and makes the dog incredibly visible even from a distance - even in complete darkness in the woods!
You can buy the vests on their website.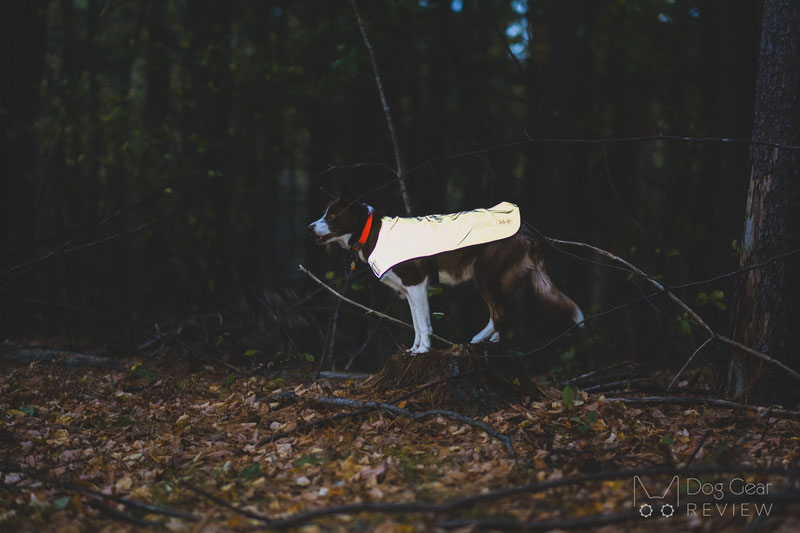 Pomppa Coat
We are excited to test the Pomppa coats this season! They come in many stunning colors and patterns with different thicknesses for different weather. The outer material is very durable, and it provides excellent coverage around the hips and shoulders. If you know a dog who could use a little extra protection and color this winter, check out what Pomppa offers ;)
You can find Pomppa's coats on their website and through different resellers in different countries.