The holiday season is just around the corner! We wanted to give you some ideas for your dog or if you are looking for cool ideas for someone who has a dog ;)
We collected a list of useful, unique, innovative products, which could be a great surprise! No affiliate links here, just our unbiased recommendations ;)
Disclaimer
The Amazon links in this aricle contain affiliate links, which supports Dog Gear Review if you purchase the product after clicking on it without costing you anything extra. Using affiliate links will never compromise us writing unbiased, honest reviews!
Smart Collars
There is no better gift than one that gives peace of mind. Having a smart collar or a tracker on the dog can help find a lost dog or keep track of their activities, burnt calories, or other health stats.
* Fi Collar
Fi collar is a location tracker with unbeatable battery life! If you want a collar that tracks your dog 24/7 and you don't have to charge it for weeks/months, this is an excellent option! You can check out our review to learn about all its features and how it worked for us!
You can buy the Fi collar on their website. The Fi Makers offer custom collars, and they are also listed on the website, along with the subscription options and everything else you might want to know about the collar!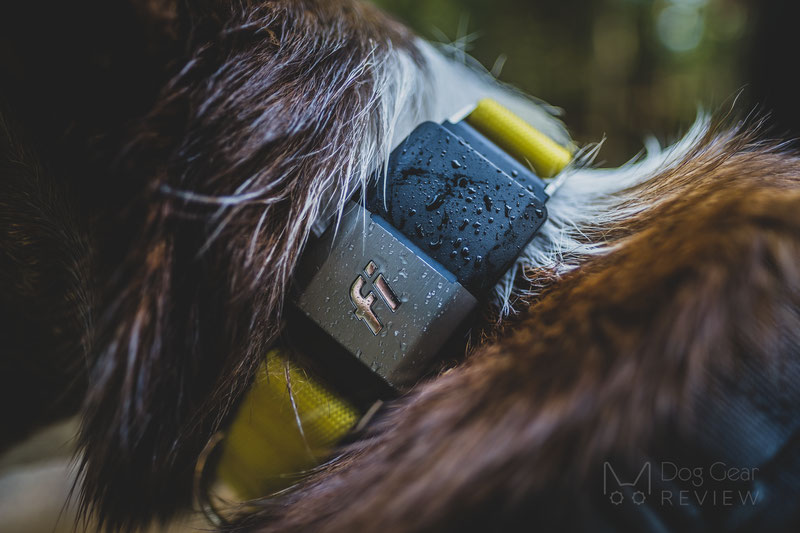 * Whistle Go Explore
The Whistle Go Explore is also a great option for location tracking, but it's not only a GPS tracker! It also tracks different health-related stats like sleep quality or the time spent with scratching, drinking, or licking! We discussed all these fantastic features in detail in its review if you want to take a look! ;)
You can buy the Whistle tracker and look up their subscription plans and their designer Twist & Go collar & leash sets on their website.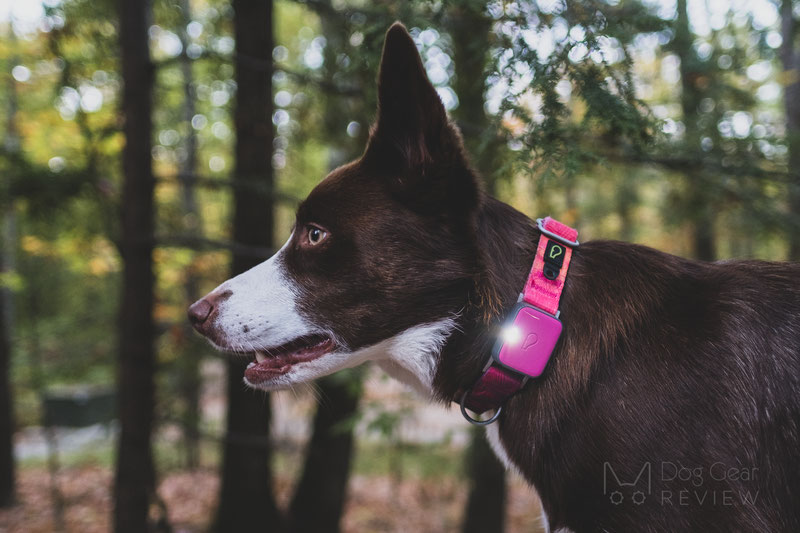 * Findster
If your main goal is to have a tracker on your dog for off-the-grid adventures, Findster is for you because it doesn't need cellular coverage! This also means that no subscription is required to use it! We mostly use it to track our hikes in the mountains, but it can also work as an all-day activity tracker.
You can buy the Findster tracker and look up information on how it works on their website.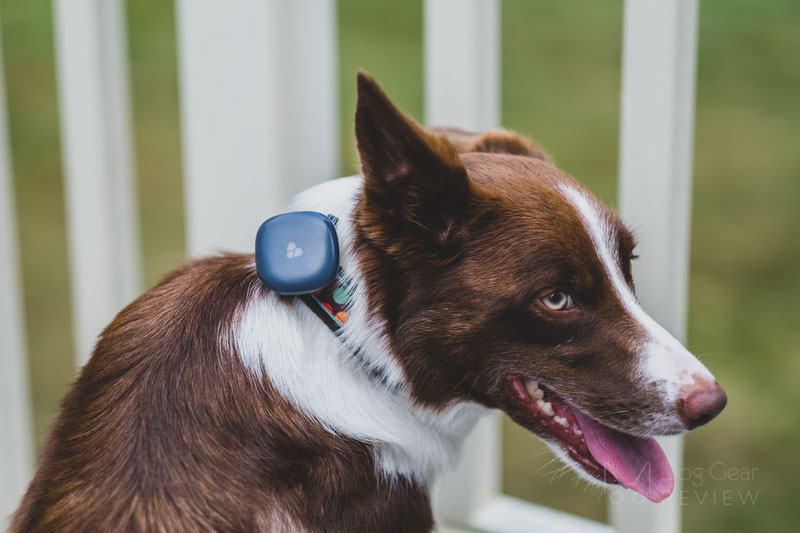 * Tractive
We just started using the Tractive GPS tracker, so don't have a review on it yet, but the accurate Live location tracking mode seems convincing! It does require a subscription plan, but it works in countries other than the US and Canada - not like the Fi and Whistle tracker. Check out their website for details and see if it would work in your country!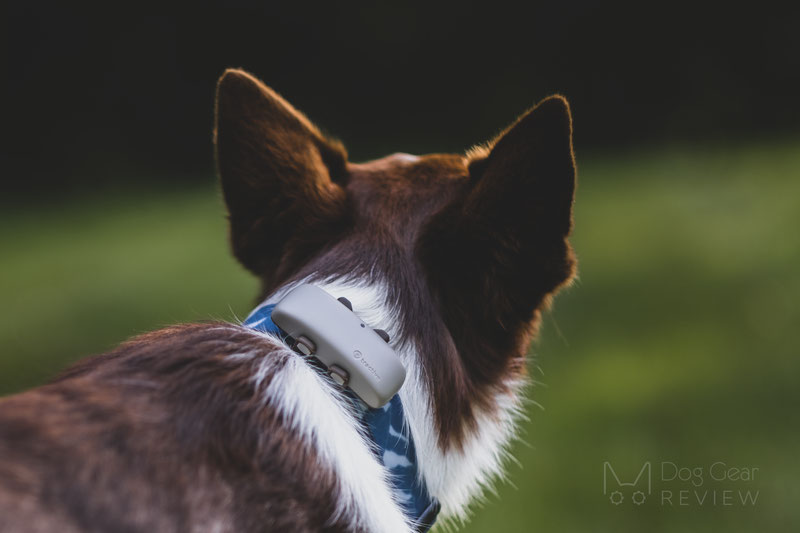 Rexspecs
These goggles are for all those active adventure dogs whose eyes need protection from dirt, debris, and branches when running through a forest or running by your bike. It also filters out the UV light, which can be harmful to dogs who, e.g., spend a lot of time around water or hiking above the treeline.
Check out Rex Specs' website for a sizing guide and see all the fantastic colors!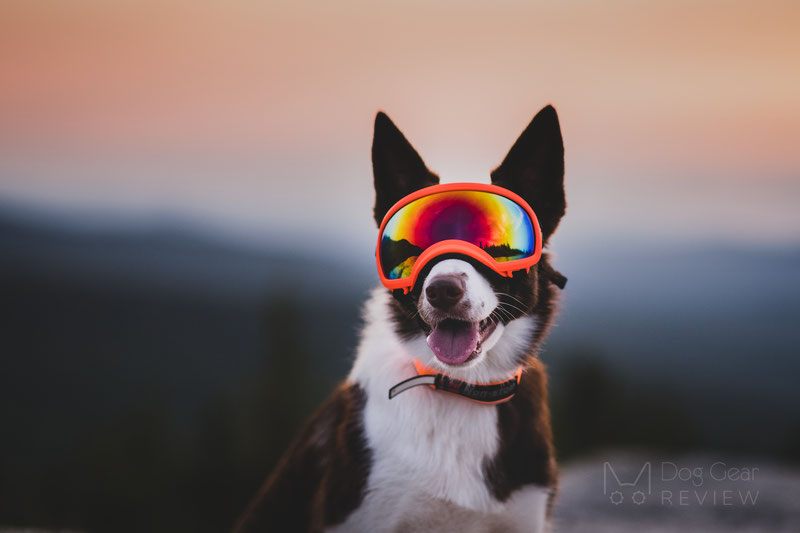 A new bed!
For the longest time, we just used towels, blankets, or old pillows as a bed for Mia because sometimes she chewed on her bedding when she got bored. Now finally, she can have a good bed without us needing to worry about its lifespan. The thing is that Mia loves soft beds; she is so happy to curl up in them at the end of a long day. If you feel your dog would like a bed upgrade as well, check out our two recommendations below!
* A super comfy memory foam bed
We started testing this bed from Petfusion a while ago, and Mia approves it! ;) It has thick memory foam inside a waterproof cover, and all covers are removable and machine washable!⁠ The "built-in pillow" on three sides is great; Mia loves to sleep with her head resting on them. The soft memory foam holds its form well so far, and the bed doesn't look used at all, although Mia sleeps on it every day!
You can buy this bed on Petfusion's Amazon site and can also add their Premium blanket for extra coziness. ;)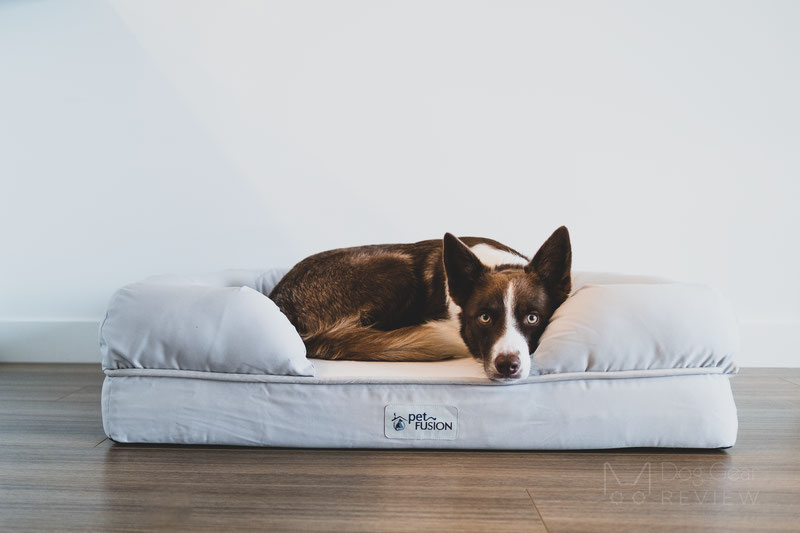 * A sturdy bed that you can even use outdoors
When looking at our picture of this bed, you might ask why we are taking photos of a bed outdoors..? It's because this is the Super Snoozer Indoor / Outdoor All Season Bed from Pet Craft Supply Co.! ;)
The outer material is durable, and the dirt (and dog hair) is easy to brush off from it. It is machine washable and water-resistant (although not completely waterproof!), so you don't have to worry much about it. It's perfect if you want to put out a bed on your covered porch or take it with you for camping! We started using it in Mia's travel crate in the car so she can snuggle into it when it gets colder, and it works nicely so far!
You can buy this bed on Pet Craft Supply's Amazon site!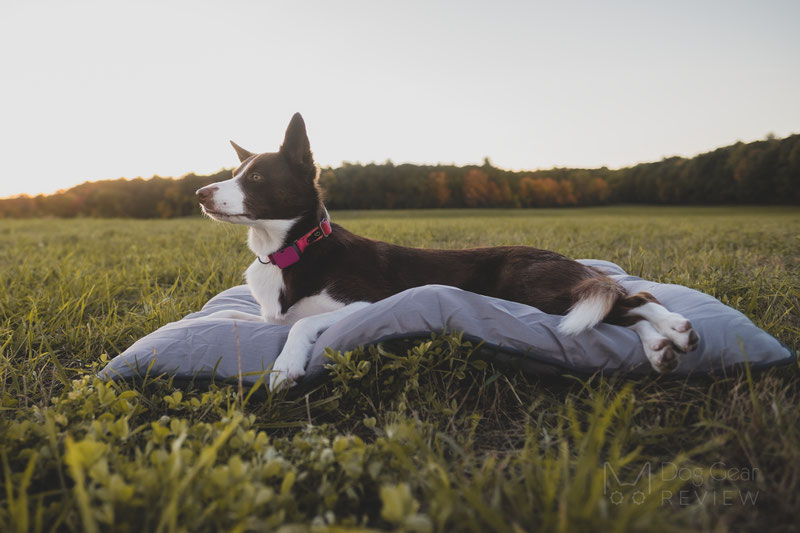 A LED harness, collar, leash, or a vest!
Winter is a magical season, but it also means that we walk the dogs in the dark more and more. Getting a rechargeable LED collar, a leash, or a vest is a great way to keep dogs safe! Illumiseen offers LED collars, necklaces, leashes in multiple colors, and they also have different light modes (fast & slow flashing or always on). They also came up with this cool visibility vest that has reflective stripes and even built-in LED lights!
We just received their set, so don't have a review yet, but you check out their webiste for details on all these products and look back at our website later to see how they worked for us! All of their products have a super bright light, which is visible from far away!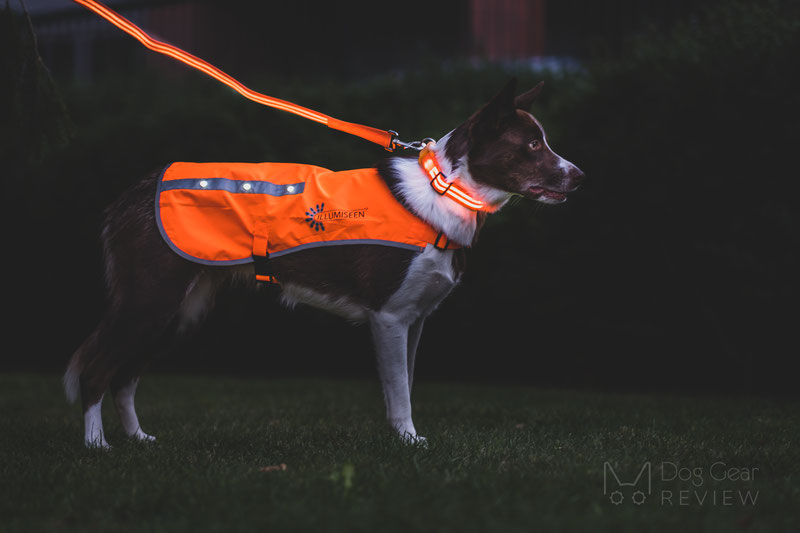 A Custom Coat
Winter means coat season in most parts of the world, so why not get a custom coat that would fit your dog like a glove? You can check out our review on the Voyager's raincoat, and we are currently testing their Tummy Warmer and Winter Coat that we love just as much as their raincoat!
You can check out the different colors and designs on Voyager's K9 Apparel website and reach out to them for a custom coat made just for your dog!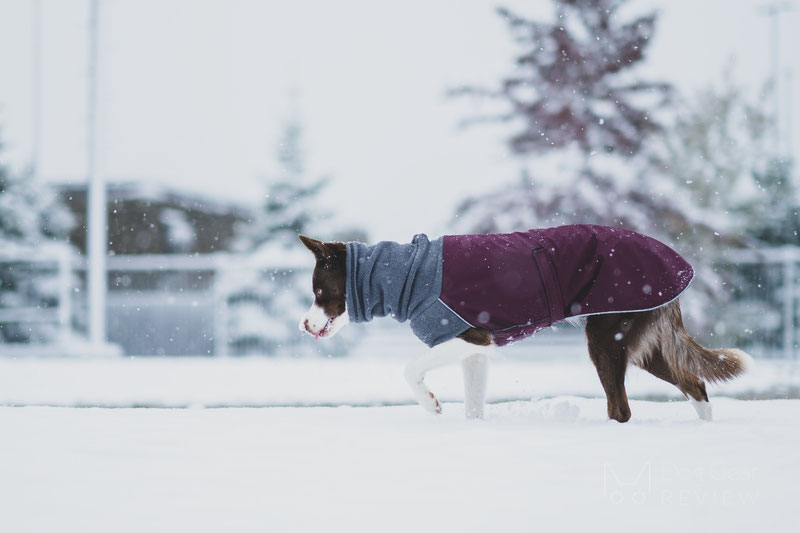 The Most Exciting Toy
We can recommend a toy that would make your dog go crazy even if they already have an excessive number of toys. This interactive plush dog toy from Hyper Pet WIGGLES, VIBRATES, AND BARKS! After the first surprise, Mia has so much fun chasing it and throwing it across the room. :D It passed our test - meaning Mia didn't destroy it so far! We recommend supervising your dog when they play with it! If your dog likes to throw their toy across the room (like Mia), keep in mind that this toy is quite heavy and can be a risk to your TV or sound system. Be sure to first try it in a room where it cannot fly into something expensive if your dog gets overly excited… :D
You can buy this interactive toy from Hyper Pet's Amazon site!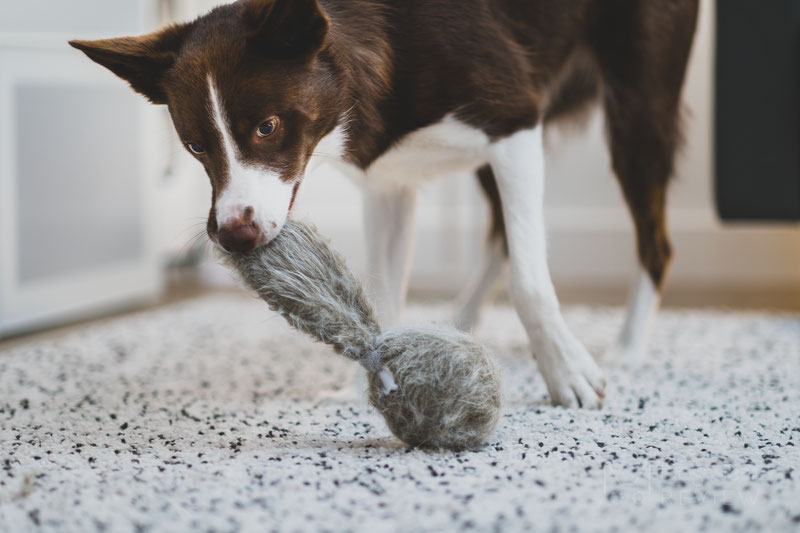 The Best Leash for Hiking
We are rarely excited about leashes since they have limited variations, but we love the Touring Bungee Adjustable leash from Non-stop Dogwear that we used on all of our hikes over the summer. It has every feature that you didn't know you need until now! ;)
It has a static handle close to the carabiner, making it super easy to get your dog on a short leash when passing someone. The middle section is a bungee, which eliminates all the tugging, while the end of the leash is static again. The handle has an adjustable aluminum buckle that you can open to fit the leash around your waist or a tree when you stop to take a break. Every piece of this leash is very well-made, high quality, and last but not least, pretty! Not surprising that this is already on the Christmas list of many of our followers ;)
You can check out our review on the leash to learn about all its features and can go to Non-stop Dogwear's website for details on shipping - they do ship to most countries!
The Best Leash for Training
I haven't realized how big of a difference a leash can make during training or structured walks until testing and reviewing the Julius-K9 Color & Gray® Leash. This leash has rubber threads woven into the material to ensure that the leash will not slip out of your hands. It makes it much easier to hold back even a big dog; it doesn't get slippery in the rain and doesn't soak in the mud either. This is our favorite leash to use for obedience training or short leash walks because it provides much better control than the other ones we used so far!
You can buy this leash on their US website, and can probably find retailers, stores in your country as well.
The Best Leash for a Quick Walk Around the Block
Do you keep forgetting to grab a poop bag when you head out for a quick walk? Nobo Pets came out with a sturdy rope leash that has a built-in poop bag dispenser! This is a perfect solution to always have a poop bag with you when you go out for a quick walk and just want to grab a leash and be ready to go. They thought about all the details: if you pull out too many bags, you can use the roller at the bottom of the dispenser to roll them back up. Another cool feature is the quick clasp on the handle loop (top of the poop bag holder), which lets you quickly tether your pup while taking a break, or you can use it to secure the leash to your waist belt as well!
You can buy the Nobo leash on their website, and while you are there, check out their stink-proof collar designs as well!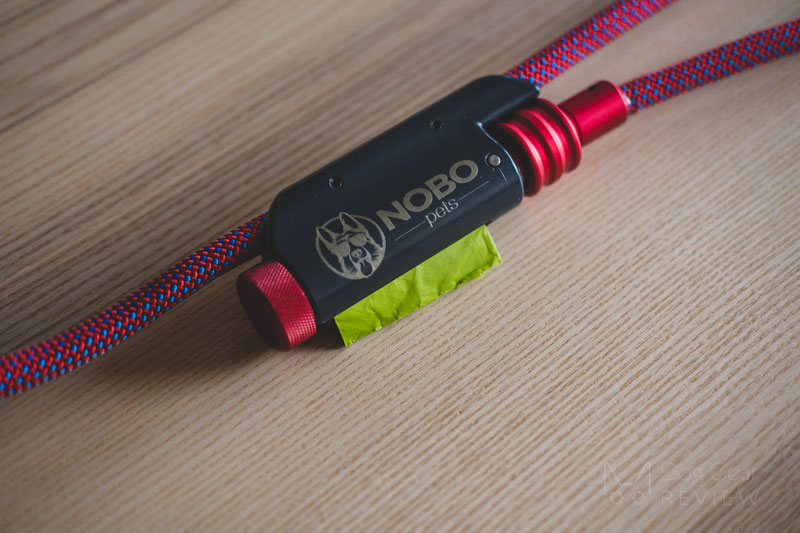 A Lickmat
I was honestly never a big fan of lick mats. In general, I prefer to interact with the dog instead of giving them something self-rewarding. This was until I wasn't feeling well for a few days. I felt terrible that I don't have the energy to do much with Mia. Giving a lick mat to the dog is like giving a treat that will last for 5-10 minutes. It's also a different way to present the food and introduce some variety in the everyday routine. You can get creative with treats but always check the ingredients list to ensure it is safe for dogs! Just as a few examples, we used peanut butter, pumpkin puree, bananas, coconut oil, kefir, or plain greek yogurt for the lick mats, and they were all big success ;)
A lick mat will not tire out the dog by any means but helps them relax due to the repetitive process of licking. It can be a good option when you start crate training, need to occupy an anxious dog when you leave from home, or have a stressful dog during storms.
You can buy the lickmat we use from Hyper Pet's Amazon site!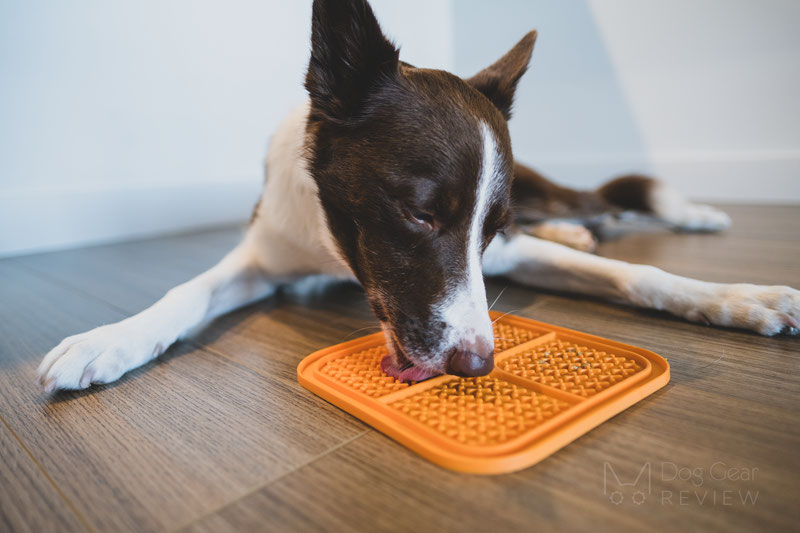 Custom Biothane Muzzle and Leash
Did you always want to have a friendlier looking muzzle for extra safety during vet visits or using it on public transport? Why not get one for Christmas while you also support a small business? :) Trust Your Dog offers Biothene muzzles and leashes in stunning colors, and they are also easy to clean.
Remember that Biothane muzzles are usually not strong enough to prevent a determined biter from doing some damage! If this is a concern for you, Trust Your Dog just came out with a vinyl-Biothane muzzle that is more closed and is safer!
You can check out our review on our Trust Your Dog Muzzle and can order one from their website!