The holiday season is just around the corner, so it was time to create our gift recommendation list for dogs for 2022! We only recommend products that we tried and liked because we all want to find gifts that will be a success.
In times of overconsumption, we want to provide a list of functional and well-made products to ensure they will not just sit in the corner or be thrown out after a few days.
Disclaimer: This article contains Amazon affiliate links, which support Dog Gear Review if you purchase the product after clicking on it without costing you anything extra. Using affiliate links will never compromise us writing unbiased, honest reviews!
A new handmade collar, leash, or harness - or go with a matching set!
What's cool about the Up Country products is that once you choose a pattern, you can mix and match the different collar, leash, and harness options! You can choose different widths for different items based on your preference and your dog's build. All their products are hand sewn, pressed, and finished in the US, and they offer a satisfaction guarantee.
I love that our "Gordon Plaid" pattern is somewhat holiday-themed with its colors and gold accents while it's not overwhelmingly Christmassy, which would make it only wearable for two months of the year.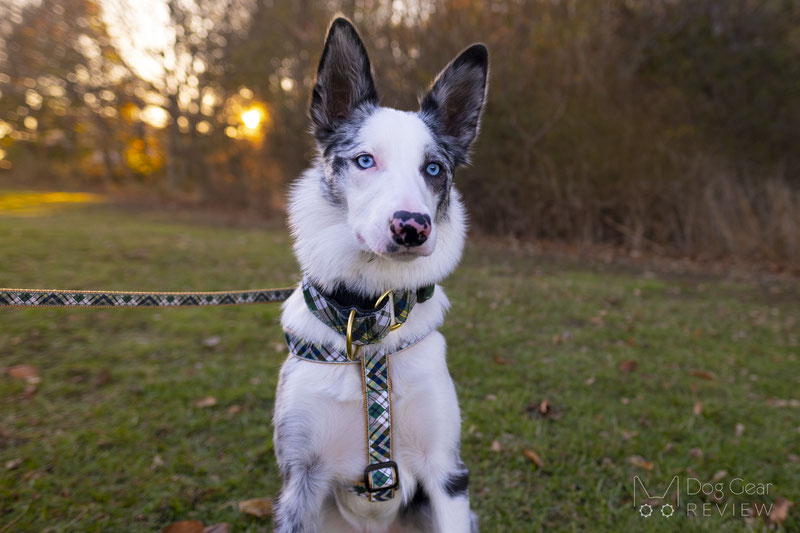 A Fitness Class and a Starter Kit
Gifting time and attention is all your dog would ask for - working on their health and fitness in the meantime is just the cherry on top!
I started the Power Up with Platforms and Pads online class with Zulu to work on foot targeting, body awareness, coordination and to build our relationship through training.
Strengthening the dog's core, hind, and front end reduces the chance of injury, improves strength and flexibility, bolsters coordination, enhances performance, and increases your dog's quality of life. Most importantly, it builds your relationship in a very different way than other training would.
Please remember that if your dog has any health problems or is a puppy, you might do more harm than good by doing the exercises at home. In these cases, or if you are unsure, consult your vet or seek a physical therapist in your area so they can show you which exercises can help your dog and how exactly they should be done.
If you are ready to jump into the world of fitness, you can find all equipment that you could possibly need on CleanRun's website. We just recently started the online class, so I will write a more detailed article on fitness equipment as we start using them!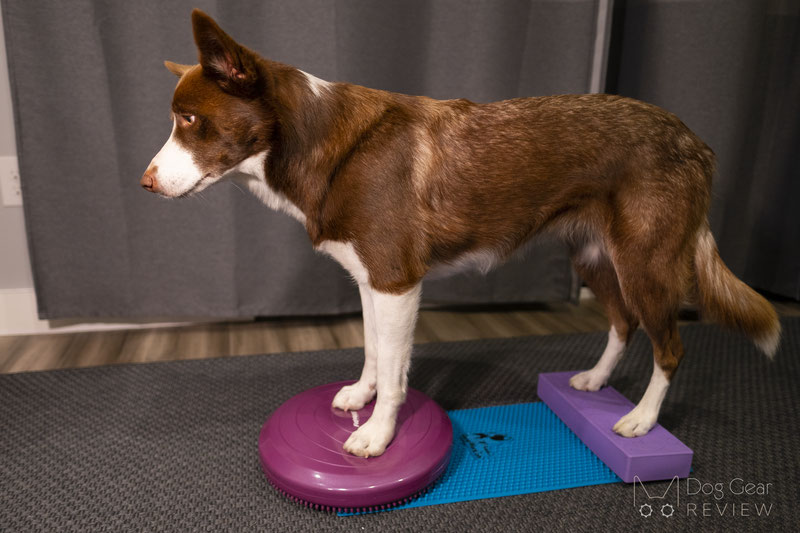 Pomppa Coats
Pomppa sells colorful coats for every weather! Last year we already tested the JumppaPomppa, which is a baselayer, the KevytPomppa, which is a lined raincoat, and the PerusPomppa which is a winter coat.
This year we are testing their raincoat called SadePomppa!
All their coats are well-made and durable, and beautiful! They started their RePomppa program in the EU this year, where you can buy and sell used Pomppa coats to ensure they are used until the end of their life cycle.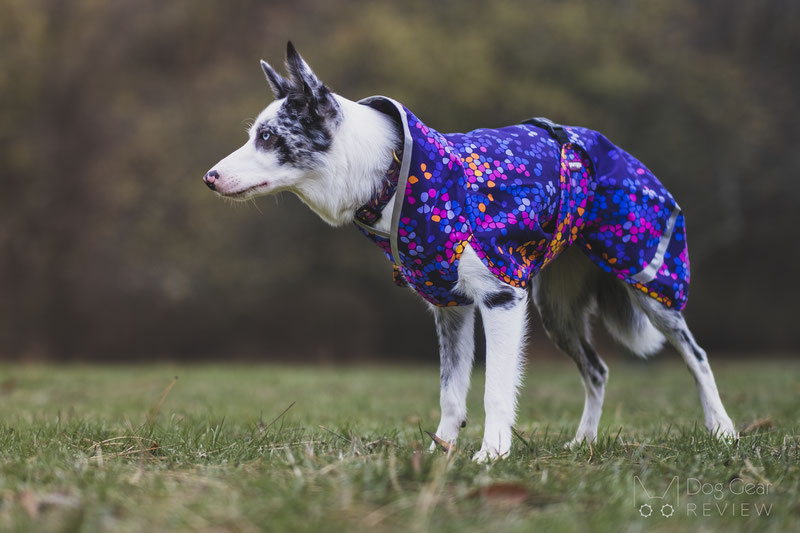 A Treadmill
If you are wondering why and when a dog benefits from a treadmill, we have this article written for you. ;)
Both of our dogs love running on the treadmill, which is an easy way to exercise them when it's too hot or too cold to be safe for them to run around outside. During the winter, we also have weeks when they are restricted to leash walks due to the ice, and that's hard on high-energy dogs.
A treadmill also creates a controlled environment where you can focus on an exercise or rehabilitation plan without any interruptions that would distract the dog and can closely monitor their stride and posture to set a comfortable pace.
We use the Maximum K9 Dog Runner Track that has all the features: magnetic emergency stop key that attaches to the collar, speed between 0.5-8 mph and side panels to keep the dog in position.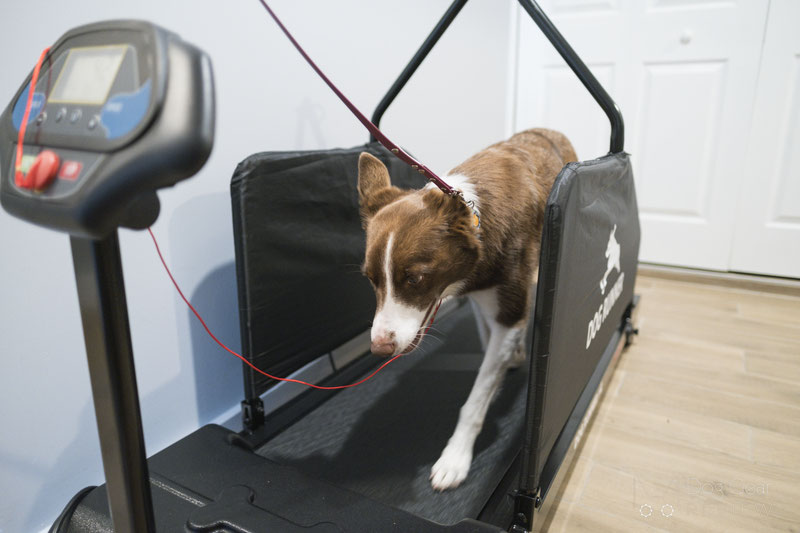 Visibility Products: LED Collars, Lights, Vests, and more!
We tend to walk more in the dark during the winter season, so in our visibility article, we collected seven reflective and visibility products for inspiration. Investing in a weather-safe, durable visibility product can be the perfect gift for your dog or someone with a dog!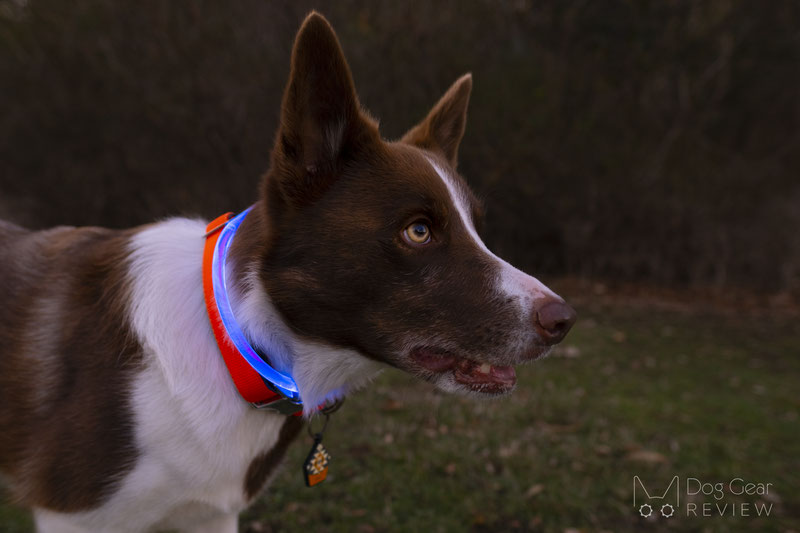 Special Treats
Most dogs like treats, and there are just so many different options! Mia has a sensitive stomach, so finding affordable, good-quality treats was always challenging.
In our The 5 Best Christmas Gifts for Food-Motivated Dogs article, we collected three good-quality treats and two natural chews that dogs will love!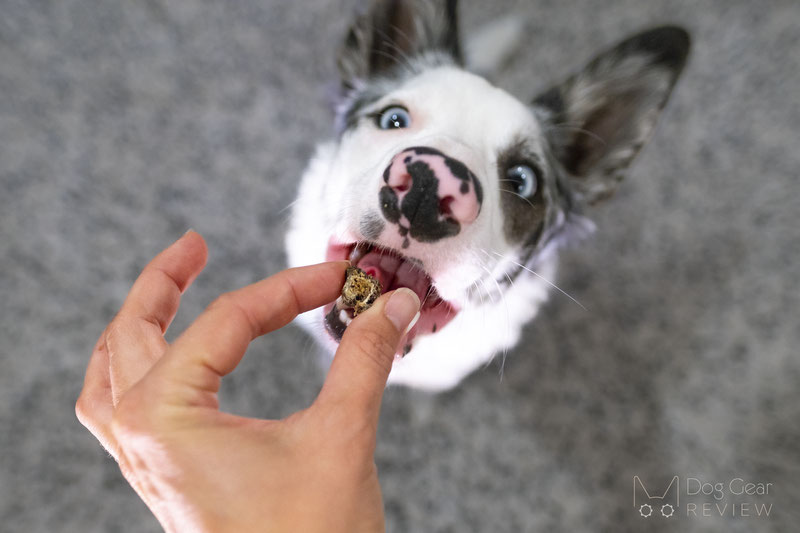 Dog Toys
This year we also published a separate gift list focusing on the best dog toys. It can be hard to find unique toys that the dogs love, so we tested and collected nine options!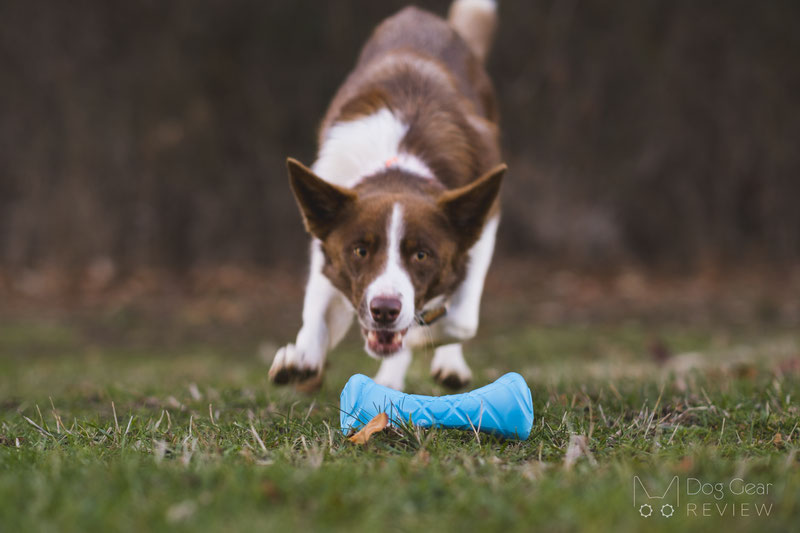 Dog Puzzles
Puzzle toys are meant to provide mental stimulation and can be used to redirect the dog's attention when they are stressing about a thunderstorm or need to be on crate rest after surgery. The most challenging puzzles usually require initial support from the owner to show the dog how to approach the problem. This is a unique way to build a relationship and learn to communicate detailed, precise steps.
In this article, we listed examples for three levels of puzzle games so you can find one that would be challenging enough for your pup!