We know how hard it is to find exciting or unique toys the dogs will not ruin in the first 5 minutes, so Zulu and Mia worked hard to test out a few options for you over the last weeks! They are not super hard chewers, but both of them are hard on their toys, so our requirement for this list was to find toys that the dogs are excited about, AND the toy needs to survive at least three days of play.
Check out the nine options below to find which would be the best surprise for your dog this Christmas!
Disclaimer: this article contains Amazon affiliate links, which support Dog Gear Review if you purchase the product after clicking on it without costing you anything extra. Using affiliate links will never compromise us writing unbiased, honest reviews!
TrustyPup Strong 'N Silent (Ultrasonic) Penguin
We were looking for a toy that Zu would not destroy on the first day. She loves stuffed toys, but they die so fast, and most of them have a squeaker, slowly causing permanent hearing damage to her humans with the two squeak/second chewing speed.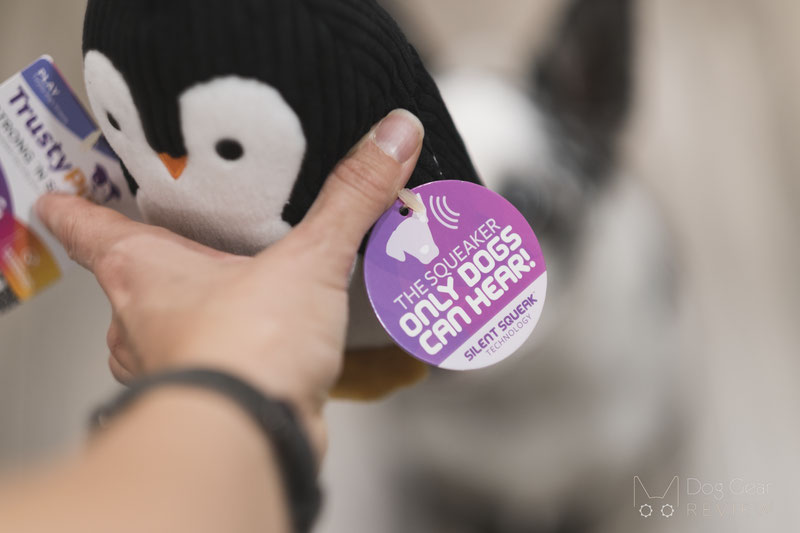 The Strong 'N Silent (Ultrasonic) product line has a silent squeaker, supposedly tuned to an ultrasonic frequency out of human hearing range but still perfectly audible to dogs. I can neither confirm nor deny the ultrasonic feature, but it does have a silent squeaker that pushes air out.
The bottom line is that the dogs love the Strong N Silent (Ultrasonic) Penguin, it's silent, and the material is reasonably durable, especially for its price tag.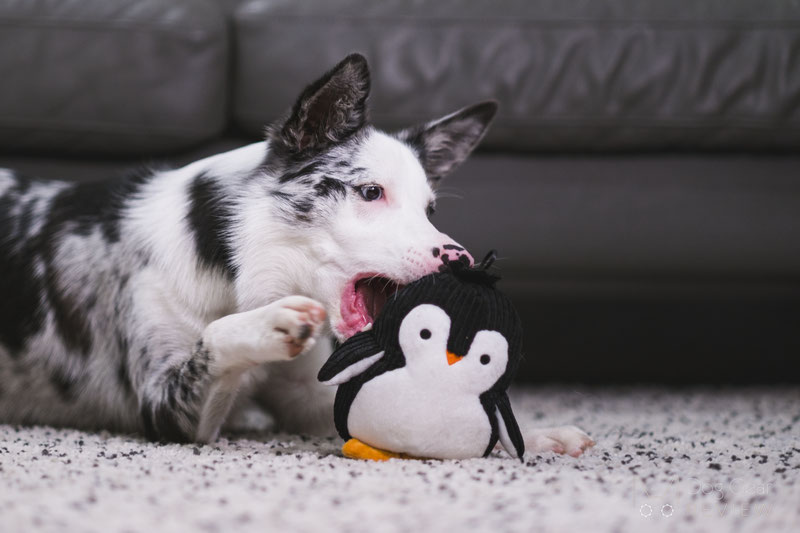 BULLTUG Peek N' Seek Dog Toy
We got a similar toy from Bulltug before, and they were surprisingly durable, so we were looking forward to testing the Peek N Seek Dog Toy for our Christmas list. The tiny raccoons from the previous toys are still around after 6+ months, so I was hoping the birdies would perform similarly - and they did well so far!
This toy is a 4-in-1 set: 3 birdies with squeakers and their home that also features a large puncture-proof squeaker at the bottom. The birds also have crinkle wings and tails to make them even more exciting! You can hide the birdies inside their home, so the dogs need to work on getting them out. However, our dogs were more excited about playing tug with the house than fetching the birds.
It is not a chew-proof toy, but the birdies hold up to plenty of hours of daily playing over weeks when writing this post. They lost their wings and tails, but their little round body is still going strong, which is not a small achievement knowing Zulu's play style.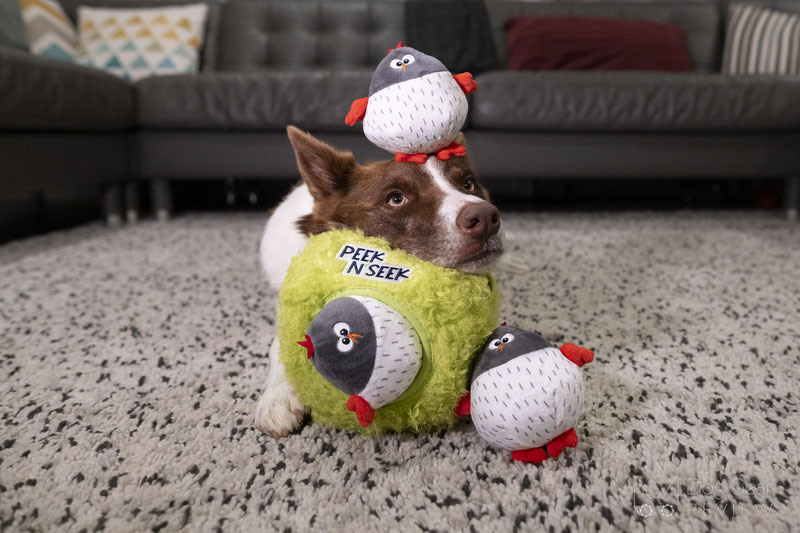 AromaDog Calming Toy
This elephant AromaDog Calming Toy is a soft, squeaky toy with a lavender blend of therapeutic-grade essential oils. It is meant to calm and relax dogs during thunderstorms, fireworks, or other stressful situations.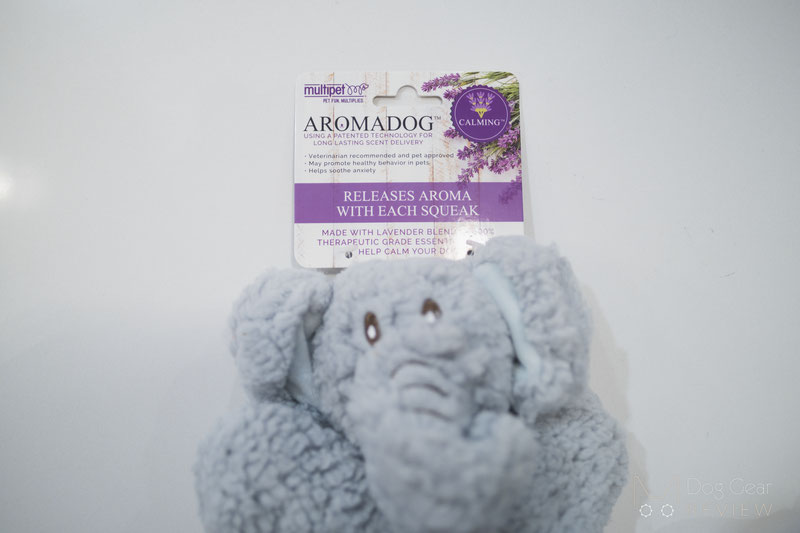 I was hoping Mia would like it, and it would help her relax, but Zulu got obsessed with it, so it ended up as her toy. I cannot say that she became calm (we still need to unlock that feature), but she really likes it!
It is not for hard chewers, although it has no stuffing, which makes it safer for shredders.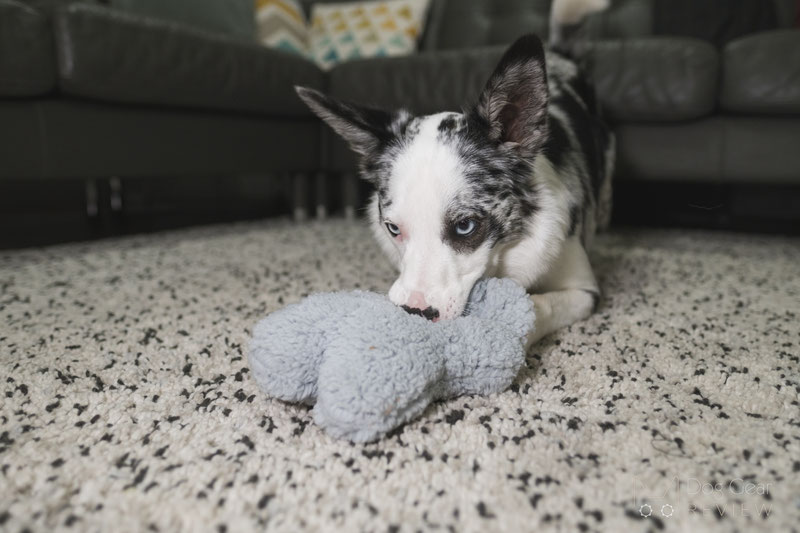 PitchDog Dumbbell Dog Fetch Toy
The Dumbbell Fetch Toy is a super lightweight toy that can be used for basic training and fetch - even in water since it floats! Its material is somewhat flexible, so it's easy to grab and doesn't damage the teeth - however, it is not a chew toy that can be left unsupervised with the dog.
I struggle to play fetch with Mia lately since a bouncing ball or a rolling toy can trigger a seizure when she tries to catch it. The Dumbbell can be tossed; we can practice retrieving it and do some training without me needing to worry about it triggering her.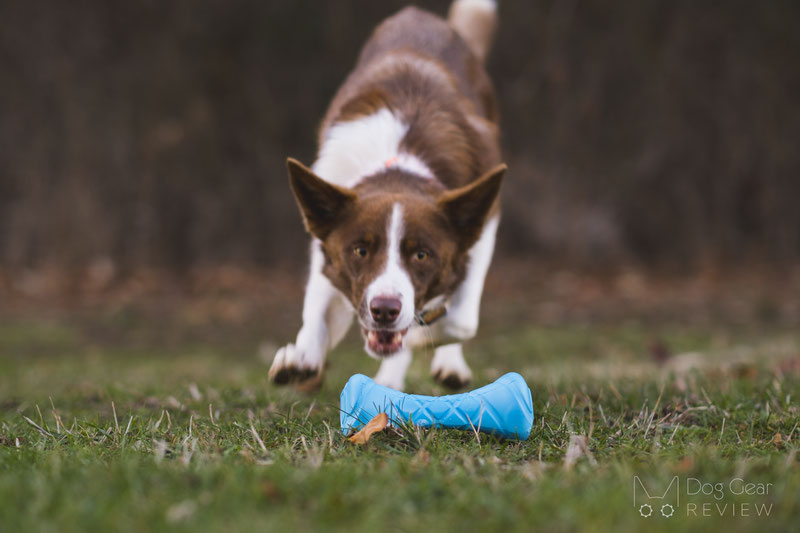 Hol-ee Roller Balls
Both Mia and Zulu had Hol-ee Roller Balls when growing up, and they both love it!
The biggest reason I like them is that they are so versatile! You can tug, you can toss, and it rolls, but it is still safe to use indoors - not like rubber balls that can easily cause some chaos while bouncing. You can also stretch the bigger size and stuff a ball inside to make it more exciting, or attach a bungee handle and make it into a tug toy!
They are made of 100% natural, non-toxic rubber. It comes in three sizes, and this one is medium.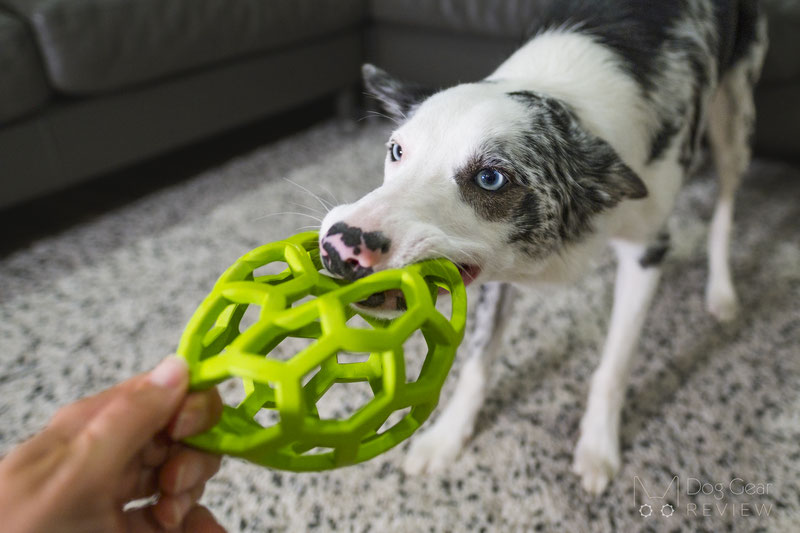 BULLTUG Tug Ring and Fetch Ball Set
This Tug Ring is part of the Power Duo set, and it also comes with a ball!
They are made of 100% Natural Rubber and come from the same manufacturer as Chuckit balls, which are known for their quality and durability. They added a little vanilla scent to the material, so they smell so good even to humans!
It is a tough ring on the heavier side, but it handles the dog's chewing without a dent in the material so far!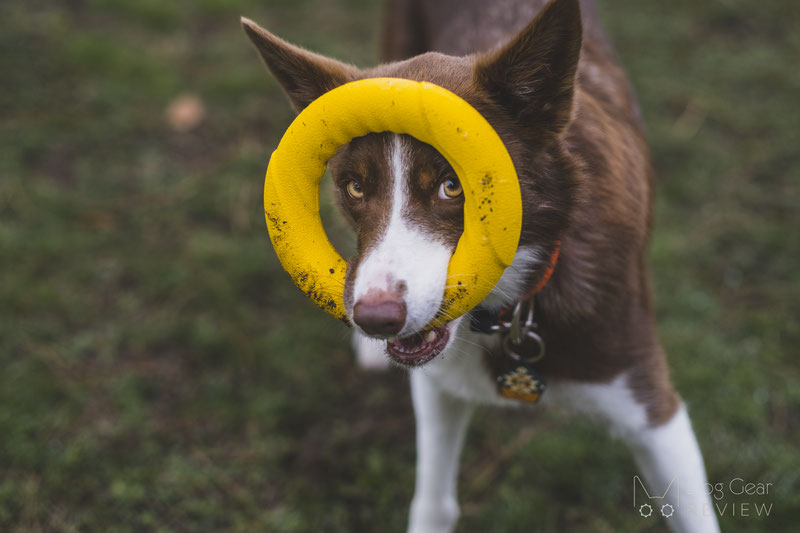 Collar Company - Liker Cord
The Liker Cord is a foamed polymer ball from COLLAR Company with a rubberized cord to make it easier to hold onto the cord (for humans) while tugging.
It comes in three sizes, and if you prefer a different type of cord, the same ball comes with three other types of handle options as well (cord/rubberized ribbon).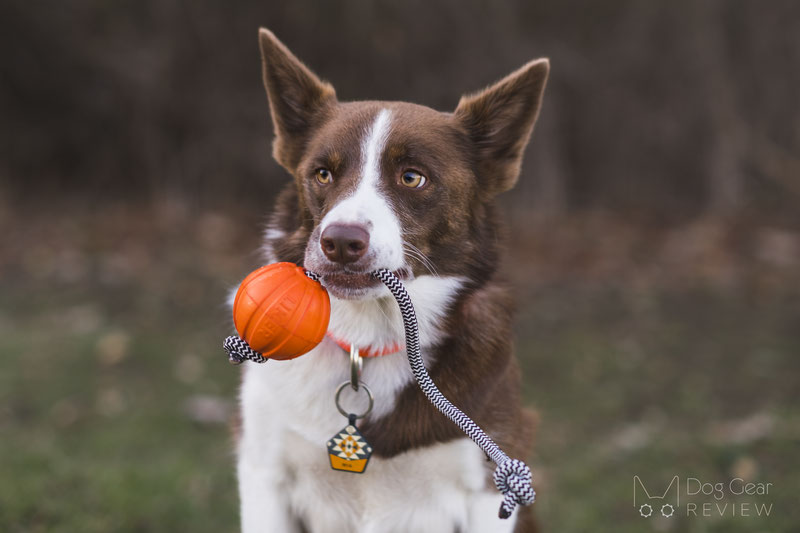 SodaPup Corn on the Cob Enrichment Toy
SodaPup Corn on the Cob Enrichment Toy is a very strong treat dispenser that even Zulu couldn't chew up yet, so it deserved a spot among our Christmas Gift ideas! We use it both as a treat dispenser and a toy since the dogs like to run around with it.
This is a treat dispenser made of non-toxic and FDA-compliant material. It is also biodegradable to help us reduce our carbon footprint. Dishwasher safe and made in the US!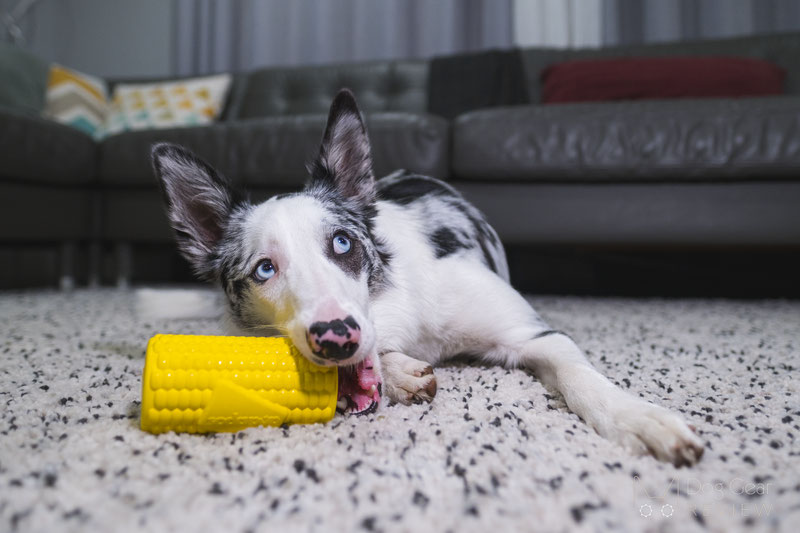 Flyber
The Flyber is a double-sided, lightweight disk that's easy to pick up for the dog and flies with either side up.
The composite polymer material floats on the water and allows the dog's teeth to sink in, providing a good grip. The teeth leave a mark on the toy, but that doesn't affect the functionality.
Its light weight makes it hard to use on windy days or precisely throw to a distance, but it's a great starter toy for dogs not interested in other frisbees!