In this article, we will tackle the topic of muzzles and why they're not a good choice for stopping a dog from barking.
Muzzle awareness and their lack of
Using a muzzle safely on a dog needs more explanation and understanding in our society. Most dog owners don't know much about muzzles until they need one for their pet. The problem is that there aren't many easy-to-find articles that explain how to use them properly. What's even more surprising is that pet store employees and companies selling muzzles often give out incorrect information, making it even harder for new dog owners to figure out how to use them safely.
The issue often starts with the information you find on product websites and packaging. Companies use buzzwords to describe their muzzles, stating they can solve everything, but many of these claims don't add up if you stop and think about it.
For example, some muzzles claim to allow your dog to pant while also stopping them from barking. Common sense tells us that if a dog can open its mouth to pant, it can also bark.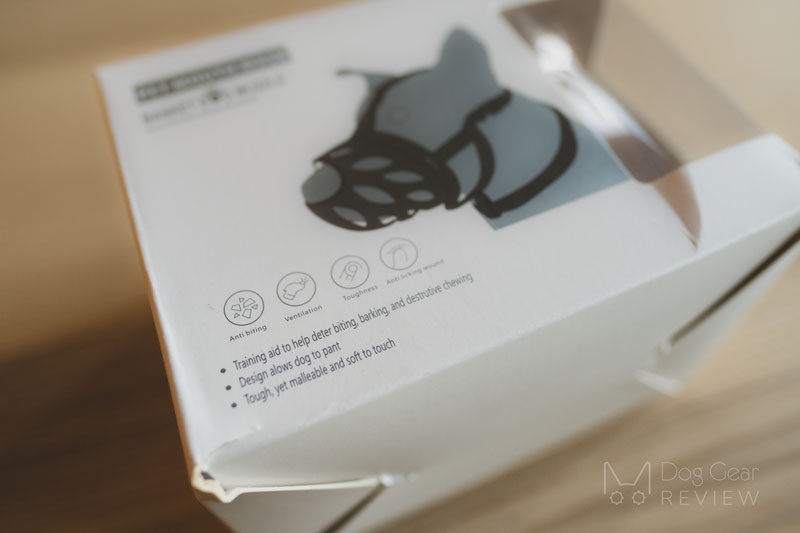 These contradictions are quite common. If you search online, you'll find articles suggesting "no-bark" muzzles, but they often include a disclaimer that dogs can still pant when wearing them. While these muzzles might make barking less comfortable, they won't fix the underlying issue causing the barking, nor will they stop the behavior.
So why shouldn't we use muzzles to prevent barking?
Here is a straightforward reason why muzzles aren't a good choice for stopping barking: to stop your dog from barking with a muzzle, you have to close their mouth tightly.
The problem is that dogs need to pant to cool down, and that's impossible with a closed mouth, which can result in overheating even on days that are not particularly hot.
Tight muzzles can lead to problems like suffocation if the dog starts vomiting, or they can cause dehydration as the dog cannot drink while wearing it. There is also the risk of your dog getting stuck on something and choking if left alone.
These are the main reasons why using a tightly fitting muzzle for over a few minutes is not a good idea. We have another article focusing on the purpose of these tight, so-called grooming/textile muzzles, but we will focus on the barking here.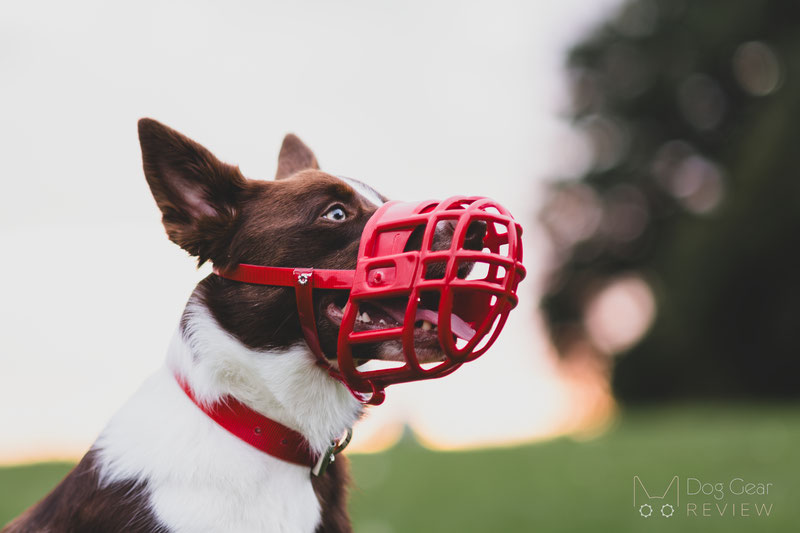 How to use a muzzle safely?
If you want your dog to be comfortable and safe in the muzzle, it needs to provide at least a partial pant room - and room for a full pant if used over a long period or when the dog is exercising. Muzzles are also not supposed to be left on the dog while they are left unattended.
Another crucial part of using a muzzle is to train the dog to be comfortable and happy to wear them. This is called muzzle conditioning, and it is done by pairing the use of the muzzle with positive experiences - mainly giving many treats. This process can take a few days, but some dogs need months to fully accept wearing a muzzle. If they are pawing at it or trying to rub it off, they are not ready to wear it.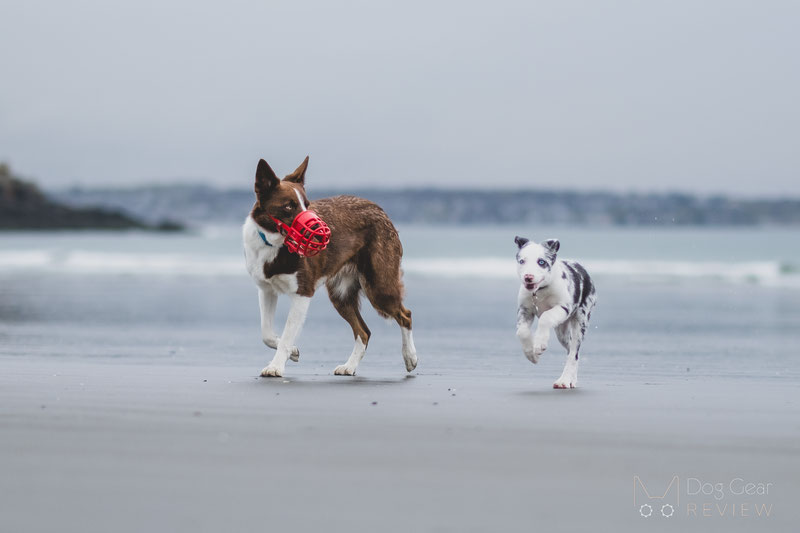 In Conclusion
We understand that everyone wants quick solutions to problems, but buying a muzzle won't stop your dog from barking. Our best advice is to contact a good dog trainer in your area. They can help you figure out why your dog is barking so much and address the real cause of the problem rather than just covering up the symptoms.
Muzzling a dog can be beneficial for many reasons, but barking is not one of them.
Additional resources
If you want to learn more about muzzles, you can join helpful groups on Facebook, like Muzzle Up, Pup!, or follow The Muzzle Up Project. You can also check out the Muzzle Training and Tips website and browse our articles, where we discussed many muzzle-related topics.